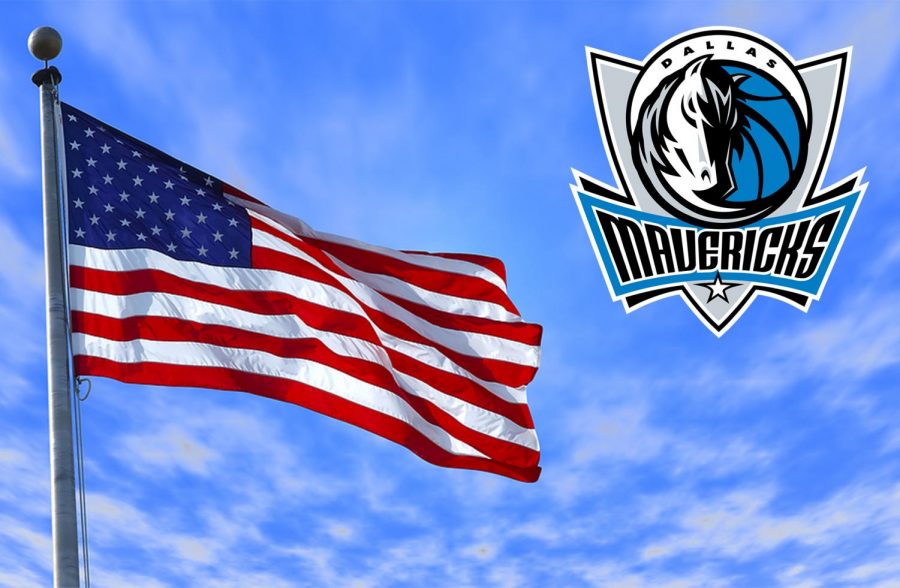 Sam Mott
Dallas Mavericks owner Mark Cuban caused controversy when he announced the NBA team would no longer be playing the national anthem during the team's home games. 
According to The Athletic, the national anthem was not played in any of the Mavericks' 13 home preseason games, and Cuban said they had no plans to play it in the future. 
In a statement released on the Mavericks Twitter account, Cuban said, "The hope is that those who feel passionate about the anthem being played will be just as passionate in listening to those who do not feel it represents them."
The matter escalated to the White House. In a press conference, press secretary Jen Psaki was questioned about Cuban's decision and whether President Biden was aware of it. She said she has not spoken to President Biden about the decision by Cuban, but that the president has a lot of respect for the national anthem and what it stands for.
The Mavericks became the first sports team in the US to stop playing the national anthem before games, according to CBS. 
Sports writer Clarence Hill Jr. said on Twitter: "The NBA knew the Mavericks weren't playing the national anthem. And they had no problem with it. No one even noticed until yesterday [Feb. 9], thus they had no problem with it. Now it is a problem."
According to ESPN, Cuban consulted NBA commissioner Adam Silver before making his decision, but he told Insider his plans for the rest of the season regarding pre-game were not decided at the time. 
The NBA issued a statement saying, "With NBA teams now in the process of welcoming fans back into their arenas, all teams will play the national anthem in keeping with longstanding league policy." 
According to the Insider, professional sport leagues in the country have been studying how to apply the rules regarding the national anthem. The NBA rules state that players must be standing at the moment of the pre-game ceremony, but Commissioner Silver has enforced this rule since last year, specifically to the kneeling of the players at the time of the anthem.
"I recognize that this is a very emotional issue on both sides of the equation in America right now, and I think it calls for real engagement rather than rule enforcement," Silver said, according to Insider.
"Whether it's holding their arms up in the air, whether it's taking a knee, whatever it is, I don't think this is an issue of respect or disrespect to the flag or to the anthem or to our country," Cuban said to ESPN.   
Cuban has not elaborated on how he reached his initial decision, but the billionaire decided to resume playing the national anthem in the Mavericks pre-game.
Fox News contributor Sara A. Carter said on Twitter she is glad the controversy is over, but she thinks it is strange that Cuban tried to exclude the anthem in the first place.