Healthy Family Day to provide variety of events
By Aaron Ortega
Opinion Editor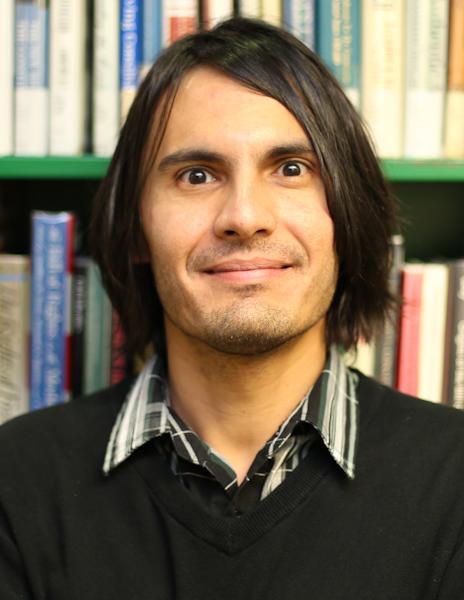 Children experiencing the fun of an outdoor romp with their friends or an exploratory walk with their dog may convey the importance of daily exercise better than a classroom lecture.
On April 27, the Healthy Family Day event will bring lively family-oriented activities to the grounds of the Brookhaven College campus in an effort to educate children and families about the importance of healthy living.
When the Healthy Family Day event began two years ago, the office of service- learning and civic engagement introduced the event in their initiative to combat childhood obesity.
By combining fun outdoor activities such as adventure walks, inflatable obstacle courses and a fun run, the focus will be to give participants the opportunity to experience creative and entertaining examples of healthy exercises. There will also be a pet costume contest.
"Exercise doesn't always have to be boring and tedious and a struggle," said Andrew Deibert, service-learning and civic engagement coordinator.
Doni Smith, student and organizer of the event, said: "What Andrew has done with this program, is really just try to teach the kids that you don't have to attack it all at one time, that you don't have to do 30 minutes of continuous activity. Break that into little bite-size pieces throughout the day, like 10 minutes here, 10 minutes there. Just do something that is fun to them."
Deibert said the Healthy Family Day event ties in with a semester-long project, the "Take 10!" program.
This program encourages people to take 10 minutes out of their day to participate in exercises such as walking or playing games, up to three times a day.
The day's event will feature a wide array of activities, with a focus on education in a fun environment. The day will begin with a two-mile fun run around the Brookhaven jogging trail, with each participant who completes the run being awarded a small prize.
The fun run will be followed by an adventure walk. Deibert explained the adventure walk is aptly named, as it includes various stations around the track, each featuring a game or task that participants complete together.
Family attractions include rock-climbing, Zumba and a DJ providing musical atmosphere. Vendors will also be present, demonstrating fun examples that educate people about healthy eating such as portion control and size.
"When kids have some- body talking to them about portion control, after about two seconds you kind of tune them out a bit. But if you're sitting there playing a game with your family, it increases the amount of learning that you're doing," said Smith.
Healthy Family Day was planned almost entirely by a group of Brookhaven students, most of which, including Smith, are enrolled in the nursing program.
Students planned for a bigger event this year. Deibert explained that the last Healthy Family Day was targeted towards community partners working together with the Office of Service Learning on the childhood obesity initiative. This year the event was expanded.
Now open to the general public, word has spread through media contacts at Brookhaven's Marketing and Public Information Office. Last year, nearly 70 people attended.
Smith said she looks for- ward to having fun and being in the company of the kids.
"I'm looking forward to wrapping up at the end of day, and getting to think about how people we've helped a little bit to learn something new … and maybe go home and start playing some games with their family and becoming a healthier family," said Smith.
Also included in the event, Run On will provide gait analysis to aid in the purchase of well-fitting foot- wear, as well as blood pressure tests, provided by the Health Center.
For more information on Healthy Family Day, con- tact the Office of Service Learning by email at [email protected], or call 972-860-4703.