BHC food pantry thrives
By Joie' Thornton
Staff Writer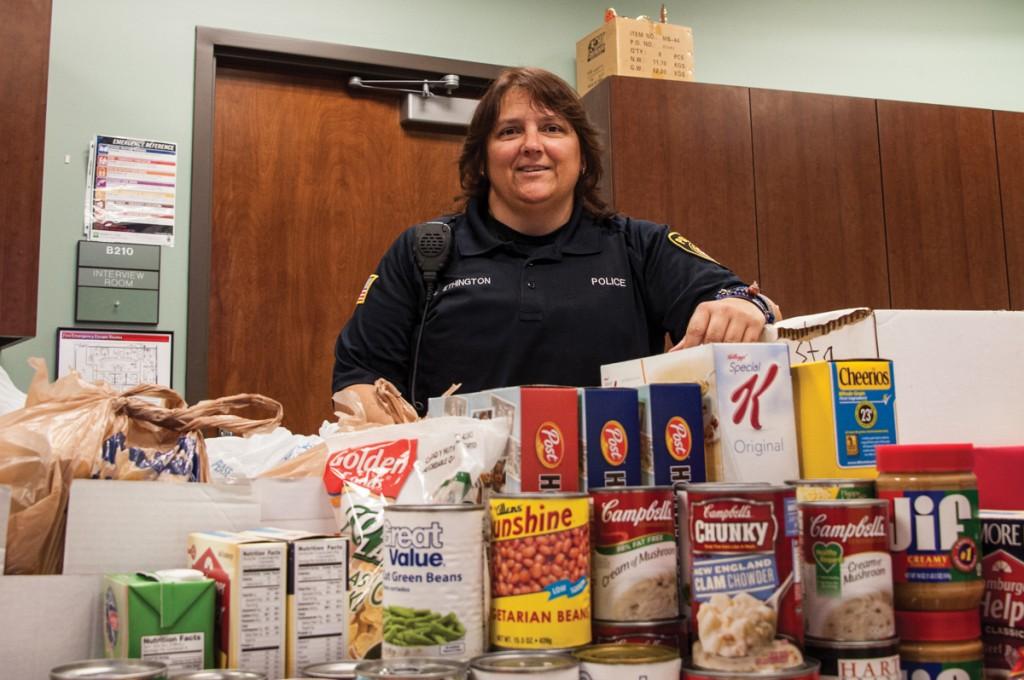 The Brookhaven College food pantry is in its fourth year and is the brainchild of Sherri Van Court, Brookhaven ESOL professor. She said: "Since I started at Brookhaven College, I saw a need for some students, even faculty and staff, that really sometimes needed assistance with food," Van Court said. She said every year she has a project built according to what the college needs. The students proposed that the school should have a food pantry.
The food pantry is open to students and staff. Many students on campus don't know Brookhaven has a food pantry. Ana Mata, a Brookhaven student, was not aware of the food pantry. "I do think it is a good idea, so students can get the assistance that they need," Mata said.
There are no special criteria to qualify and receive food. "Everyone who has wanted our assistance really wanted our assistance," Van Court said. The process for getting food from the pantry is to contact Van Court by phone or email. "We want to be very discreet, so we never ask the student what their name is," Van Court said.
The food pantry receives food through donations, many of which are gathered at the Spooky Trot that Brookhaven police officer, Vicki Ethington, organized. Ethington got involved with the food pantry after being shocked that the food pantry had so little food. "There was little food and I knew I had to do something," Ethington said. She said the entry fee for the Spooky Trot is non-perishable items that go directly to the food pantry.
The food in the pantry ranges from vegetables and fruits to cereal, soup and more. This year, the food pantry had a 10 percent growth from last year. A total of 700 pounds of food was donated, the equivalent of 469 meals. The food pantry also receives food from students who have used the pantry. Van Court said some students who used the service and went on to get jobs called her to say they had food to donate to the pantry.
Van Court said she plans on letting students know about the food pantry by having flyers, doing some advertising and hosting a food drive. Ethington and Van Court both said they would like to add clothes to the pantry. Van Court said a coat drive will be held soon, for which people can donate slightly used coats. She hopes to follow North Lake College's model and open a student store that will have food and clothes for students in need. Students will receive vouchers so they can purchase what they need.
Interested readers can help increase the supply of food in the pantry by sending donations to the Brookhaven campus police station.