'Judas' takes BHC stage by storm
By Sara Prendergast
Staff Writer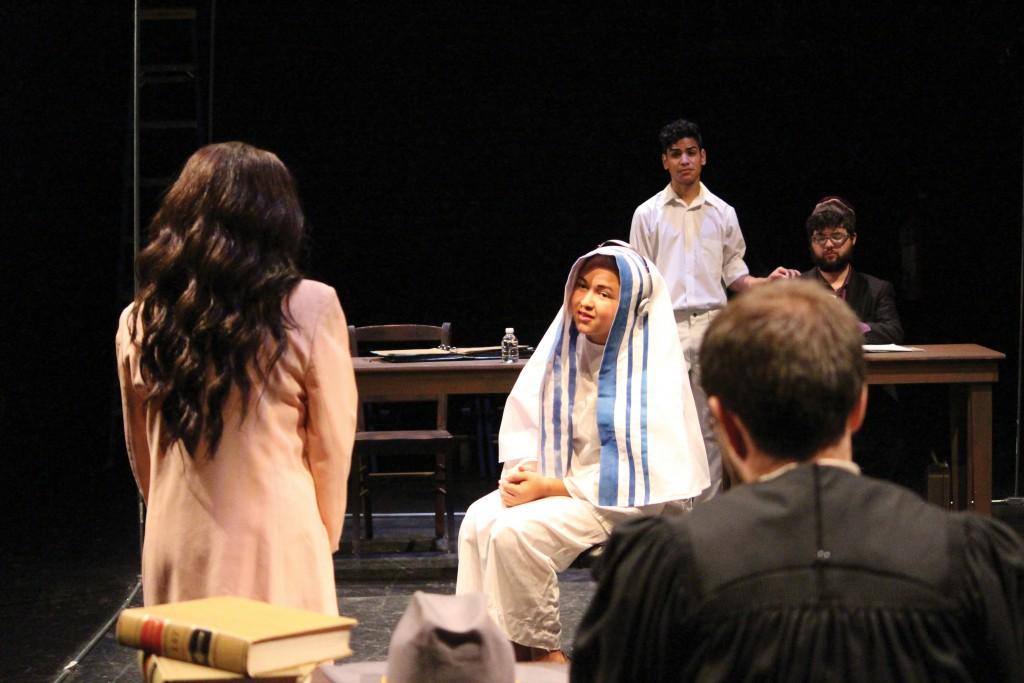 Christians and non-Christians alike may have heard the biblical story of Judas Iscariot, who made the ultimate betrayal when he turned Jesus over to the Romans, ultimately leading to Jesus' crucifixion.
The story has been told for centuries but now is given a modern twist. "The Last Days of Judas Iscariot," by Stephen Adly Guirgis, is now playing in the Black Box Theatre at Brookhaven College. All the characters are played by  Brookhaven students and Theater Department Chair Darise Error is directing.
"'The Last Days of Judas Iscariot' explores differing perspectives on the Christian canon's most reviled figure through the secular prism of a legal courtroom," according to Philip Brandes with latimes.com.
The story takes place in a courtroom in Purgatory, the place between life and the afterlife, where it is being decided whether Judas will go to Heaven or Hell following his self-inflicted death. The characters brought in to determine Judas' eternity range from fellow apostles Peter and Matthew to Mother Theresa and Sigmund Freud. A compelling courtroom performance by Satan, played by Jake Bullock, a student, also takes place.
The prosecuting attorney is Yusef El-Fayoumy, an Egyptian lawyer who died and went to Hell and is now under the guidance of Satan. El-Fayoumy is trying to keep Judas' soul in Hell. The character is played by Stephen Wantland, a student. "Darise [Error] asked me if I would do the character in the style of Eddie Murphy," Wantland said. "I wanted to also add an homage to Robin Williams. I am trying to bring out as much comedy as I can into a play that is so cerebral."
Judas is played by Roland Adcox, a student. Through much of the play Judas is in a catatonic state, sitting at the far end of the stage. It may be easy to overlook him until he speaks. Judas is the best friend to Jesus Christ, but is also responsible for his demise.
"I do a lot of research when it comes to playing parts, and for Judas there was no exception," Adcox said. "I found that some believe that Judas was the most important disciple, and others believe he was the worst."
"The Last Days of Judas Iscariot" is currently playing. The remaining showings will be 8 p.m. Dec. 10-12 and 2:30 p.m. Dec. 13 in the Black Box Theater. Tickets are free, but reservations are recommended as seating is limited. The play is rated R for adult language. For more information, readers can visit Brookhaven's website or call the box office at 972-860-4118.