By Mira Scott
Staff Writer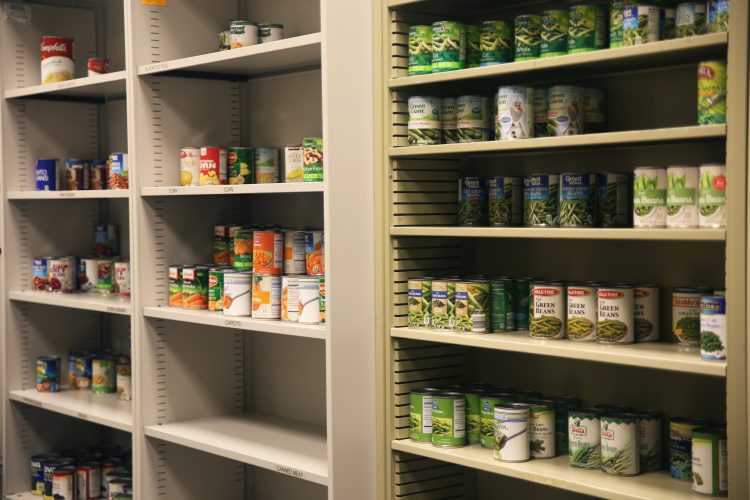 Brookhaven College students, staff and faculty who are in need of food assistance can visit The Cave, the campus food pantry in Room K241. The Cave has been in continuous operation since 2009.
"We hope to continue to serve our community and have the items that people need on a daily basis," Jennifer Allen, a history professor and current food pantry coordinator, said in an email to The Courier.
Students, staff and faculty can access the pantry when the Social Science Division office in Room K240 is open. "If anyone needs food outside the food pantry hours, they can always come to the police department to have the door opened," Cpl. Vikki Ethington, a Brookhaven police officer, said in an email to The Courier.
If students want to volunteer or receive service learning credit, opportunities are available with The Cave. All students have to do is contact Allen with their first and last name, the course they are taking for service learning and the name of their professor.
Students must also list the hours they are available and the total number of volunteer hours they would like to earn. Allen can be contacted at [email protected] for additional information.
HOW TO DONATE
Allen said students, staff, faculty and outside organizations can donate non-perishable goods to the pantry by dropping them off at the Social Science Division office or Room K208, Allen's office.
Items needed include protein-rich foods such as peanut butter and canned meat, ready-to-eat meals such as soup, mac and cheese and ramen, and toiletries, Allen said.
HOW IT STARTED
In an email to The Courier, Sheri Van Court, a Brookhaven English for speakers of other languages professor, said she started the pantry because she saw a need for students and staff.
Van Court said at first, she and the International Club helped students who approached them with a need for food assistance and other necessities. In 1992, when she became the sponsor for Phi Theta Kappa Honor Society, she began thinking of ways to establish a pantry on campus.
In 2009, Van Court and the honor society officers created the food pantry through their College Project. With help from Sarah Ferguson, executive dean of educational resources, donations from the campus community, food drives and professors giving extra credit to students who donated, the project became a success, Van Court said.
Ethington started the Spooky Trot 5K Run/Walk in 2011 to help collect donations for the food pantry and raise awareness of The Cave. Food donations are accepted in lieu of money to join the run. 2016 was Ethington's last year handling the Spooky Trot. The Office of Student Life will now be responsible for collecting this year's donations from the run Oct. 27.
Allen took over management of the pantry three years ago. She said she coordinates the pantry volunteers and helps publicize the pantry to the Brookhaven community. "I bug people to keep the pantry in their minds, keep [them] donating and ensure the community knows there is a place to get help," Allen said.