Trump repeals Obama-era program
PART ONE OF A THREE-PART SERIES ON DACA REPEAL
By Stephanie Colmenero
Contributing Writer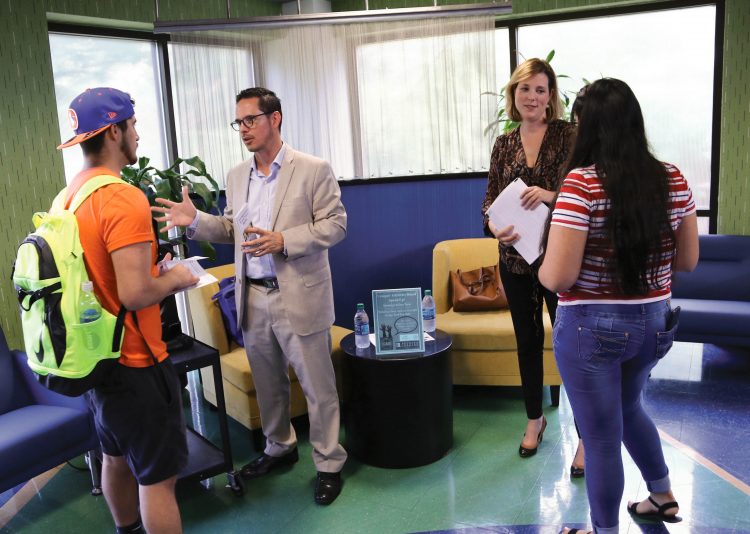 The protections granted by former President Barack Obama to those brought to the U.S. illegally as children will soon come to an end. President Donald Trump rescinded Obama's 2012 executive order, Deferred Action for Childhood Arrivals, according to The New York Times.
Trump gave Congress until March 2018 to create a replacement for the program. Trump said he would support a new program as long as it strengthens the border, provides Americans jobs and enhances law enforcement, according to The New York Times. "The President wants to see responsible immigration reform, and he wants that to be part of it," Sarah Huckabee Sanders, White House press secretary, said.
According to the Department of Homeland Security, initial requests for DACA are no longer accepted. However, U.S. Citizenship and Immigration Services is processing renewal requests received by Oct. 5 for current beneficiaries whose benefits expire between Sept. 5, 2017 and March 18, 2018.
In a districtwide email, Joe May, Dallas County Community College District chancellor, said DCCCD has given its full support to all those affected by the end of DACA. All DACA recipients currently enrolled in the district will be able to continue their studies uninterrupted. "Let me be clear: Our undocumented students are not alone. DCCCD stands with you. I stand with you," May said.
The program implemented by Obama gave approximately 800,000 individuals who entered the U.S. illegally as children the opportunity to be eligible for work authorization without the fear of deportation. They were able to apply to colleges and corporate jobs. However, not every person who entered the U.S. is eligible for the program, according to The New York Times.
To benefit, individuals must have been under 31 before June 15, 2012, have resided in the U.S. since June 15, 2007 and have no criminal record, according to DHS.
Robert Torrey, a Dallas immigration attorney, said, "These individuals have to go through serious background checks." Without one of these requirements, an applicant could not receive benefits.
With the ending of the program, thousands would lose their work authorizations, driver's licenses, social security cards and ability to apply to universities, according to CNN.
Numerous protests supporting DACA participants who fear deportation have taken place nationwide. Gaby Esparza, a Brookhaven College student, said: "I noticed a lot of DACA students not wanting to speak out about it, and I don't blame them. They're scared about what people might think and also scared to let the world know they're undocumented."
Among those 800,000 DACA recipients, approximately 900 were enlisted in the armed forces, according to USA Today. These enlistees are part of the program Military Accessions Vital to the National Interest. The military recipients are part of a special group of skilled military personnel that includes nurses, doctors and language experts in certain languages, according to USA Today.
According to The New York Times, Attorney General Jeff Sessions said the program allowed undocumented individuals to take Americans' jobs.
However, all those who have benefited from DACA in 2016 are earning higher wages and have even started investing in businesses, according to a survey conducted by American Progress. With higher wages and higher education, DACA recipients have been able to leave a print in the U.S. real estate market. Many have bought their first homes or cars, contributing to the U.S. economy.
Higher wages results in higher revenue for both the state and federal levels, according to American Progress. DACA recipients are eligible for a social security number, but unlike other students, they are unable to receive federal aid, according to studentaid.ed.gov.
Dallas immigration offices have seen an increase in DACA recipients calling for more information. Gaby Botello, an immigration law firm receptionist in Farmers Branch, said at Margaret A. Donnelly P.C., "A lot of DACA clients are worried and try to renew their DACA wondering what other pathway they can seek to permanent residency."
Torrey said: "Tell your family [members] who are citizens to write to your congressional [representatives], get civically involved [and] be a voter. Do your job. Let your opinion [be] known very clearly, but [be] polite."