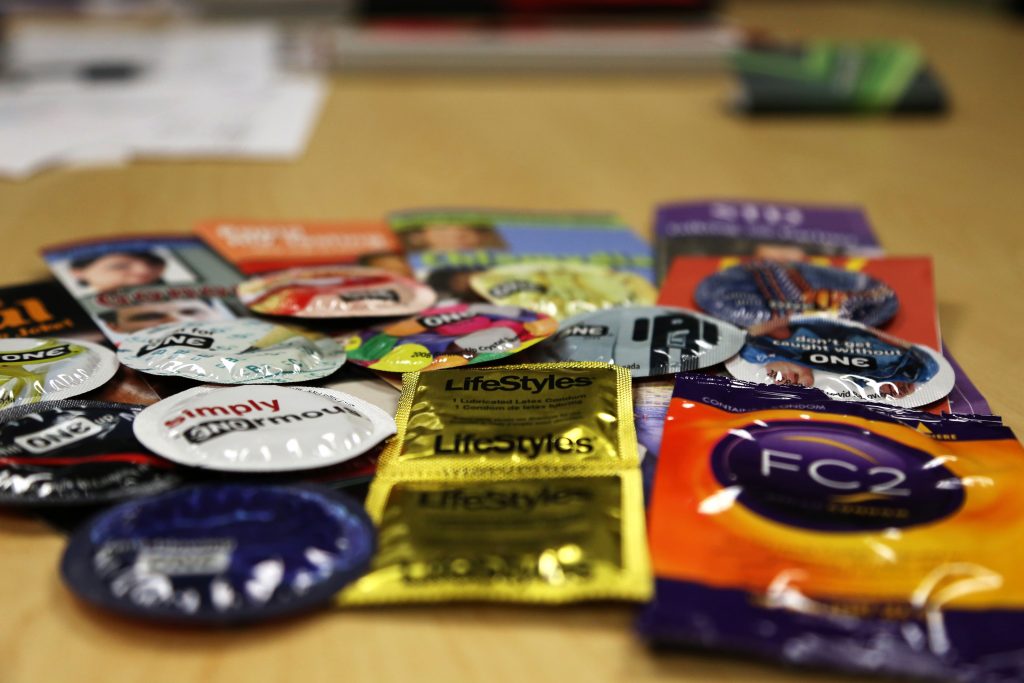 By Stephanie Colmenero
Managing Editor/Web & Social Media Director
Dating apps such as Tinder, Bumble and Grindr might help people hook up. One in five men and one in 10 women have used the internet to seek casual sex, according to HuffPost.
Sexually transmitted diseases such as syphilis, chlamydia and gonorrhea have hit record levels in the U.S., according to the Centers for Disease Control and Prevention. "Young adults aged 20-24 years are at higher risk of acquiring STDs for a combination of behavioral, biological, and cultural reasons," according to the CDC.
People between the ages of 15 and 24 make up just over a quarter of the sexually active population, but account for half of the 20 million new sexually transmitted infections in the U.S. each year, according to the CDC.
Bill Sigsbee, Brookhaven College psychology department chair, said: "Our society has grown real relaxed putting [sex] out there. We're losing our moral principles losing the idea that there are things that are right and wrong."
Between 2013 and 2017, there was a 31 percent increase in STDs. Gonorrhea had a 67 percent increase, while syphilis rates increased by 76 percent. Chlamydia is the most common disease reported to the CDC with 1.7 million cases."The United States continues to have the highest STD rates in the industrialized world," David Harvey, executive director of the National Coalition of STD Directors, said.
Sex education plays a vital role in the public's awareness of safe sex, according to the CDC. Planned Parenthood provides vital reproductive health care and sex education to millions of people. Many parents fear bringing up sex education to their children is the same as giving them permission to be promiscuous, according to advocatesforyouth.org.
However, offering the right information and prevention methods to young people makes them less likely to become infected in the future. Mildred Kelley, Brookhaven nurse, said: "It's better to be smart than to regret something. We have free condoms. They're free for the taking."
Brookhaven also offers free HIV and syphilis testing the first Tuesday of every month in the Health Center in S Building.
Loss of funding in health care programs is another reason STD cases have skyrocketed in the past couple of years,
according to HuffPost.
According to the CDC, disease rates have been "rising among gay, bisexual and men who have sex with men," who in 2014, made up 83 percent of syphilis cases in the U.S. and are 17 times more likely to get anal cancer than heterosexual men.
Southern states account for approximately 46 percent of all people diagnosed or undiagnosed with HIV. Fifty-one percent of undiagnosed carriers live in the south. In some southern states, people diagnosed with HIV are more likely to die than carriers living in other states, according to the CDC.
The most common STDs, gonorrhea, syphilis and chlamydia ,are treatable through antibiotics. If left untreated, these diseases can lead to infertility, ectopic pregnancy, stillbirth and an increased chance of contracting HIV, according to the CDC. There is concern that super resistant gonorrhea will fight off first-line treatments of antibiotics, azithromycin and ceftriaxone. Gonorrhea is the most common STD in the world with more than 78 million cases a year worldwide, according to the World Health Organization.
The only method of not contracting an STD is to practice abstinence. The most practical methods would be vaccinations to prevent hepatitis B and human papillomavirus, or HPV. Reducing sexual partners and using condoms are some of the most effective methods to not contract an STD.
Julia Vazquez, a student, said, "Always talk to your partner, [to] just make sure you're safe from any infections."