Pedophile priests belong behind bars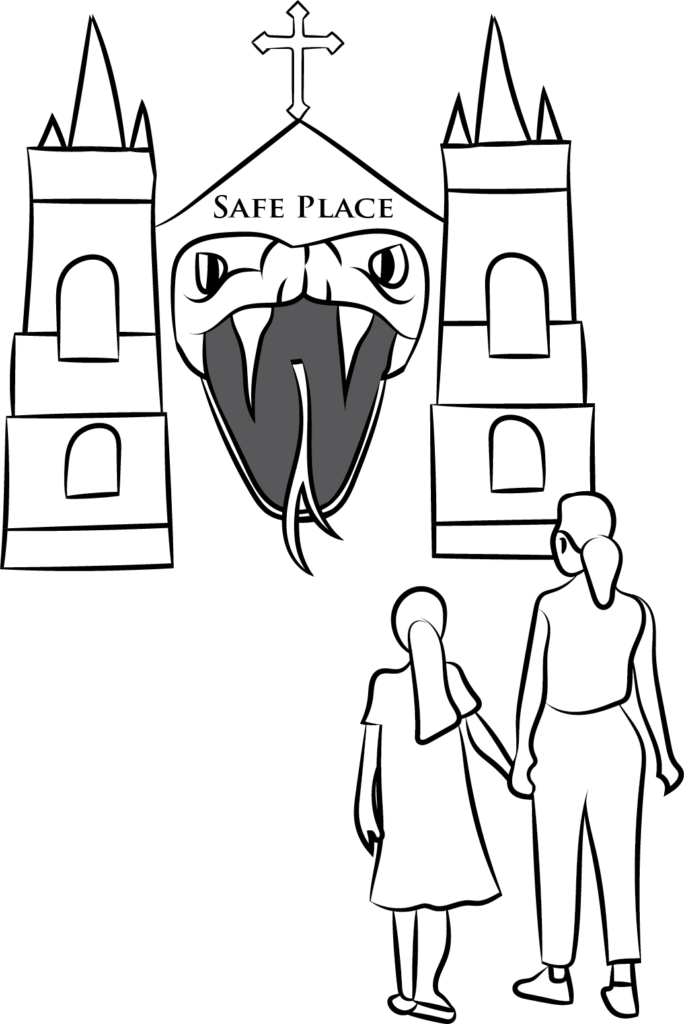 By Thao Nguyen
Web Editor
In 2015, the movie "Spotlight" redirected media attention to the decades-long controversy of sexual abuse taking place in the Roman Catholic Church. Many abuse cases have surfaced over the past few decades, but did not get enough attention from the public to make news.
This is no longer a local or even a national issue. There have been reports of child sexual abuse in Catholic churches in many countries. Child abuse is a crime and should be dealt with in criminal justice systems.
Incidents of child sex abuse by Catholic priests around the world have forced the public to consider whether or not churches are a safe place for children.
In February, Cardinal George Pell, one of Pope Francis' top advisers, was charged with child sex abuse in Australia for molesting two choirboys in the '80s, according to USA Today. Pell faces up to a 50-year prison sentence. Pell's charges came a few weeks after a summit in the Vatican at which Pope Francis called for an all-out battle against the abuse of minors.
The Vatican also announced Theodore McCarrick, former cardinal and archbishop of Washington, D.C., would be defrocked, or stripped of his priesthood, for sexual abuse of minors and adults, according to USA Today. McCarrick is unlikely to face criminal prosecution for the alleged abuse because it is beyond its statute of limitations, according to The New York Times.
OUT OF TIME
These statutes of limitations are common across the U.S. and directly correlate with data on clergy abuse in any given state, Anne Barrett Doyle, co-director of bishopaccountability.org, a site that tracks cases of sexual abuse by Catholic clergy, said, according to The New York Times.
Some states have extended their statute of limitations allowing victims more time to report abuse, according to the New York Law Journal.
In Pennsylvania, where a grand jury report recently documented the abuse of 1,000 children, the Catholic Church lobbied against bills that would broaden the statute of limitations, tying prosecutors' hands, according to The New York Times. Pennsylvania's statute of limitations law allows victims to come forward with criminal allegations until they are 50 years old, according to NBC News.
Until recently, the Vatican has addressed the abuses on strictly theological terms – as sins – ignoring that they are also crimes according to our justice system.
OUT OF REACH
Before the child sex abuse scandal was exposed, priests were usually transferred, according to the Indianapolis Star. Patrick Noaker, a lawyer in Minnesota who represents the victims in the abuse case against priest James Grear, told the Star, "[The Catholic Church] had favorite places they liked to ship them out to."
David Clohessy, a member and former executive director of the Survivors Network of those Abused by Priests, said the Catholic Church often transferred these priests to inner-city and poor communities. "Often these minority communities were chosen because the victims were less apt to tell on the priests, to be believed or to go to police," Clohessy said.
DEFROCKED
According to a 2004 report on clergy abuse by scholars from the John Jay School of Criminal Justice, 149 priests were responsible for abusing 2,960 children – 26% of the victims known at that time. Each of these priests had more than 10 allegations against him.
It was not until 2002 that U.S. bishops publicly acknowledged they should not allow any child abuser to continue acting as a priest, according to ncronline.org. The Dallas Charter, established by the United States Conference of Catholic Bishops in 2002, and the norms approved by the Vatican established zero tolerance of abuse by priests, preventing anyone found to have abused a child from returning to public ministry.
Obviously, the Catholic Church should not allow these pedophiles the opportunity to prey on children again. To protect children, church officials should also hand abusers over to the police.
The Dallas Charter also made reporting child abuse to civil authorities mandatory, according to ncronline.org.
The Vatican should take stronger action to protect children and handle abuse committed by priests. What the abused suffer is mind-boggling. These priests preyed on the innocent, taking advantage of the trust placed in them.
We should do everything in our power to stop these crimes and stop the Catholic Church from covering them up.