Bears turn game around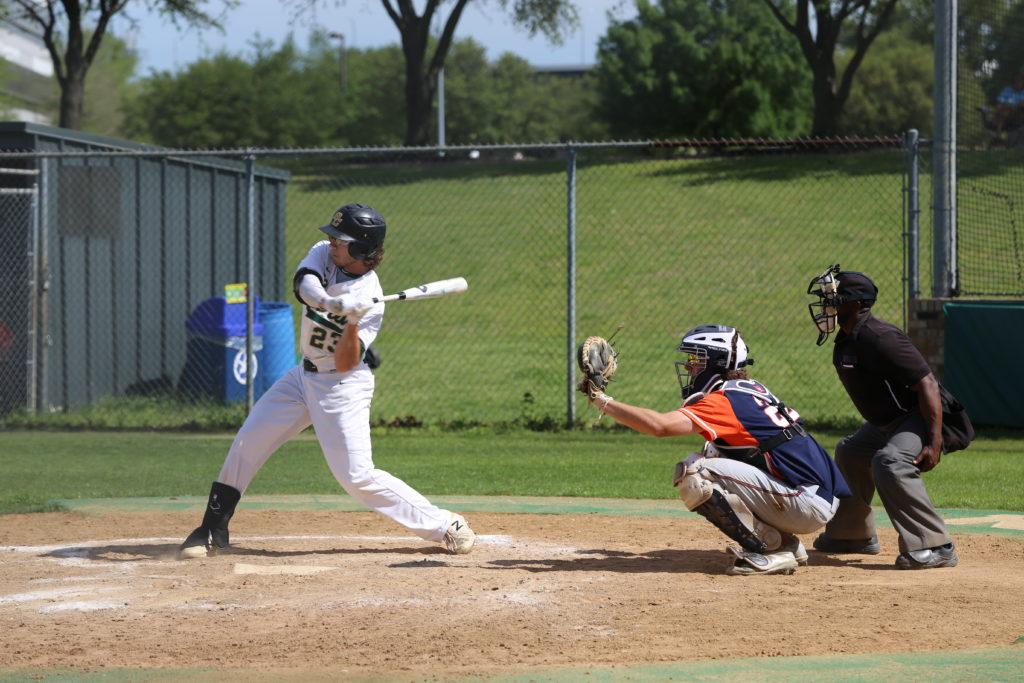 By Kweisi Brown
Senior Staff Writer
The Brookhaven College men's baseball team extended their winning streak to seven after a come-from-behind victory to beat the Eastfield College Harvesters 13-12 on April 10 at home.
"I just like the way we had a lot of energy, never gave up and came out here and got a win," Bears pitcher Cordell Hypolite said.
In the top of the first inning, Bears pitcher Ryan Harris recorded two strikeouts and gave up zero runs. In the bottom half, Bears infielder Ruben Alcala drove in a run to give Brookhaven an early 1-0 lead.
Both teams went scoreless in the second inning. Harris struck out the Harvesters' batters as they struggled to get hits. Eastfield pitcher Tyler Stone struck out the Bears and retired the side.
The Harvesters found their game by scoring three runs to take the lead in the top of the third. In the bottom half, Bears catcher CJ Lovalvo scored a run for Brookhaven, but the Harvesters led 3-2 at the end of the inning.
In the fourth inning, the Bears substituted Tres Sifuentes on the mound. Harvesters Gabriel Vasquez hit a home run, followed by two more runs from the Harvesters. The Harvesters went up 6-2, and the Bears struggled to score any runs in the fourth.
After back-to-back walks by Sifuentes, the Bears made another substitution in the top of the fifth inning. Trevor Gracey took the Harvesters' batters out of their comfort zone. Fly balls resulted in outs for the Bears.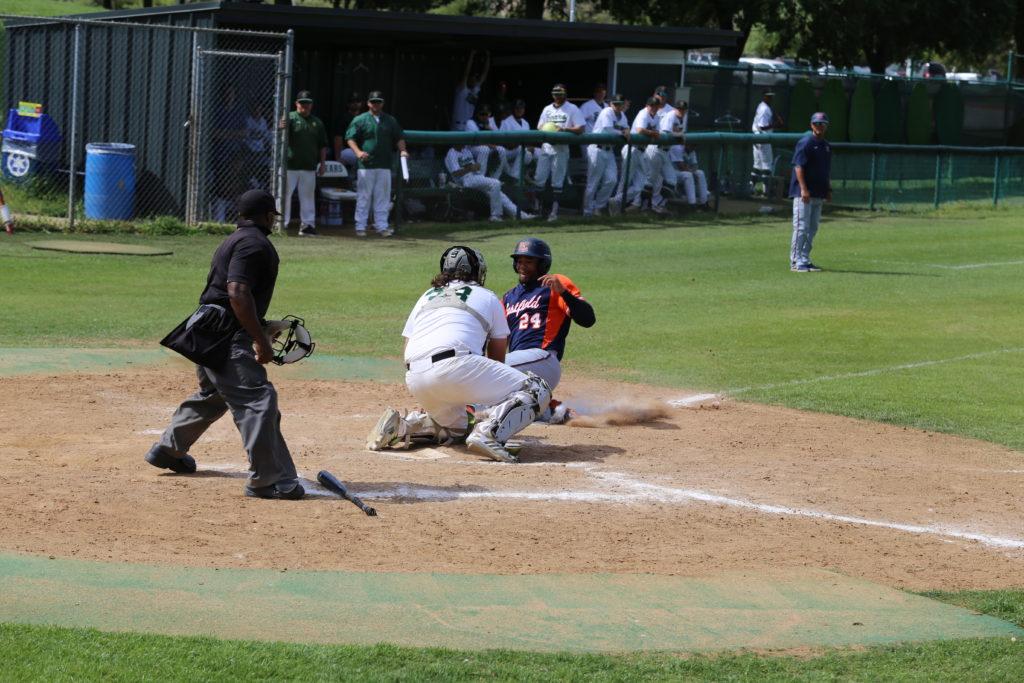 In the bottom half, Bears infielder Sergio Esqueda hit a double to put Brookhaven in scoring position. Stone struck out the Bears' next batter to end the fifth inning.
In the top of the sixth, Eastfield scored two more runs to lead 6-2. In the bottom of the sixth, Bears  Tristin Marcus hit a single. Then, after the Harvesters got the next batters out to end the sixth inning and back-to-back walks, the Bears were unable to drive in a run. The Harvesters still led 8-2.
In the beginning of the seventh inning, the Bears brought in Hypolite who forced back-to-back strikeouts. In the bottom half, Bears Chris McGinty hit a double, then Alcala drove him in, but the Harvesters still led 8-3.
In the top of the eighth, the Harvesters' first batter hit a double, but the next two batters popped out. Hypolite struck out the last batter to retire the side. In the bottom half, the Bears found their way back scoring five runs to tie the game 8-8.
In the ninth inning, both teams scored one run and going into the tenth with the score tied 9-9. The top half was booming for the Harvesters as they scored three runs to give them a 12-9 lead. In the bottom half, the Bears scored four runs and Marcus ran across home plate for the win. 
"We started off a little slow, but we picked it up toward the end of the inning," Marcus said. "[We] started to get hot in the eighth inning with five runs."
Brandon Rains, Bears head coach, said: "I thought it was a big single by [Andrew] Rubalcaba to get it tied. He's been a role player for us. He doesn't get a lot of playing time, but we wanted to see what he could do and see if he could get a base hit right there, and he did. He did exactly what he was coached to do, which is jump on a fastball and get some back spins on it and was able to get a fly ball, which is what we needed, and walked it off."