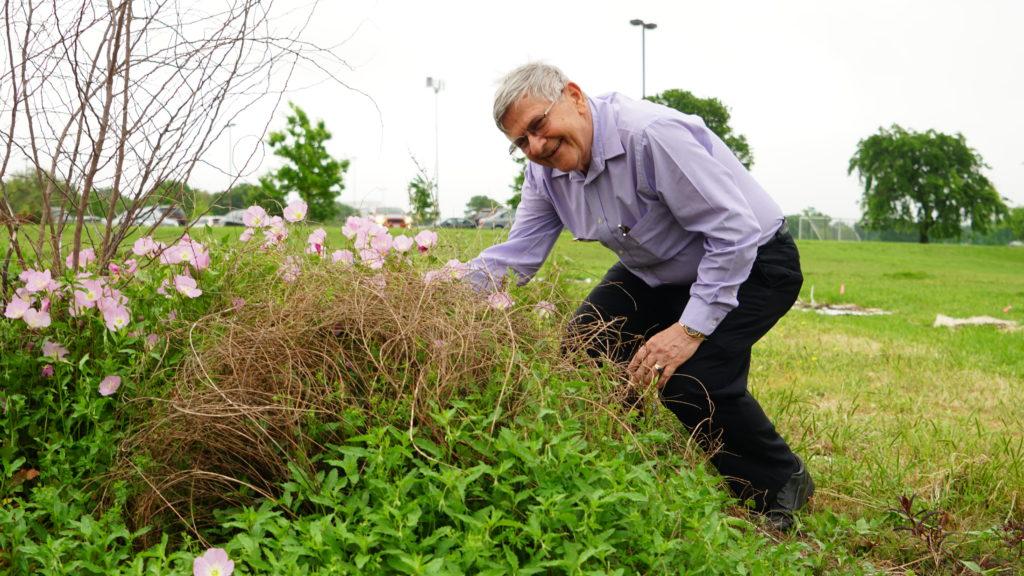 By John David Higgs
Contributing Writer
White light beamed across an empty classroom full of computers and maps. It was early in the morning at Brookhaven College, and a quiet, well-mannered man worked at his desk in his lab adjoining the classroom.
The man, Jerry Bartz, the senior lab coordinator of Brookhaven's Geographical Information Systems Lab, has a passion for the environment that is burning brighter than ever. Bartz is on a mission to leave the environment cleaner than when he entered it. Every day, he tries to teach his students to do the same.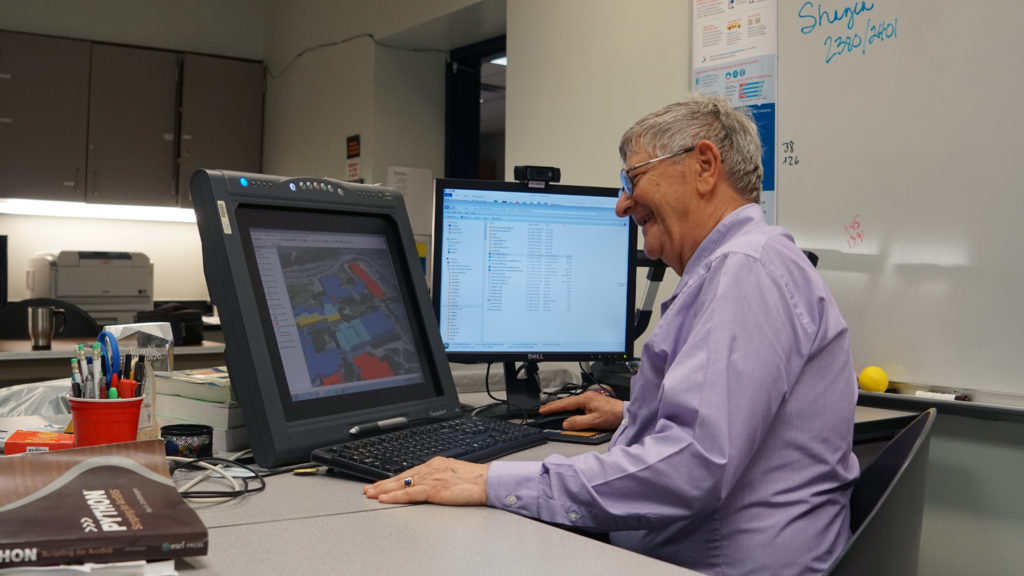 He has been at Brookhaven for nine years, sharing those ideals all the while. He is a member of the Campus Tree Advisory Committee and an advocate for the Brookhaven Windmill Garden. A self-described rabid environmentalist, Bartz also observes the wildlife on campus. He can talk to anyone about the various trees on the school grounds, such as live oaks, elms, crape myrtles and hackberry trees. Bartz said there are 5,300 trees on campus, and he has counted 44 different species of animals on campus as well.
Bartz is originally from Milwaukee, Wisconsin, where he spent most of his time outside in the green forests and inside in the libraries of Wisconsin. This taught him to appreciate the Earth.
"We grew up in a very poor household," Bartz said. Despite his family's financial troubles, Bartz earned academic scholarships and attended the University of Wisconsin-Milwaukee, where he received his degrees in chemistry and geochemistry.
Bartz spent three years doing post-graduate work as a geology teaching assistant at The University of Texas at Austin. Afterward, he left to take different jobs in the corporate world in research and development dealing with the planet's geological chemistry. Near the end of his career, he said, I noticed there was a need for people to go back into schools and share their knowledge. "The knowledge I have is in no one's books," he said.
These days, Bartz spends his time in his lab helping GIS students. Bartz said GIS is the science of where. "He knows everything there is to know about GIS and is very helpful," Shazia Rajan, a GIS student, said.
Bartz said, "GIS, in its simplest form, is an easier way for humans to retain information from maps." It uses multitudes of data to create maps that show exactly what is going on on the planet. These maps can be very helpful to conservation work. "A GIS map is worth a million pictures," he said.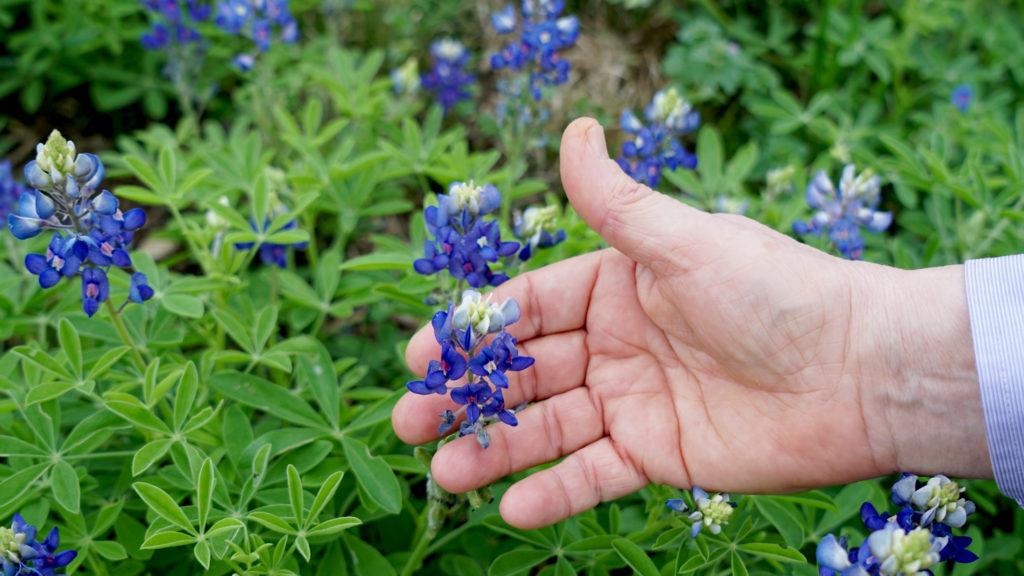 Bartz's hobby outside the classroom also makes his care for the environment clear. He can often be seen wandering around campus with his camera phone holstered on his belt, waiting to catch the perfect shot of the flora and fauna that inhabit the campus.
With these photographs, most of which he posts on his Instagram page, Bartz said he hopes to highlight the beauty nature can hold in even the most ordinary places, such as a college campus. Bartz has a particular affinity for the Windmill Garden, which houses many types of flowers and is a place where students can go to relax and enjoy being outside.