Programs offer help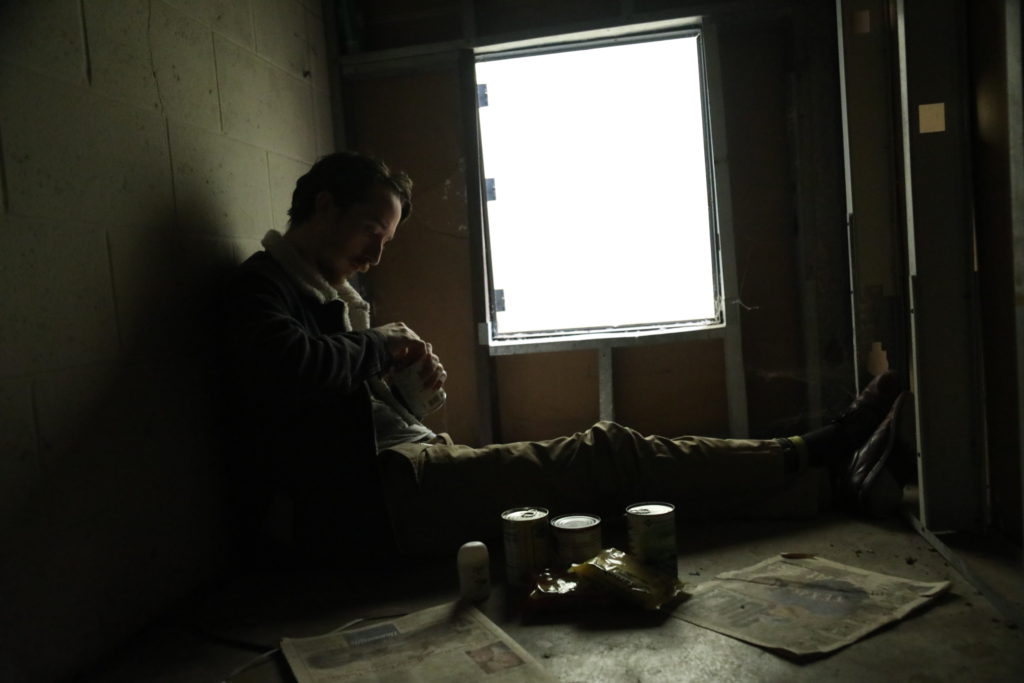 By Jubenal Aguilar
Editor-in-Chief
[email protected]
Angela left her home to avoid problems after a family friend made a move on her. She thought she would be blamed if anyone found out, and she did not want her mother to lose her place to live too.
So she started sleeping at friends' places when she could and in her car when she could not.
Angela, a Brookhaven College student who asked her real name be withheld, said she did not want to go to a shelter for help. "I didn't want to be that person to stay in a home," she said.
Angela found Our Friends Place, a transitional living center and outreach program for young women. Our Friends Place helps women 18-24 years old "break the generational cycles of abuse, neglect, poverty and homelessness through empowering self-reliance and independence," according to its website.
"I felt like it would be degrading, but it was actually really, really beneficial to me, and I'm glad I went through with it," she said.
While Angela was able to find a place that would teach her self-sufficiency, Brookhaven College students do not need to venture far to seek help if they are at risk of losing their homes.
CAMPUS RESOURCES
The Hub, Brookhaven's centralized tutoring center, offers a variety of non-academic services and resources to students. These include referrals for childcare, assistance with utility bills and rent, and help applying for social programs including the Supplemental Nutrition Assistance Program, food benefits and Medicaid.
"If a student [needs help] with rental assistance, doesn't have a place to live, needs help with their electricity bill or they need food, they come to The Hub, and we refer them out to organizations that can help them," Rosalind Lang-Overall, manager of instructional support, said.
One of these organizations is Metrocrest Services, a local service agency that provides programs that lead to self-sufficiency, according to their website.
OTHER SUPPORT
Lang-Overall said once a referral is initiated, Metrocrest will contact the student within 24 hours. However, she said response time is typically two hours.
Students who do not have a home may be referred to other Dallas organizations, such as homeless shelters, to secure a safe place to live. Lang-Overall said female students with children are referred to Metrocrest in the usual manner, but staff in The Hub will immediately begin contacting community resources and shelters to place them in.
Lang-Overall said about 10 to 15 homeless students have been helped at The Hub since it opened in August.
She said referred students are also placed in the college's Connections program, which helps students continue to receive assistance while they are at Brookhaven. Students are tracked until they graduate or transfer, Lang-Overall said. This helps reduce barriers that might otherwise get in the way of their success.
A NEW START
Transitional living centers, such as Our Friends Place, can help young adults learn to become independent and self-sufficient.
At Our Friends Place, Angela lived in an apartment with three other women in similar situations. They were supervised by a house manager and had to follow a strict set of rules to remain in the program. Requirements included continuing their education, returning home by curfew and attending mandatory meetings that included lessons and discussions on safety, cooking and other basic life skills for adults.
When Angela was accepted into the program, she said she mainly needed help finding a permanent place to live. "My main thing was needing a place to sleep, instead of sleeping in my car," she said.
Angela said women in the program receive individualized assistance to help them reach their goals and start living on their own. She already had two associate degrees, but was still not working in the fields in which she trained.
She remained in the living assistance program for nearly a year before she was able to find a place to call home.
IDENTIFY & HELP
Lang-Overall said students, staff and faculty can look for some red flags that may indicate a student is at risk of losing their home or may be homeless. Instructors may be the first to know when a student is struggling.
Students may begin to skip class or they may even say outright that they may lose their home. A drop in grades, isolation in class or an unkept appearance could also indicate something is wrong.
"Sometimes you can't put a face on it," Lang-Overall said.
If a student is homeless or needs other assistance outside the classroom, they may be referred to the Campus Assessment, Response and Evaluation Team, or CARE Team, Lang-Overall said. The CARE Team addresses student behavior that could pose a risk to the student or those around them and provides case management services to help students with basic needs.
"I just think sometimes looking at the younger generation, a lot of students are too proud and they don't want to seek the assistance," Lang-Overall said.
Struggling students may opt to stop showing up to class first if they prioritize other aspects of their life. "The first thing a student is going to do is not come to class," Lang-Overall said. "Well, coming to class is the best thing for you at this time, because you're working toward that independence."
She said any student who feels they may be at risk of losing their home should find help immediately to begin building a strong support network.