BHC breaks ground on Donor Garden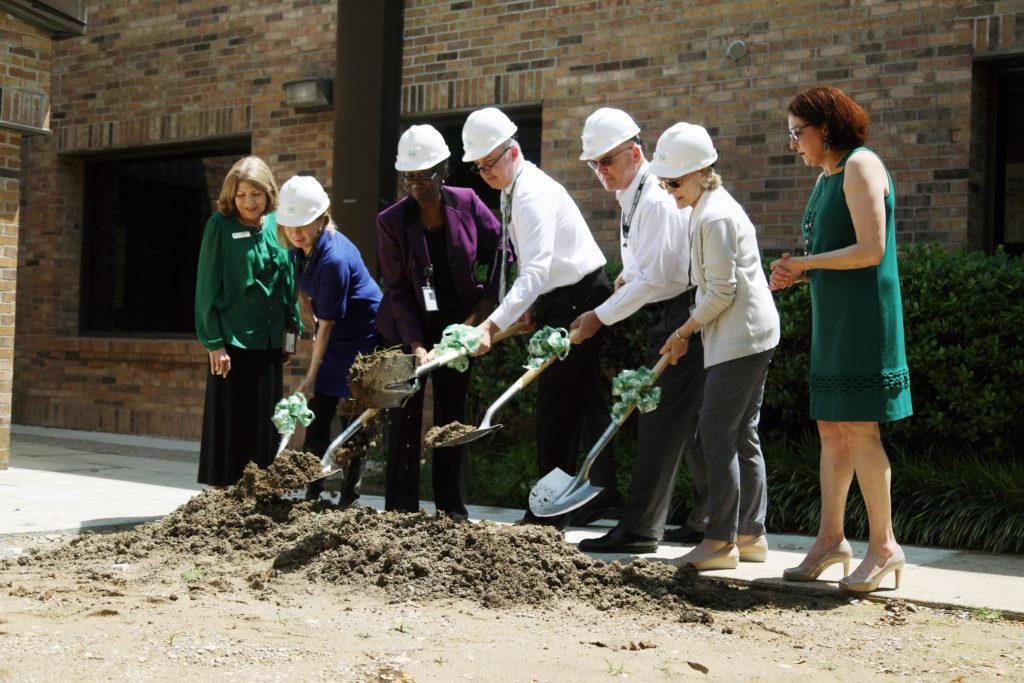 By Jubenal Aguilar
Editor-in-Chief
Staff and faculty gathered outside A Building to participate in a groundbreaking celebration for Brookhaven College's Donor Garden. The garden will honor all staff, faculty and other donors who paid for bricks during the college's 40th anniversary celebrations.
The Donor Garden will also honor the charter staff and faculty – who have served the district for 40 years – as donors who have supported the college.
Thom Chesney, college president, said he would like to see the garden become a meeting location for future events.
Native plants as well as the bricks of the donors will be installed.