Students connect with VP over pizza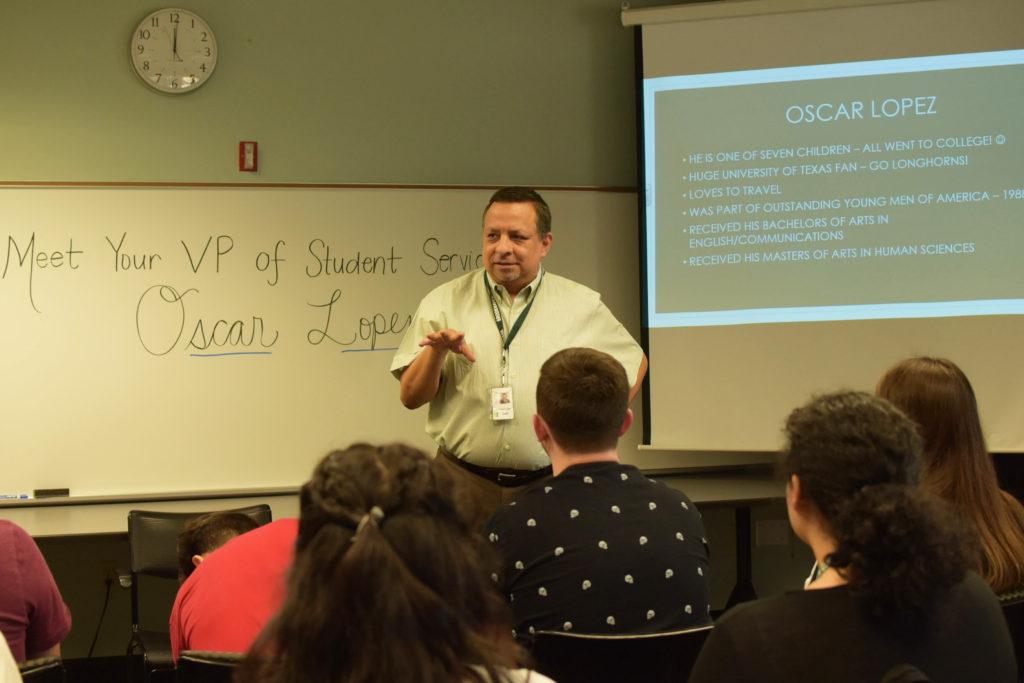 By Jacob Vaughn
Editor-in-Chief

The smell of pizza poured out into the S Building lobby as students poured in to grab a slice with and get to know Oscar Lopez, vice president of student services. The food was a courtesy of Brookhaven College for the event, Pizza with the Vice President, Aug. 29 in Room S003.
The event was intended to introduce students to Lopez, make them aware of his role at Brookhaven and to eat pizza.
Carmen McIver, student development coordinator, organized Pizza with the Vice President. A lot of students do not know the role Lopez plays, McIver said.
"They don't know that when they have an issue with a professor or another student's conduct that [Lopez] is the go-to person," McIver said. "I wanted to make sure that students were able to meet him to see his face, know a little bit about him and the programs that student life has, and then, of course, eat."
"I'm very student-centered," Lopez said. "I always have your interests at heart."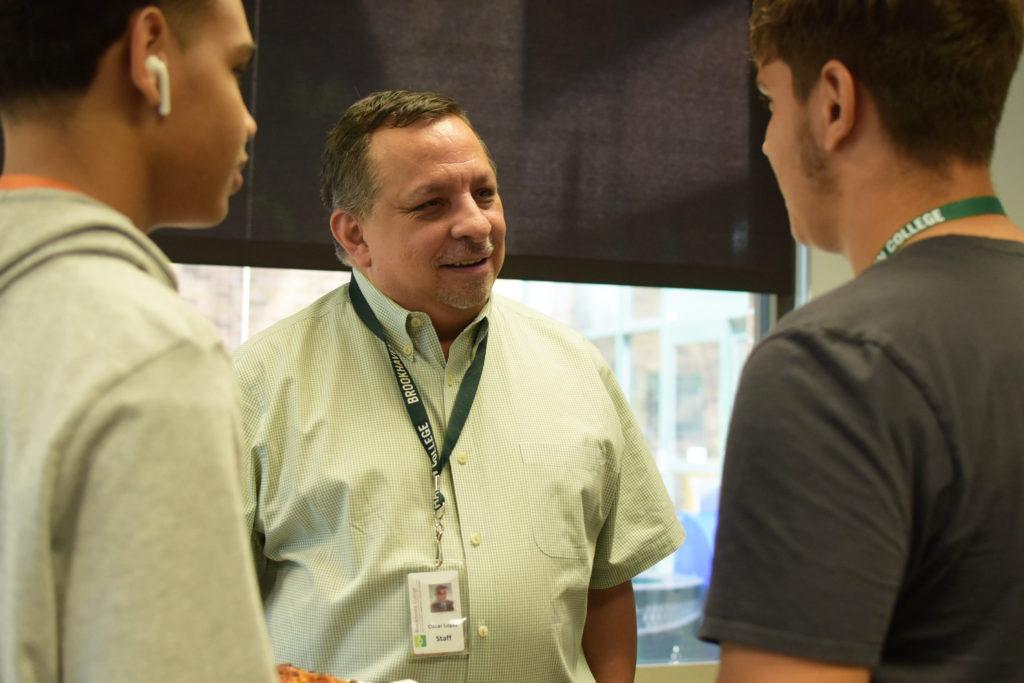 He said a lot of district-level decisions affect students, staff and faculty at Brookhaven and that his responsibility is to make sure their interests are represented when these decisions are made.
"I have to go to a lot of meetings downtown where I meet with the vice presidents from the seven colleges," Lopez said. "I see my role there as really advocating for everything I can to support our students."
At a recent meeting, Lopez said he and the vice presidents from the other Dallas County Community College District campuses were discussing inconsistencies in the student ID policy. Identification cards at one college would read "minor" on the back if the student was under the age of 18.
Lopez said: "We had no idea that this particular college was doing that. We don't do that at Brookhaven. You're a Brookhaven student if you're over the age of 18 or under the age of 18."
Jonathan Contreras, an ECHS student, said he feels good knowing Lopez represents Brookhaven interests at the district level.
"He considers us when others may not know what's going on [at Brookhaven]."