Photographer recalls documenting Texas International Pop Festival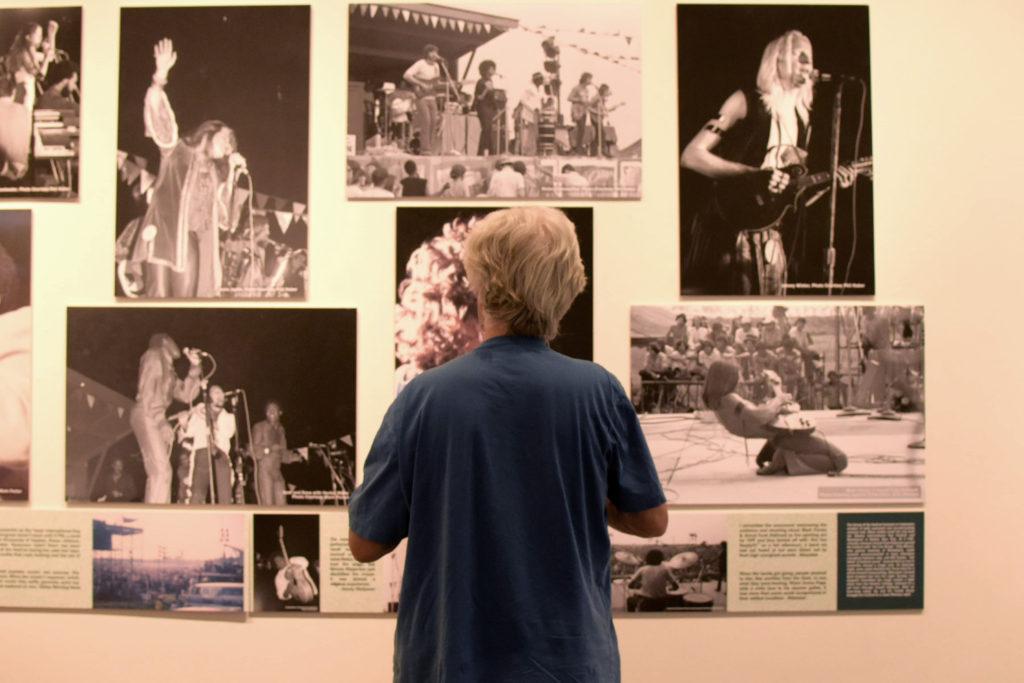 By John McClanahan
Contributing Writer
Fifty years ago, during a hot summer weekend, over 125,000 people assembled in Lewisville for the Texas International Pop Festival, which at the time, was the largest rock 'n' roll festival ever to hit the Lone Star State.
Two weeks after the successful Woodstock festival in Bethel, New York, during Labor Day weekend, rock legends such as Led Zeppelin, Janis Joplin, Grand Funk Railroad and Carlos Santana jammed on a large stage built at Dallas International Motor Speedway. Photojournalist and former Brookhaven College student Phil Huber captured it all.
Huber's work from those historic three days, alongside other photos from the festival, is being featured in two North Texas exhibitions.
One is at UNT on the Square, a gathering and performance space where the Denton and University of North Texas communities can engage with art, and will run through Sept. 28. The other is in Lewisville at the Medical City Lewisville Grand Theater in the Main Art Gallery and will be up until Oct. 19.
At the reception for the Denton exhibit Sept. 6, attendees were queued up to get Huber's autograph.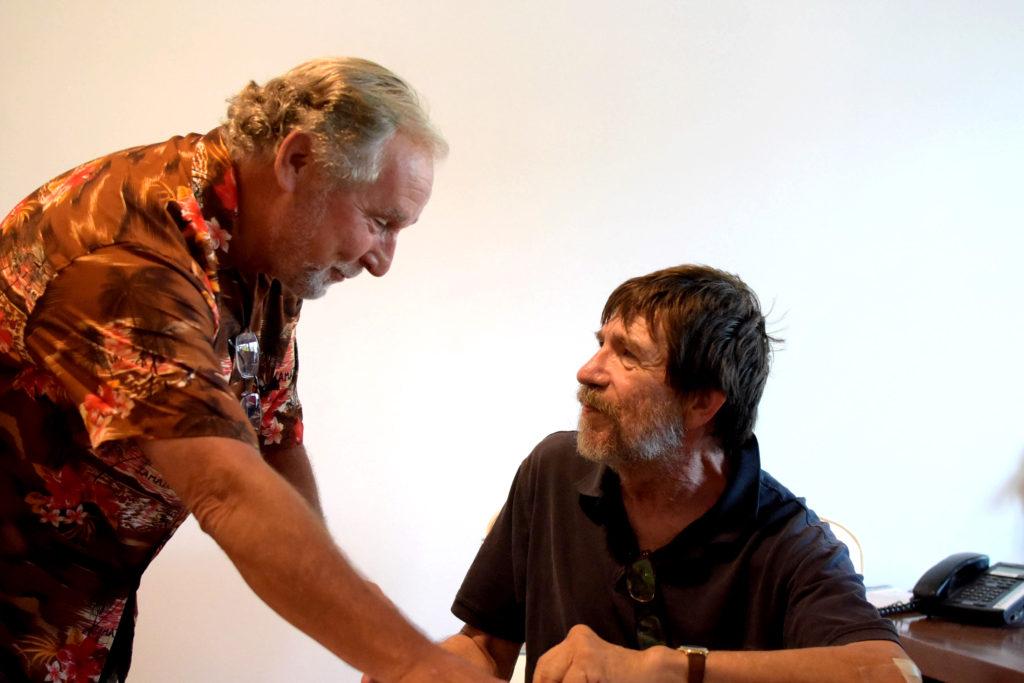 Weeks before the 1969 Texas festival, during the Fourth of July weekend, Angus Wynne, son of Six Flags Over Texas founder Angus G. Wynne III, attended the Atlanta International Pop Festival, where he became inspired to organize a similar event close to his native Dallas.
Wynne teamed up with Atlanta's main organizer, Alex Cooley, and soon the two birthed the Texas International Pop Festival in Denton County. At the time, Lewisville's population of 8,000, and the town's rigid cowboy culture contrasted the hippie counterculture characteristic of the late '60s.
"It was really Woodstock two weeks later without all the fanfare," Huber, who covered the event for Billboard Magazine and Wynne's business publication, said. "Most of the same bands came to play at [Texas Pop]."
Huber, age 18 at the time, arrived at the festival with his Nikon F film camera to photograph musicians whom history would remember as music icons.
Huber became a freelance photographer two years prior, and at the time, he mailed photos to his agent in New York City. Photographing large events was nothing new to Huber, having shot Dallas Cowboys games in Cotton Bowl Stadium.
But with an all-access pass, he was free to shoot from wherever he felt gave him the best angles, scooting up mere feet from soon-to-be rock 'n' roll royalty.
"You do not really have to have an all-access pass or have extraordinary access to be able to make good pictures," Huber says. "You just have to think about how you do it. … To make good pictures, you don't have to be in a great, fantastic spot. You just have to blend in the background and figure out a way to make it work."
Although he was given a short shot-list of what his editors would like to see, Huber flexed his photographic freedom, shooting hundreds of photos over two days. After he sent his negatives to New York to be processed, his Billboard editors picked ones they wanted to publish in their magazine.
Huber's photos were good, and he had plenty to share. Soon after Texas Pop, he sent images to The Daily Texan, the student newspaper of The University of Texas at Austin.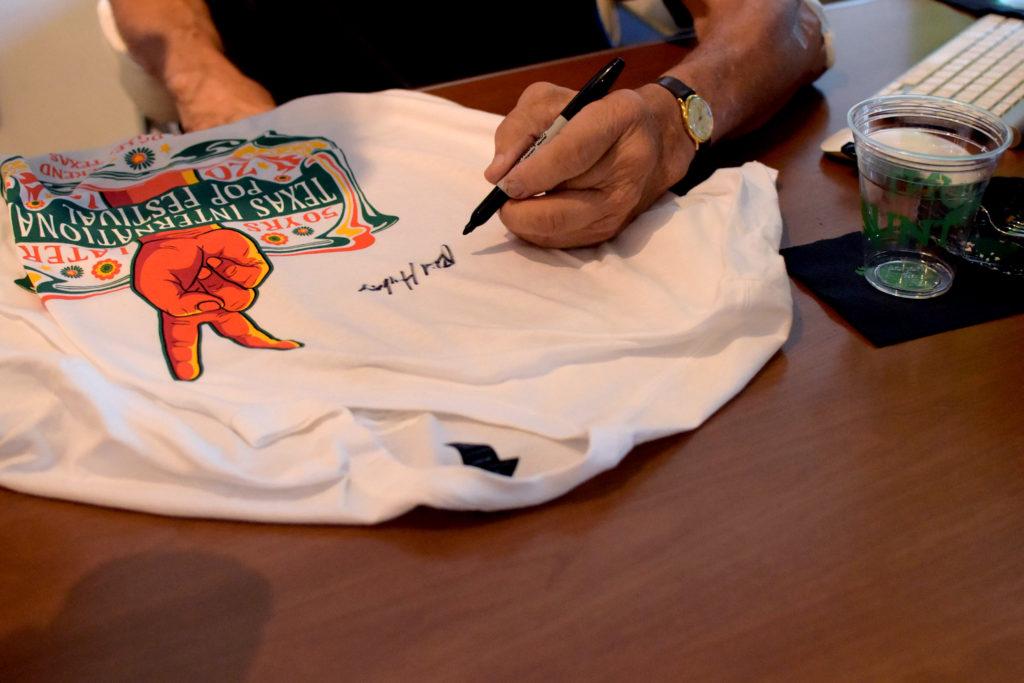 He says his festival photos led to more work, including Rolling Stones' concerts and chances to photograph Joplin six more times before the singer's death in 1970. For over 25 years, Huber covered significant events in music, culture, sports and politics for major magazines such as Newsweek and Sports Illustrated.
"Phil Huber is a living legend in local photography," Daniel Rodrigue, Brookhaven photojournalism and photography professor, said. "He shot some of the coolest events over the last 50 years, from NASA space shuttle take-offs and landings to Super Bowls to concerts, like the one featured in the gallery featuring Janis Joplin, B. B. King and the like."
Although the speedway closed a few years after the original festival, Lewisville city officials held a 50th anniversary concert to commemorate the event dubbed by some as "Texas' Woodstock."
Huber revisited Texas Pop to photograph the milestone concert, held Aug. 31 and Sept. 1, which headlined ZZ Top and Chicago, who played the first festival as Chicago Transit Authority. He says that while the two events were different – one had 125,000 people in attendance and the other had a little over 10,000 people – they were equal in style and substance.
But that groovy Labor Day weekend in '69 gave him a chance to seize stills of free-spirited '60s rockers for folks during the time and music enthusiasts who still enjoy listening to their tunes today.
"Looking back in time, it was a great thing to be able to see all those people at the same place, performing on stage," Huber said.