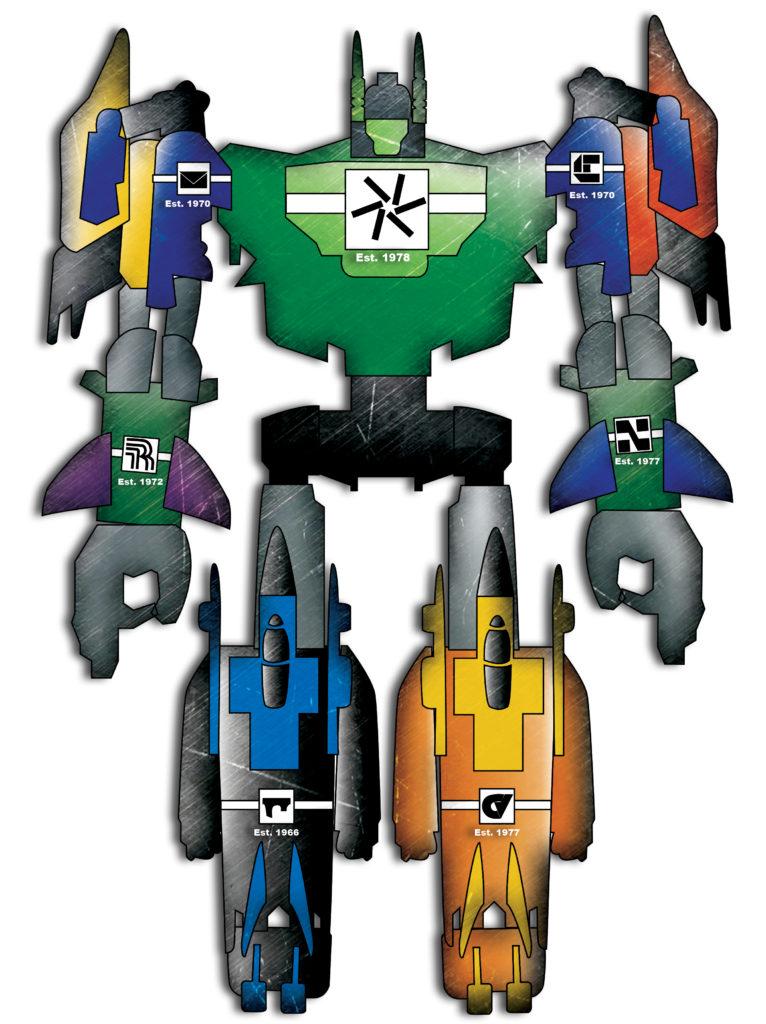 By Jacob Vaughn
Editor-in-Chief/Music Editor
Several hundred students who have attended a Dallas County Community College District school may run into the same problem when they try to get their degree. If they did not earn at least 25% of their credit hours from one college, they will not graduate. The district is aiming to break down this barrier by turning all of DCCCD into one college.
At an Aug. 20 DCCCD board of trustees meeting, board member Philip Ritter said, "There are over 1,300 students denied degrees who would have received them if we had unified accreditation."
Each of the seven DCCCD colleges is separately accredited through the Commission on Colleges of SACS, the Southern Association of Colleges and Schools. The SACSCOC has a 25% rule requiring students to complete a quarter of their credit hours at one institution in order to earn a degree there.
Justin H. Lonon, interim college president, said, "We found that over a period of time, there were numerous students that were eligible for a reverse transfer degree. They had left us and gone to university and had accrued enough hours to get their associate degree from us, but they couldn't because they had gone to more than one of our colleges and they didn't meet the SACS 25% rule."
If these students go on to get a bachelor's degree from their university, the SACS rule does not cause much of a problem. But for those who do not, Lonon said, DCCCD's own structure puts up this additional barrier.
"We're in the barrier busting business," Lonon said. This is why in August, the DCCCD board of trustees passed a resolution calling for the district to move to a single-accreditation system. Lonon said, "The single accreditation will cause some alignment and do away with some of those inconsistencies that exist and hopefully better prepare us to serve students and ensure that our own structure is not getting in the way of what they need."
In a Sept. 27 districtwide email, DCCCD Chancellor Joe May said a leadership session was held to continue developing a plan for becoming one college. He said the session was attended by faculty and staff leaders from across the district and May's leadership team. Their focus was on how they should approach the change from the viewpoints of students, employees, employers and the community, he said.
"For us to best serve each of these critical groups, not just today but for the next 50 years, one thing was clear – as an organization, we must adopt a growth mindset that embraces change in order to improve," May said.
Lonon said, "Students don't necessarily know or care, nor does the community know or care what our accreditation structure is. They just want to know they can get what they need out of DCCCD."
However, some have questions about how this shift will affect Brookhaven College's own programs and individuality. At a forum introducing candidates for college president, an attendee asked Linda Braddy, then-college presidential candidate, what she would do to protect Brookhaven's programs from consolidation.
Braddy is set to come to Brookhaven from Tarrant County College. TCC has six campuses, but has been accredited as a single school since its inception. "Goodness knows we have a lot of distinctiveness among our campuses [at TCC]," Braddy said. "I don't think one college implies that we have to have cookie-cutter colleges. I think you can have the best of both worlds."
One of the more noticeable things single accreditation will bring is a name change, Lonon said. DCCCD may turn into Dallas College. In this case, Brookhaven may turn into the Brookhaven campus of Dallas College.
"This will be the Brookhaven campus of whatever the one college name ultimately is," Lonon said. "We're looking through all the ancillary things of how this impacts athletics and mascots and logos and all of that, but it would be our intent to keep as much of that [individual] vibe and flavor of each campus as we can."
Editor's note: It is almost impossible to illustrate or capture in a photo seven colleges coming together as one. This is why we depicted it as the Megazord from the show "Power Rangers."