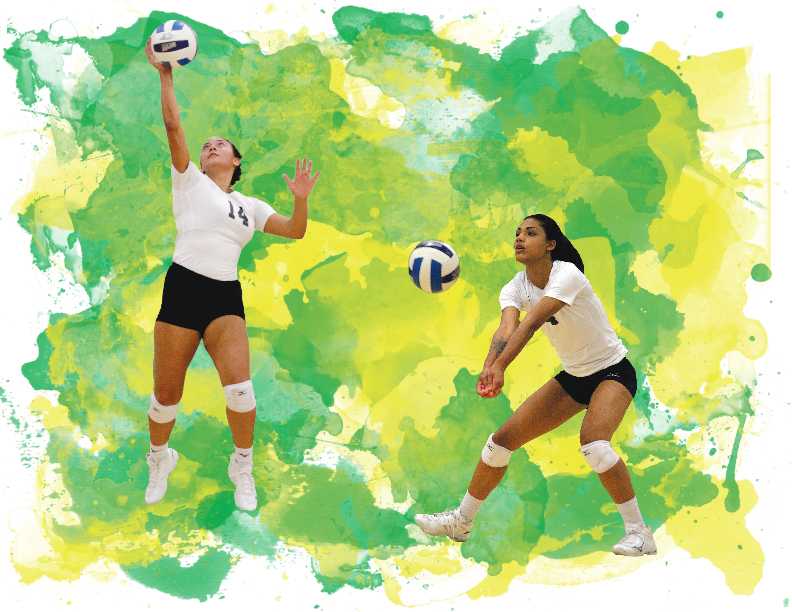 By Malen Blackmon
Managing/Sports Editor
The Brookhaven College women's volleyball team is looking to improve on their 12-19 record from last season. Seventeen of those losses came early, but during the back end of the season, the Bears went 9-2 in conference play. The two lost games were on the road against Eastfield College and North Lake College.
Brookhaven then went on to lose again to Eastfield in the Region V Final. Eastfield eventually advanced to nationals and clinched a spot in the national championship. Eastfield was the runner-up in 2018, but they won the championship in 2017.
The team has plenty of youthful energy this season, as only two of the Lady Bears are returning sophomores: middle blocker Laurissa Zavala and setter Morgan Frisby. Head coach Jason Hopkins will have to lead the team and look to Zavala and Frisby to keep the young group locked in on the court and in the classroom. Frisby said trying to keep such a young team on track has been a difficult adjustment, but that she and Zavala will manage.
Hopkins said he likes to build on accomplishments from each year, but it depends on the returning personnel. "We want to build on what we had of course, but this is who we have," Hopkins said, pointing to Zavala and Frisby, who stood next to him. "They never left the gym after the season last year. … That says a lot."
Frisby was a First Team All-Region selection and finished fourth in the conference, with 1,058 recorded assists. Zavala capped off her season by being named Honorable Mention All-Conference. Zavala and Frisby both bring much-needed experience that will become a key factor during conference play and will ultimately decide how far they get in the playoffs.
Zavala said she is not feeling any pressure at all, and that one of her goals for the team this year is to go undefeated in conference play. That is definitely a possibility if the Lady Bears can build on last season's success against conference opponents.
Brookhaven went on a four-game win streak in September, but still floated around .500 in non-conference play. Outside hitter Yasmin Miller has emerged as an impact player on offense with her aggressive style of play. It does not look like there is a position on the court she cannot play. According to the NJCAA website, Miller is second in the country in attack attempts this season. She has played a lot of points and Hopkins has enough trust in the young starter to leave Miller on the court in critical parts of the match.
The Lady Bears will look to follow through on Zavala's team goals, but her young teammates will have to grow up fast.