NCAA generates over $1 billion, players get zero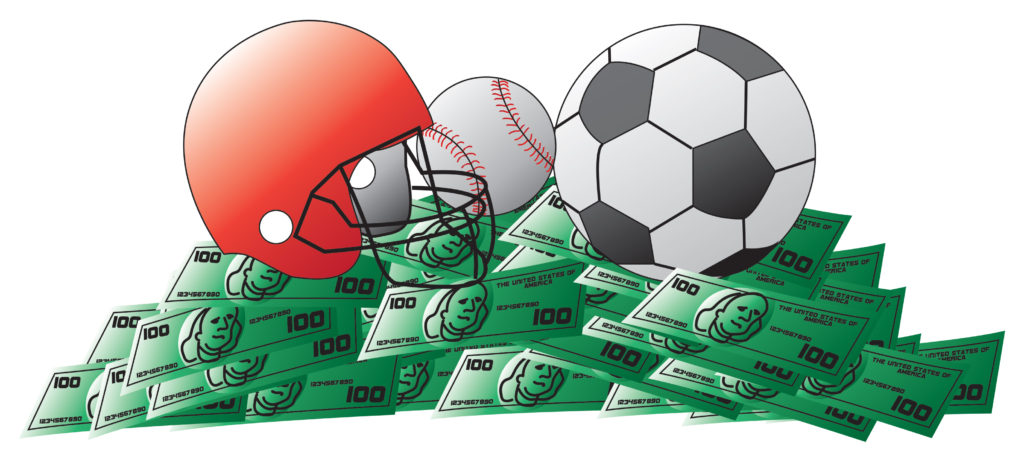 By David Schrupp
Contributing Writer
In 2017, the National College Athletic Association reported they had cleared over $1 billion in total revenue for the first time, according to USA Today. It is hard to believe the student athletes that helped reach that milestone didn't receive a dime, considering there is no NCAA without collegiate sports.
As a sports fan, I used to believe collegiate student athletes should not be paid. But the more I research, the more I think they should be compensated.
In the past several years, there have been many instances of coaches illegally paying players, most notably University of Louisville's basketball hall of fame head coach Rick Pitino, according to ESPN. And the issue isn't limited to players being illegally bribed: some athletes have decided to skip college sports altogether and start their professional careers overseas.
Emmanuel Mudiay wanted to play college basketball, but could not because he needed to support his family. He was not a player to be taken lightly in high school, having been was ranked second overall on Rivals Top 150 list, according to USA Today. Mudiay received offers from some of the top basketball programs, including University of Kentucky and Kansas University.
Entering his senior year of high school, Mudiay committed to play basketball for Larry Brown at Southern Methodist University, according to Rivals. He decided to play basketball overseas because he thought it would be best for him and his family. When he came back to the U.S. after what would have been his freshman year of college, Mudiay entered the NBA draft and was a lottery pick selection by the Denver Nuggets.
The issue has also affected more than just individual players. Entire NCAA programs have been implicated in these scandals. When the FBI investigated Pitino, the Louisville athletics department took another hit too, according to ESPN, Tom Jurich, Louisville's their sports administration director, was also fired.
The list goes on: a high-ranking employee from Adidas was charged for bribing players, and assistant basketball coaches from the University of Arizona, Oklahoma State University, the University of Southern California and Auburn have all been charged, fired or are currently under investigation, according to ESPN.
ESPN analyst Jay Bilas said: "This is certainly not the end of this scandal, as its tentacles reach far and wide. This probe could extend to high-profile agents, other programs and others in the sports apparel industry and grassroots basketball industry."
Just like Mudiay, many star athletes have considered traveling to a foreign country to play, just to get a paycheck. Once college athletes are paid for their talents, they may consider not only playing college ball longer, but even staying in college to receive a degree. Right now, many athletes decide to skip earning a degree and jump straight into the pros.
Former University of Houston and Oklahoma State University football star Travis Cross said he received funds from the schools to help pay for living expenses.
"But even then, that wasn't enough," Cross said. "I had my family help me out with a monthly allowance."
Brookhaven College student Ramiro Mendoza said: "People don't know how dangerous the game is and how stressful it can be on balancing your grades and skills for both football and school. In the game, there's always a chance that something can happen to you, and it's not worth that for football players to have to work double the amount of time for nothing."
College athletes shouldn't have to travel overseas or skip out on school to support themselves. Their talents and efforts are worth a lot, and they shouldn't have to give them to their schools for nothing.