Alumnus dances for Dallas Cowboys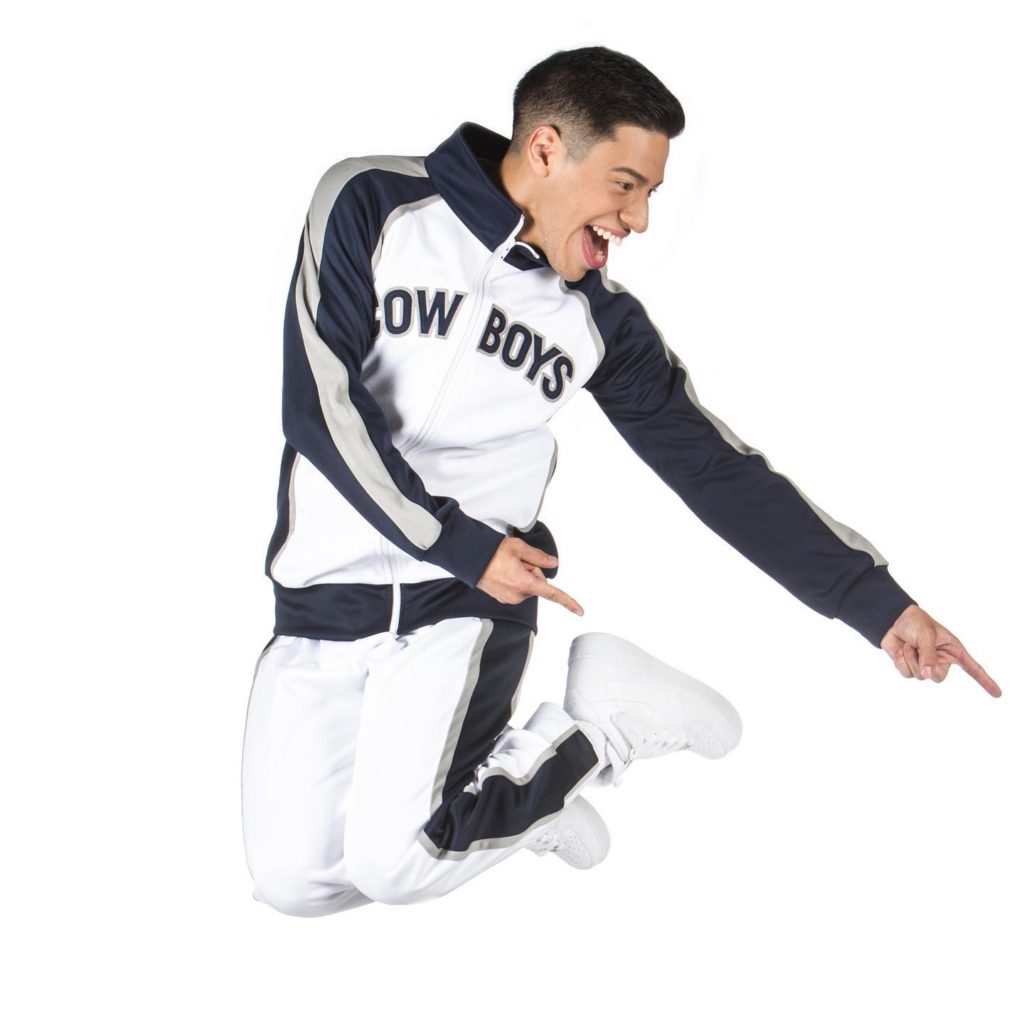 By Mykel Hilliard
Arts & Culture Editor
AT&T Stadium was packed for the Dallas Cowboys opening game against the New York Giants. At halftime, the Dallas Cowboys Rhythm and Blues dance team took to the field with help from the Dallas Cowboys Cheerleaders and over 150 local dancers.
Former Brookhaven College student Adony Rios was one of them. The team's high energy dance moves set to the beat of hip-hop songs kept the crowd entertained and on their feet.
"It is so amazing to not only represent my city that I grew up in, but also my team," Rios said. "The Dallas Cowboys are beloved by not only people in the Dallas-Fort Worth area, but millions of people around the world."
Rios' passion with dance began at a young age. He said he first fell in love with dance after seeing the movie "Step Up."
"I remember I would watch the movie over and over again," he said. "After some practice, I wasn't terrible, and I realized I was able to pull off some of the moves."
Throughout his childhood and teenage years, he continued to dance and perform. In high school, he participated in dance, theater and choir. "The arts growing up meant a lot to me because it gave me something to be passionate about when everything else wore me down," he said.
During his first semester at Brookhaven, Rios took dance classes and briefly danced with Brookhaven's Windmill Dance Company. "Brookhaven played a very big role in shaping my dance abilities," he said. "I was introduced to many new dance styles, such as modern, jazz and hip-hop."
Rios said dancing at Brookhaven got him out of his comfort zone and the concerts taught him how to carry himself as a dancer. "The tone of the concerts was different than what I had previously experienced dancing in high school," he said.
He decided to audition for the team after finding out about it from a close friend.
Rios first auditioned in 2018, but was cut during one of the final rounds. He said the rejection pushed him to work harder to prepare for the audition the following year. "I spent time working on the things they told me to work on, which was cleanliness and my shapes," he said. "I thought about ways that I could better myself as a dancer."
During the year leading up to the next round of auditions, he took several dance classes and studied past DCRB team videos. "I wanted to show them I didn't come here to do the same thing I did last year," he said.
"I ended up unexpectedly joining a dance crew and that gave me experience with working a team," he said.
Rios said he wanted to show the DCRB that he was willing to grow as a dancer and that he had a unique role to play for the team.
Rios' sister Kaylee said she supported him during the audition process in various ways. "I would give him a ride or have dinner made for us because I knew he'd be so exhausted from dancing all day," she said. "I'd also show support by constantly reminding him that he's meant to be doing this, because he truly is talented."
His persistence and hard work paid off when he was offered a spot on the team this June. Rios said he began to tear up when he found out. "It was a surprise and I was not expecting it all ⁠— I thought we were still auditioning," he said.
Fellow DCRB team member Ariel Adriana Griego said she got emotional the first time she saw Rios put on his uniform. "I remember hugging him and expressing my appreciation for all of his hard work and dedication toward making the team," she said.
Since joining the team, Rios said he has had to give up certain aspects of his personal life to attend rehearsals and events, but is proud he is living his dreams. "We just did the halftime show and those rehearsals were nuts," he said. "Back-to-back, running the entire show over and over again."
He said his teammates have been able to bond and uplift each other during their long rehearsals. "When you are under such immense pressure and at rehearsal for hours, we are responsible for keeping each other at 100%," Rios said. "We all lift each other up as much as possible."
DCRB team member Amber Sanchez said she loves dancing alongside Rios. "He is always so encouraging, positive and full of life," she said. "His passion is contagious, and his energy brightens up our entire dance studio."
Rios said he would tell any dancer wishing to pursue dance professionally to keep auditioning and to have fun.
"With the experience of auditioning, you have already won," he said. "Go into it like you have nothing to lose. My first audition didn't work out, but I came back next year harder." He said the art of dance speaks for itself: "With dance, I can express every type of emotion through it. I can be angry. I can be sad. I can be anything."
Looking back, he said, he would tell his younger self who fell in love with dance that he made it. "I would tell him, 'You went from dancing in your living room to dancing at AT&T Stadium,'" he said. "No dream is too big, and this is only the beginning."