Lady Bears remain No. 1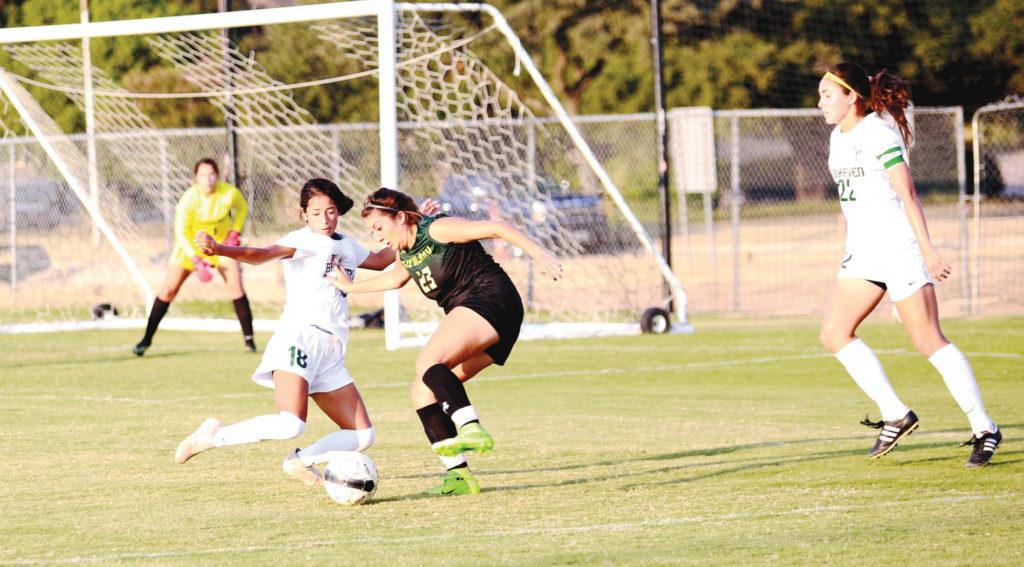 By Ivan Avila
Staff Writer
The undefeated Brookhaven College women's soccer team added to their monstrous win streak when they faced off against longtime rival Richland College Oct. 4.
What was expected to be an intense matchup did not disappoint. Off the bat, both teams came out aggressive and neither team backed down.
Nine minutes into the game, a Richland player was injured and taken to the sideline.
Ball possession went back and forth until the 18th minute, when Lady Bears forward Victoria Sifuentes scored. "I realized that the defense was in the back so I pulled out wide, and my teammate Taylor Brown is really good at crossing, so I waved at her for the pass," Sifuentes said.
The goal was still not enough to keep the team in a safe position. Richland bombarded Brookhaven on offense, but could not find the net.
The start of the second half was delayed 40 minutes due to bad weather.
"At halftime we were able to make some changes which better fit playing against them," Jim Elder, Brookhaven head coach, said. "We could regroup, we got on the board, went over some things that were changing and changes to be made."
The Lady Bears' next great opportunity to score presented itself in the 58th minute. Richland College defender Brianna Lozano fouled Brookhaven midfielder Patricia Valdes. The foul led midfielder Paige Pak to attempt a free kick. The kick was close, but did not result in a point.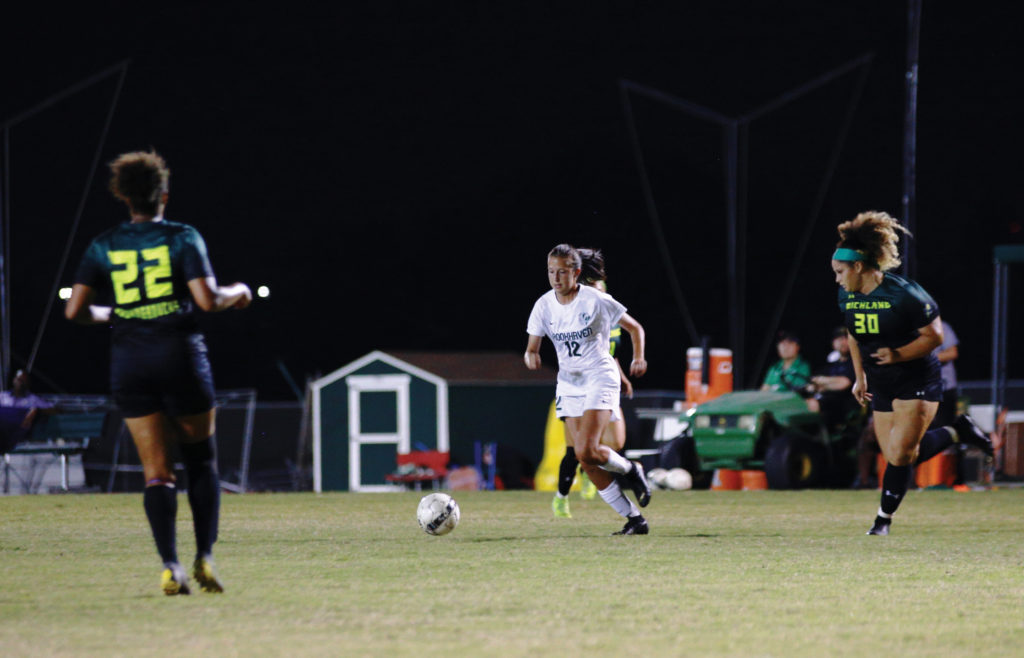 At 60:42, Richland defender Adrianna Smith was injured and had to be helped off the field. The next major scoring attempt came from Victoria Sifuentes. She ran the ball three fourths of the field and attempted to create a play that resulted in a Brookhaven turnover.
As the game wound down, Richland knew their opportunities were slowly diminishing. In desperation, Richland began to play with much more aggression than before. That aggression translated into two fouls in the 88th minute.
Brookhaven fan Geovanny Umanzor said, "Brookhaven had very good possession of the ball and had great momentum coming out from their side of the field to attack Richland's side."
The next game for the Lady Bears will be Oct. 15 on the road against Eastfield College as Brookhaven inches closer to being named conference champions.