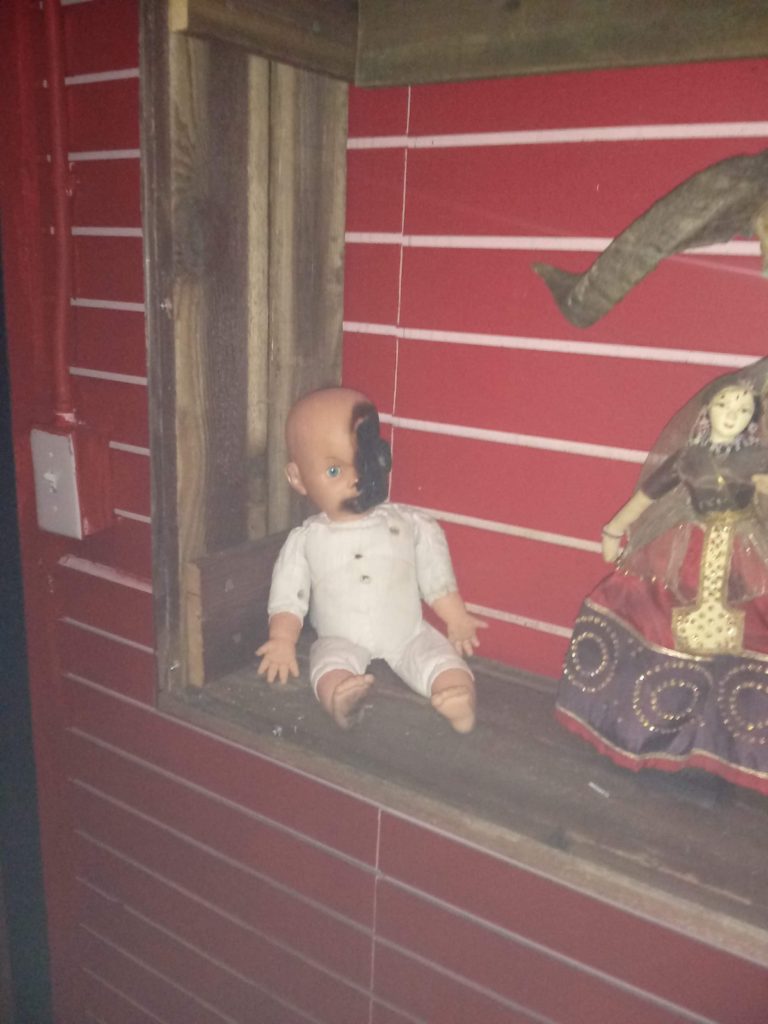 The one-of-a-kind Horror Museum and Chocolate Bar was a trick, not a treat.
By Sam Mott
Art Director
Horror fans were left disappointed and angry at the grand opening of the Horror Museum and Chocolate Bar in Dallas. The museum opened Sept. 27, and as of Oct. 10, less than two weeks later, it stands with a rating of 1.1 stars from 53 reviews on Google Maps.
Many visitors complained about missing exhibits, poor replicas of classic horror characters and most of all the non-refundable $23 price of admission, which did not even include any chocolate.
On Oct. 3, the doors were locked, yet nowhere, neither on the doors nor online, was there any indication it was closed. According to the hours posted on Google Maps at the time, it was open.
According to CultureMap Dallas, on Sept. 29, the Horror Museum's Facebook page was removed and the facility appeared to be closed, but its page was reinstated a day later.
Since then, it has been taken down again. The only Facebook page related to the museum now visible is named Horror Museum and Chocolate bar in Dallas, Texas is Awful Page.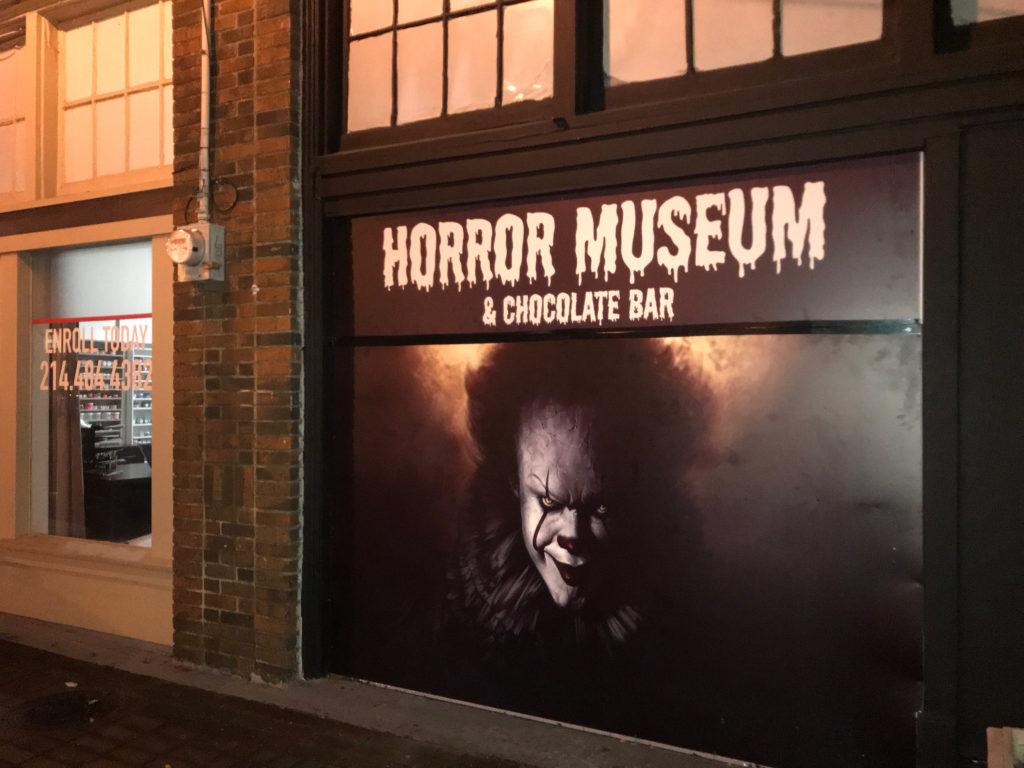 Trick or Trick
Ali Sheikh, the owner of the Horror Museum and Chocolate Bar, said he would keep his museum open but will not issue refunds to any ticket holders, according to an Oct. 1 Dallas Observer story.
Some costumers did not even attend and still could not get refunds.
Brittany Reynolds, who planned to visit the museum before it was closed, said she bought tickets, but decided against going when she saw the negative online reviews for the museum and the underwhelming walk-through video the museum posted the night before the day she planned to visit.
"I have reached out several times to Ticketleap and the museum via Facebook and haven't heard back," she said.
Cesar Steven Estrada also planned to attend the museum, but said, "I saw the horrible reviews online flooding the museum's event page [and] I did not even want to bother wasting my time, which was a bummer since my fiancée and a couple of friends had bought our tickets weeks prior."
Sheikh promised an anger room where patrons could smash plates and other objects safely, according to the Observer.
He said the museum was going to have a large collection of historical occult and horror movie artifacts, as well as the much-anticipated Chocolate Bar. None of that was true.
broken promises
According to many costumers, the museum was nothing but a single room filled with cheap animatronics that did not move much and made little to no sounds. There were also adult-sized mannequins dressed to look like horror movie characters such as Jason Voorhees from the "Friday the 13th" movies, Leatherface from "The Texas Chainsaw Massacre," and Chucky from the movie of the same name.
The latter was apparently much taller than the doll-sized movie character, and the so-called artifacts and occult items looked like they were purchased from a thrift store or a garage sale. Jennifer Pennebaker, a museum attendee, said, "The claim [the museum houses] the largest collection of haunted artifacts is laughable."
"It really was just props you can buy at any Halloween prop store with some other decorations," Pennebaker said.
She said there was no anger room and that everything advertised was a lie.
Sheikh could not be reached for comment. However, according to the Dallas Observer, Sheikh said, "I've put a lot of hard work into this place, and I tried my best to make this a place that would put a smile on people's faces, maybe their expectations were too high and they thought a real ghost was going to come out and chase them."
According to the Observer, Sheikh said questions about the authenticity and quality of the artifacts and exhibits are irrelevant.