Alumnus knocks out UFC debut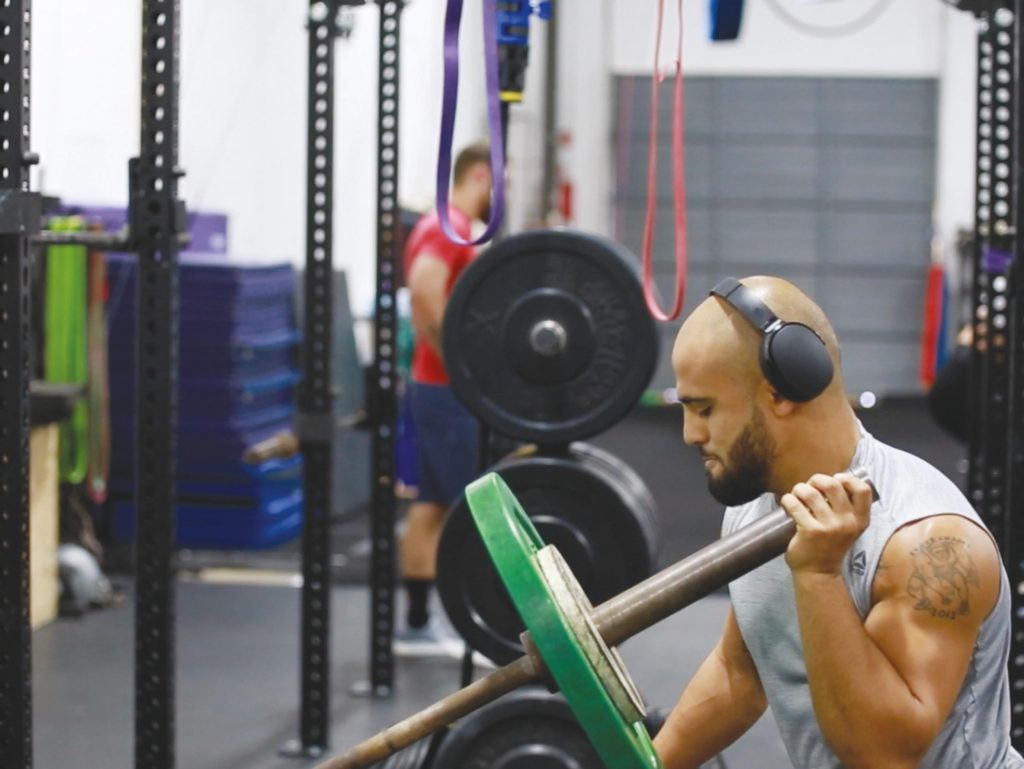 By Ivan Avila
Staff Writer
Sweat dripped from Miles "Chapo" Johns' body while he battled the pain from his swollen ear. He just went three rounds in a 135-pound face-off with Canadian fighter Cole Smith. Johns took elbows, punches and kicks to the head during his Ultimate Fighting Championship debut against Smith Sept. 14.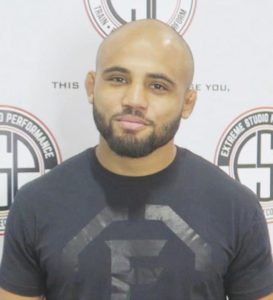 Johns and Smith waged war for control of the octagon. But at the end of the bout, the referee raised Johns' hand in the air and named him the winner by split decision. Smith threw his hands down in disappointment as a Vancouver crowd cheered his opponent's name.
Johns is a mixed martial artist for the UFC. His current professional record is 10-0. Counting his amateur career, the former Brookhaven College student is on a 13-fight win streak.
However, Johns was not always in the fighting game. Born March 30, 1994 in Newton, Kansas, Johns was part of a family of six. As a child, he acquired a passion for wrestling from his grandfather, who was a wrestler. Growing up, Johns said he enjoyed one-on-one combat. He played various sports, but it was obvious wrestling was a staple for Johns, he said.
School was very important to his parents, he said. They always made sure everyone in the house made good grades.
A year after his high school graduation in 2012, Johns wrestled at Newman University. He sustained an injury that caused him to lose motivation. He gave up on the sport.
Sometime after, a friend of his suggested he test his skills in an amateur fight with only a month's notice. He took the fight.
Johns said he knew MMA incorporated grappling and striking so he studied the sport as much as he could. All he could do was observe and learn.
When the day came, Johns said stepping into the ring was surreal, but it was what he signed up for. After knocking out his first opponent in 13 seconds, Johns was hooked on MMA.
Johns moved to Dallas and began training at Fortis MMA, a local martial arts gym. His peers in the business could see how serious Johns' ambition was. Strength and conditioning coach Michael Scaccia said: "He's just a beast in the gym. He's come a long way since we started." A year into training in Dallas, Johns took his first professional fight and won.
In the MMA scene, Johns is known as Chapo, a nickname referring to his short stature. The name originated during his childhood and followed him into the octagon, he said. Steven Peterson, Johns' training partner and UFC fighter said: "I had some things I could teach him. Jiu jitsu and a little bit of striking with some kicks, then he had really tough, gritty and grindy wrestling so we were great partners for each other." Johns said his variety of fighting styles helps him in the octagon.
During his third consecutive win in his professional career, Johns attended Brookhaven and took classes in the nursing program. Although he was denied the first time he applied to the program, Johns told himself: "We'll do more classes. We'll go
back."
Later, he was accepted into the nursing program. At this time, Johns earned five wins. During Johns' first attempt to complete the nursing program, he said he found it difficult to balance his life as a fighter and a student.
Ultimately, he failed. Johns said: "Part of me wanted to be like, 'This is a sign that you should just be fighting. You shouldn't be doing this.' But I knew that this was an excuse and I am capable of doing it." Invigorated by his motivation to succeed, Johns worked hard and focused on his schoolwork. Meanwhile, he won two more fights and earned the Legacy Fighting Alliance Bantamweight world title.
By December 2018, Johns graduated from Brookhaven after completing the nursing program. He became a registered nurse and worked to balance his early success in MMA, his children and a Goldendoodle breeding business.
His Goldendoodle business is something he is teased for because he said the stigma for fighters does not include a love for puppies. Johns and his wife, Hannah Miller, raise and train puppies and sell them. Johns wants to work his way up the ladder and become a UFC champion. While looking for longevity in the sport, he hopes to still entertain the fans. Although there is much work to be done, Johns hopes to one day fight the current champion in his weight class, Henry Cejudo. Johns wants to pursue a bachelor's degree in nursing and said he hopes to one day become a certified registered nurse anesthetist. Johns has an incredible respect for nursing, he said, because his mother and wife are both in the profession. "It's a fun balance," Johns said. "They both require patience, peristence and hard work while being on the opposite sides of the spectrum."
If he could tell his former self anything, he said, it would be not to give up. Johns said: "No matter what you do, keep your mind bulletproof. Things are gonna happen in life [and] obstacles are gonna get in your way. But if you keep your mind bulletproof and you don't let anything penetrate it and stop you from your path, you'll get there no matter how long it takes. Put in the work and have fun."