Storm ravages D-FW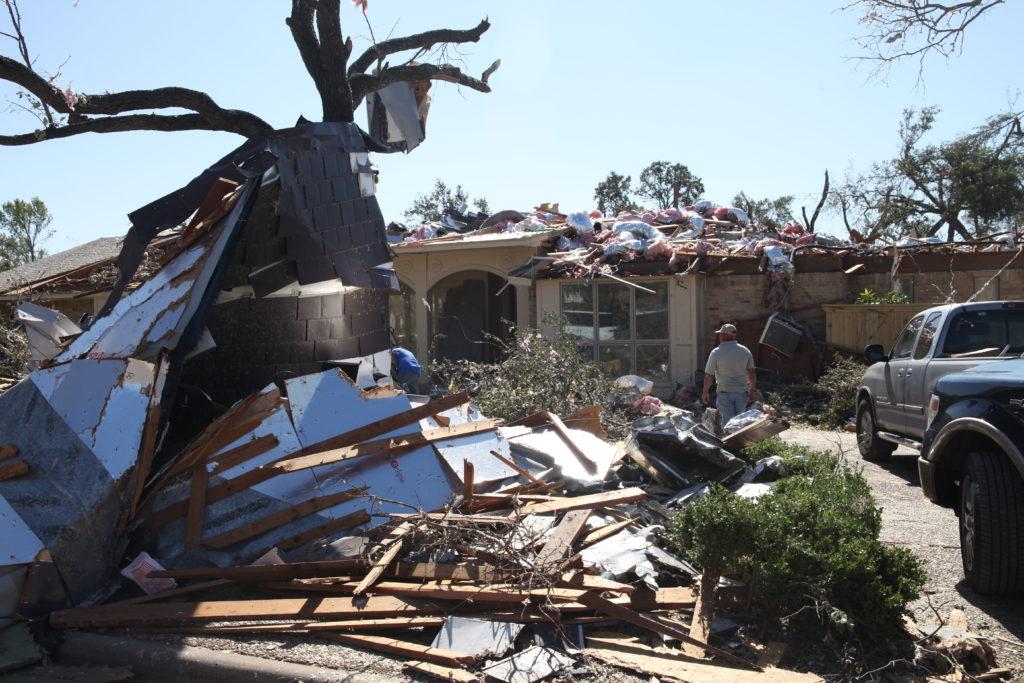 By Malen Blackmon
Managing/Sports Editor
October 20 was a night of chaos and terror as at least nine tornadoes swirled through North Texas, tearing apart homes and businesses leaving behind an estimated $2 billion in damages, according to CNN.
There were no recorded deaths or serious injuries, according to CBS. But thousands of Texans were left without a home or power after an EF-3 tornado spun its way through Dallas. One of the tornados swept through Preston Hollow, a neighborhood less than six miles from Brookhaven.
Former Brookhaven student Nick Bostick said he had just gotten home from the State Fair of Texas as the tornado passed Marsh Lane and Walnut Hill Lane. "The tornado just barely missed my house," Bostick said. "It was close enough to see from our windows [and it] hit my gym, my therapist's home office and three different schools I went to."
Preston Hollow resembled a map in "Call of Duty," that depicts a suburban neighborhood ravaged by warfare. Less than five miles from Brookhaven, Thomas Jefferson High School was ripped apart by the storm as well.
"The aftermath was devasting," Bostick said. "Trees and powerlines lined the streets in the neighborhood and it was pitch black."
Dallas Mayor Eric Johnson said at a news conference, the storm went across a densely populated part of the city. "I think we should consider ourselves very fortunate that we did not lose any lives, no fatalities and no serious injuries in last night's storm," Johnson said, according to CNN.
Aaron Thomas, visual communication adjunct faculty, was just one of the current Brookhaveans affected by the tornados. He said he was at home watching TV and relaxing while his daughter was in her room watching the weather reports on her cell phone.
"The sirens had begun but it's typically not a motivator just because they go off when [threats] get close," Thomas said. "My daughter got a little nervous and [advised the family] to take cover."
Shortly after she came out of her room and they shut the door on the bathroom they heard a loud boom. "It was a limb or some type of projectile that came through her bedroom window and broke the glass. Shards everywhere," Thomas said.
In an Oct. 25 districtwide email, May said the district has created a fund within the DCCCD Foundation that will help employees who have been affected by the tornadoes.
"While none of our campuses were damaged by the storms, we are hurting for those in our community who were directly impacted, especially our DCCCD students and employees," May said. "Our college communities have mobilized to provide a variety of resources to students and employees, such as food, mental health counseling, employment assistance, learning materials and clothing.