BHC crush Mountain View Lions' pride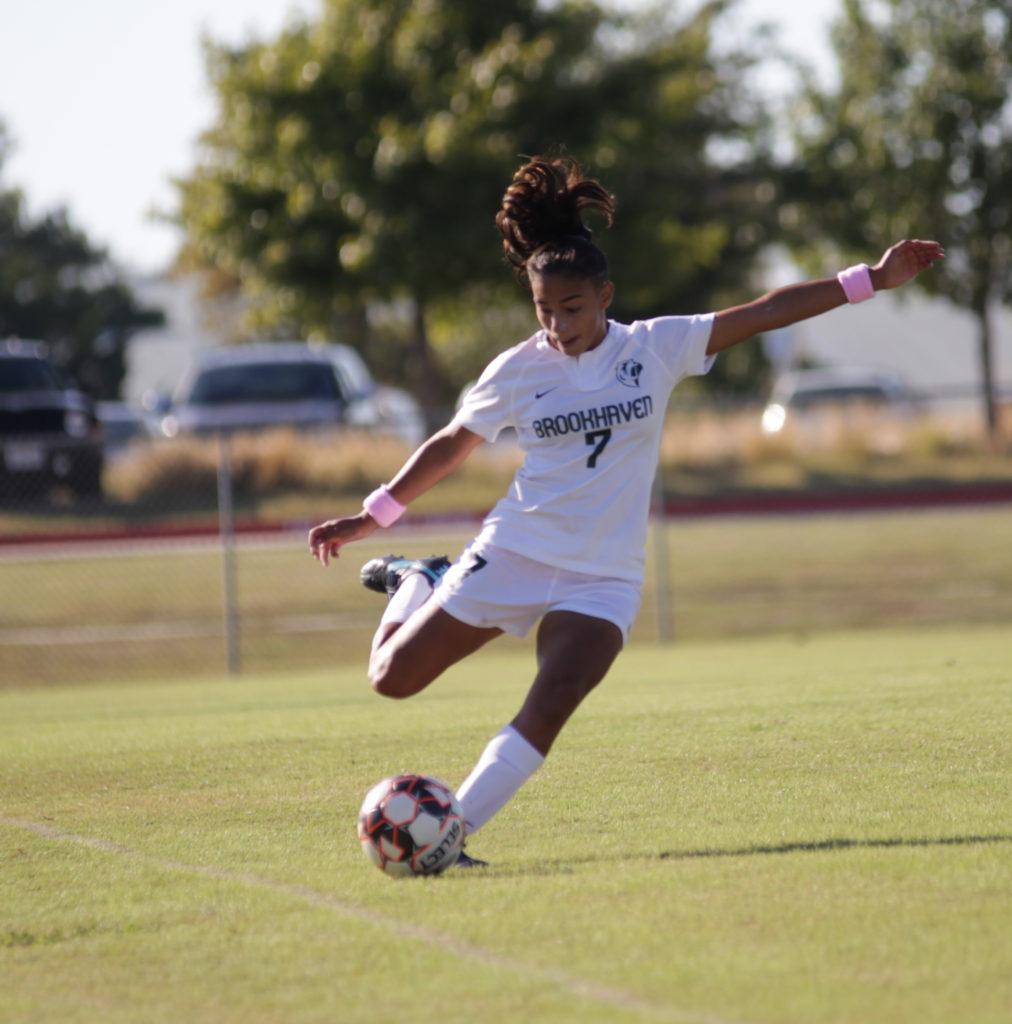 The Lady Bears beat a district rival to move on to to the NJCAA Region V Championship game.
By Malen Blackmon
Managing/Sports Editor
The Brookhaven College Lady Bears soccer team mauled the Mountain View College Lions 6-1 Oct. 26 on their way to the NJCAA Region V Championship.
Mountain View had awarded Brookhaven with the only blemish on their perfect record when they tied 0-0 in their first match up earlier in the season.
The game was a one-sided affair that started in the first three minutes of the match. Brookhaven midfielder Reagan Eichel curved a shot from right to left about 30 yards out.
"It was intense for us," Lady Bears assistant coach Robert Williams said. "We knew it was going to be tough against Mountain View. We tied them 0-0 the first time, beat them 3-0 the second time but this is the semi-finals. Form and everything goes out the window in big games, but the girls were intense and they were up for it."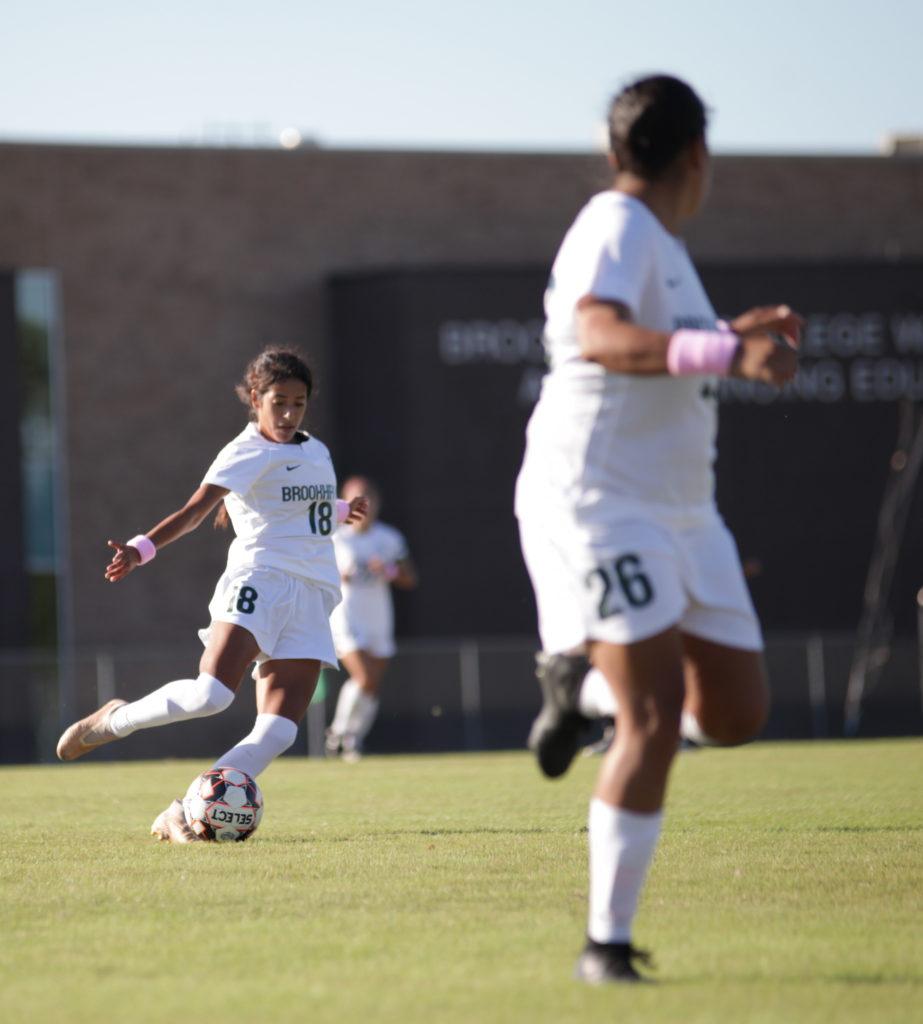 It was a beautiful shot that got the Lady Bears rolling for the rest of the night.
The second goal for Brookhaven came in the 23rd minute and was awarded to forward Victoria Sifuentes.
She weaved her way through the defense and shot one past Mountain View goalkeeper Alicia Isaac.
Lady Bears midfielder Paige Pak found the net in the last minute of the first half.
She floated one over Isaac's head from about 25 yards out. This was the dagger in the heart for the Lions.
Right when they thought they could go into the half with a chance to come back, all hope was lost for Mountain View after the floater from Pak.
The Lady Bears came out just as aggressive as they did in the first half and scored within one minute of the second half starting.
Lady Bears midfielder Kyndle Brewer scored after Mountain View defender Wendy Cantu deflected the first shot attempt with her stomach.
As she lay on the ground in the fetal position with the wind knocked out of her, Brewer snuck one past the goalie for Brookhaven's fourth goal of the match.
Lady Bears midfielder Taylor Nelson scored her 13th goal of the season in the 73rd minute of the match.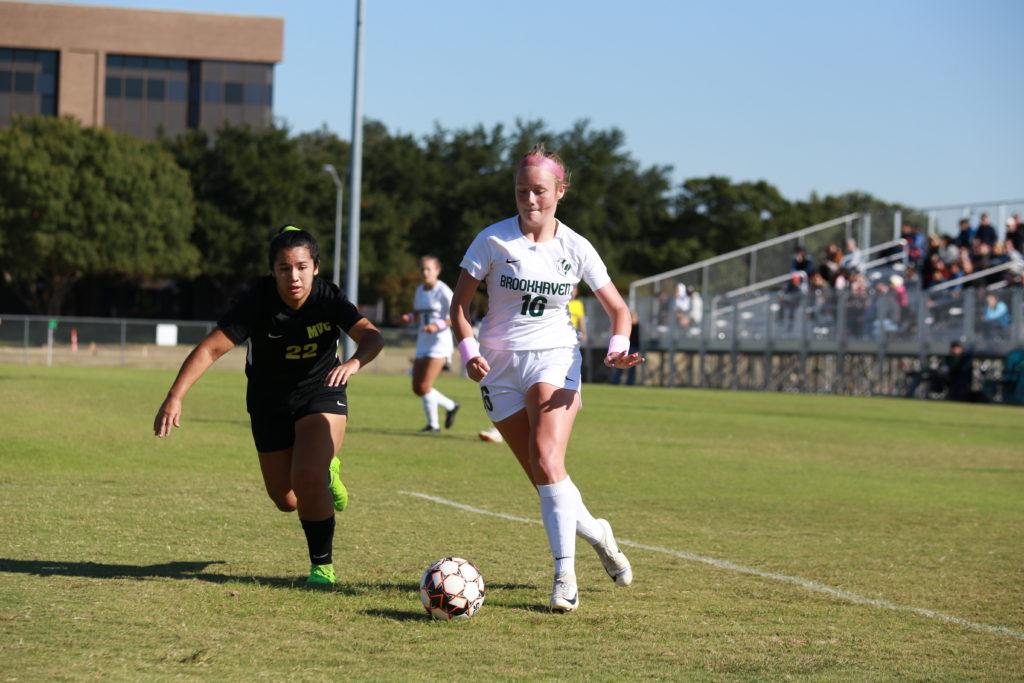 Pak found the net again shortly after for the Lady Bears' sixth and final goal.