Vaping questions linger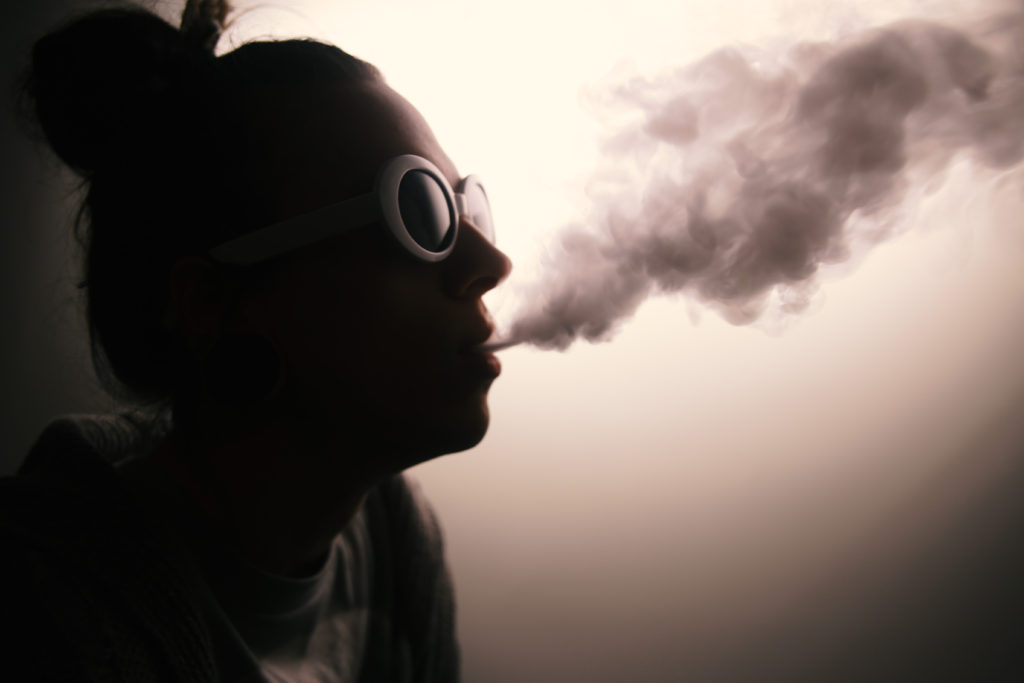 Part two of a three-part series on vaping
By Ivan Avila
Staff Writer
Over 2,000 people have been affected by vaping-related illnesses in the U.S., according to the Centers for Disease Control and Prevention. Of the 50 states, only Alaska has not been affected, according to KTUU, an NBC affiliated TV station. The number of vaping related illnesses has risen to 222 cases, including one person who died of such an illness, according to texmed.org.
First introduced in the U.S. in 2006 in the form of e-cigarettes, vaping was considered a safer alternative to smoking, according to The Consumer Advocates for Smoke-free Alternatives Association's website. Unlike smoking, for which regulations such as age limits were already in place in order to contain sales and usage, vaping products did not immediately have the same restrictions.
The early evidence suggests vaping is a healthier alternative to cigarettes, according to The Washington Post. "That misconception about it being healthy is something that does need to be addressed," Dawn Ash, Brookhaven College nutrition professor, said. Unfortunately, Ash said, not enough literature has been published concerning vaping and its long-term health effects since ongoing research has not been solidified.
Despite, and because, this research is incomplete, governments are beginning to regulate vaping. On Aug. 8, 2016, the Food and Drug Administration set an age restriction on vaping, making it illegal for people under 18 to vape, according to the FDA's website. But the restrictions did not protect everyone. During the first week of July, Wisconsin witnessed the first two vaping-related illnesses affecting two teenage boys. On Aug. 23, just a month after the first case, the first death due to vaping occurred, according to The Washington Post.
Brookhaven nurse Mildred Kelley said, "It's new, so we never know exactly how it is going to affect us physically."
As the number of vaping illnesses and deaths rises, the CDC has vigorously researched the possible causes of these cases. After investigating 29 samples from patients in 10 states, the CDC has pinpointed vitamin E acetate as the likely cause of some of the deaths, according to fox2now.com. It might sound like a harmless vitamin – it is even found naturally in food such as vegetable oil, almonds and eggs. It can also be found in household products such as lotion and body wash. Vitamin E acetate can be deadly if inhaled.
Because the lungs cannot easily process fatty substances such as vitamin E acetate, the substance builds up and causes respiratory issues.
The FDA found the vitamin E acetate primarily in tetrahydrocannabinol, or THC, vaping cartridges. THC was found in most of the FDA's samples, according to its website. Some cannabis companies added the vitamin E acetate to their THC cartridges, but it would only account for 20% of the mixture, according to Rolling Stone magazine. However, black market producers of THC vape cartridges have brought that percentage to half or more of the mixture.
More studies will be conducted to make sure vitamin E acetate is the culprit. However, this was one of the first breakthroughs in the search for the cause of the vaping crisis.