New president leads Brookhaven College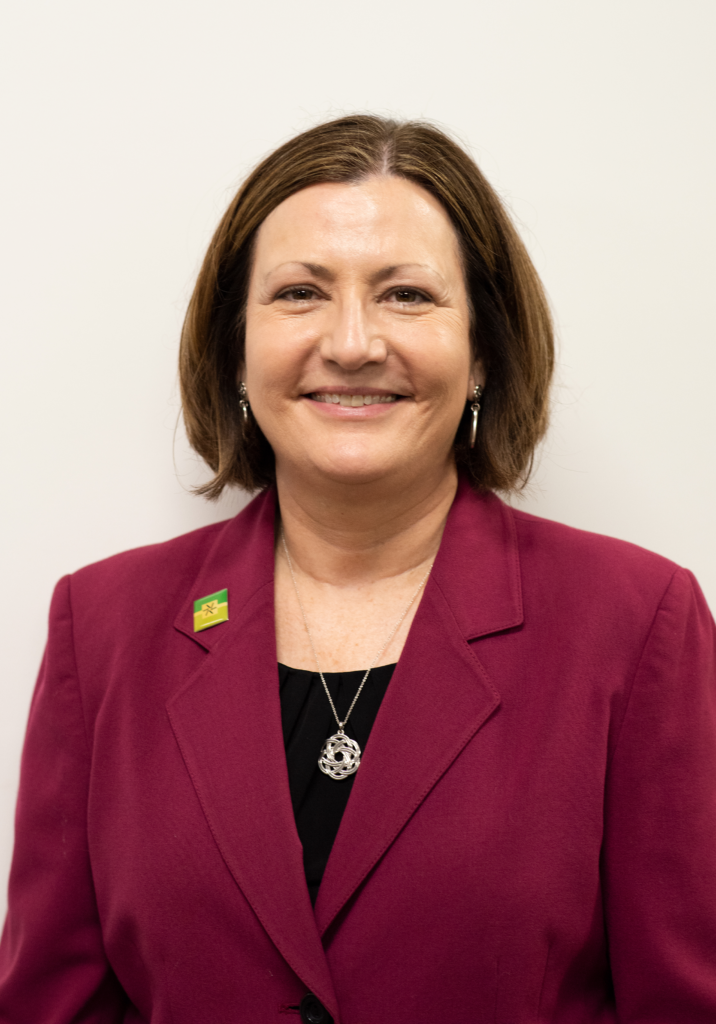 By Jacob Vaughn
Editor-in-Chief
Dr. Linda Braddy stood outside in the cold at Brookhaven College, handing out food to students, staff and faculty with the North Texas Food Bank Nov. 12. She took on her new role as Brookhaven's president Nov. 4. Braddy is the college's eighth president.
Braddy's long career in academia, since her first college campus position at East Central University in Oklahoma, has all been for the students, she said. "Every career move I have made, I've always considered it through the lens of, 'How many students can I impact?'" Braddy said.
In an Oct. 2 districtwide email, Brookhaven's then-interim president Justin Lonon said, "[Linda Braddy] will be a great addition to lead and support Brookhaven as we continue to build upon our successes in serving our students, industries and communities."
Before Brookhaven
Braddy comes to Brookhaven from Tarrant County College's Northeast Campus, where she most recently served as the vice president for academic affairs. There she supervised 250 employees and an annual budget of $23.7 million.
As the V.P. for academic affairs, Braddy would also act as chief administrative officer in the college president's absence. This was Braddy's third position at TCC. Years before, in 2009, she was hired as the college's health and sciences dean. Two years later, she became the dean of mathematics and natural sciences before heading to Washington, D.C., to work for a nonprofit organization.
First Generation
Throughout her schooling, Braddy said, she was always one of the smart kids. When the time came to start applying for colleges, Braddy's friends began receiving scholarships. One of her friends got a scholarship to go to Massachusetts Institute of Technology, and another got a scholarship to attend a college in Oklahoma City. "So, I'm thinking, 'Well, I'll be getting those [scholarships]. I'm as smart as they are,'" she said. But she did not receive one.
Being a first generation college student, she said, she did not find out until much later that she had to apply to get a scholarship. "Nobody told me I needed to apply for scholarships," she said. Her friends' parents were helping them apply, but her parents did not go to college, so they did not know how to help.
Braddy said her dad has a second grade education and her mom did not go farther than middle school. Eventually, she was pointed in the right direction and was able to receive financial aid to help her pay for school.
She attended East Central, where she earned a Bachelor of Science in mathematics. On day one, she said, she showed up to East Central wanting to become a nurse. She made it halfway through the semester before she decided to change her major to accounting, but that was not a good fit for her either.
She married as a sophomore in college. She told her husband Tommy she did not know what she wanted to major in. Tommy said she should major in her favorite subject, which was math.
In an undergraduate class, she was in a study group with a friend named Vanessa. In the study group, each member would take turns explaining the different math problems they were solving. "Every time [Vanessa] had a question about a problem she'd tap me and say, 'You go explain it, because you explain it very well,'" Braddy said.
Vanessa insisted that Braddy should be a teacher. "I decided I wanted to be a math professor at that point," Braddy said. She took an introductory class for students who were interested in teaching high school students, but it was not for her. "I did my observation at a local high school and thought, 'Yeah, I don't want to do this,'" she said. "I was thinking more of the intellectual aspect of it, not the classroom management aspect of it, and the class I was in, the kids were pretty rowdy."
After she graduated from East Central, she had children and stayed home with them until they began attending school. Once her children were in school, she enrolled at The University of Oklahoma, about a 65-mile trip from her home in Ada, Oklahoma.
Braddy made the long commute to O.U. for six years, but in the end, she graduated with a doctorate in mathematics in 2000. She began working at East Central as a math professor, but early on, she said, she was interested in working as an administrator, such as a department chair. "I realized I can affect the students in my classes and their experiences, but if I were a department chair, I might be able to influence other people to use active learning [strategies]," she said.
Leaving the classroom
She was hesitant to leave teaching, she said. But as Brookhaven's president, she said administrators still teach, but have different students. When she became the chair of the mathematics department, Braddy said, she could influence her colleagues to teach more interactively. During her time as the department chair, Braddy secured $4.3 million in external funding for departmental scholarships, research and educational initiatives and supervised eight full-time faculty members, five adjuncts and 10 student workers.
Braddy left the position in 2009 to take over as dean of the health and natural sciences department at TCC's South campus. Just two years into the job, Braddy changed titles, becoming the campus's mathematics and natural sciences dean.
In 2012, Braddy took a job in Washington, D.C., as deputy executive director of the Mathematical Association of America, a nonprofit organization focuses on mathematics accessible at the undergraduate level. Braddy said the position in D.C. was a dream job.
During her time in D.C., Braddy said, she could potentially influence every math student in the country. But Braddy said she felt she could influence even more students at TCC.
In 2016, she came back to Texas to serve as V.P. of academic affairs at TCC's Northeast campus.
Becoming a Bear
A little over three years later, Braddy stood in front of Brookhaven students, staff and faculty during a forum for college presidential candidates Sept. 11. She was among three other candidates participating in the forums that week. Later that month, DCCCD Chancellor Joe May announced that Braddy was his pick.
May recommended Braddy for the position to the DCCCD board of trustees at its Oct. 1 regular meeting.
Throughout her career, Braddy said, she always thought her motivation came from her passion for higher education. She said that recently, however, she realized her motivation comes from her passion for social justice.
She said that while Brookhaven is not in the business of ending hunger and poverty, she feels she can make an impact on these issues by helping people receive higher education.