Eight outdoor murals to visit in Dallas
Several Dallas museums have decided to remain closed despite being on the list of non-essential businesses the state has permitted to reopen. But while some of the city's museums may be closed, art buffs can still get their fix by visiting the selection of outdoor murals located in and around Dallas. Here are some of The Courier's picks from Dallas.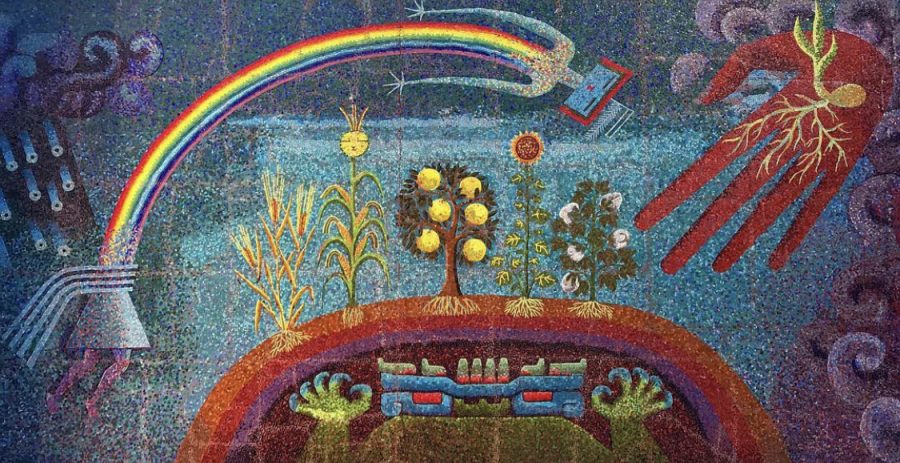 1. "Genesis: Gift of Life," by Miguel Covarrubias 
Location: 1717 N Harwood St 
One of the city's more notable murals, "Genesis: Gift of Life," was conceived by Mexican artist Miguel Covarrubias and unveiled in 1954. The mural originally made its début on the side of a building in Dallas before being permanently relocated to a spot outside the western entrance of the Dallas Museum of Art, across the service road from Klyde Warren Park. The 60-foot mosaic uses thousands of ceramic tiles to tell a tale of four gods from Mexican folklore.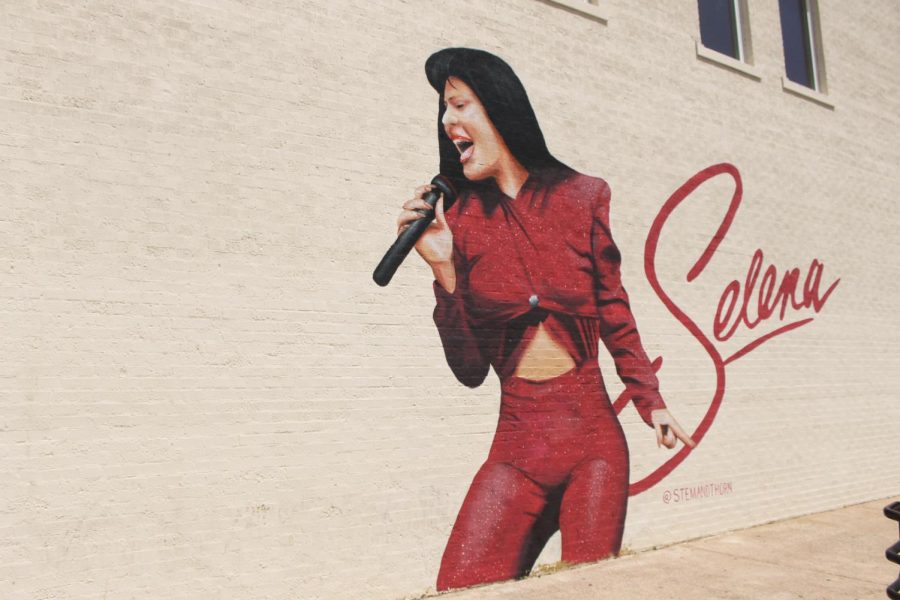 2. "Selena," by Jeremy Biggers
Location: 306 S Bishop Ave
Fans of the Tejano music superstar should not pass up an opportunity to visit this spot. The vibrant two-story mural, located in the Bishop Arts District, was unveiled in May 2018 and has become a popular photo destination among fans. Jeremy Biggers, the Dallas artist behind the mural, told WFAA he painted the mural as an homage to Selena and her connection to the people of North Oak Cliff. In 1987, the late singer filmed the music video for her song "Tu No Sabes" at Martin Weiss Park, just four miles east of the mural.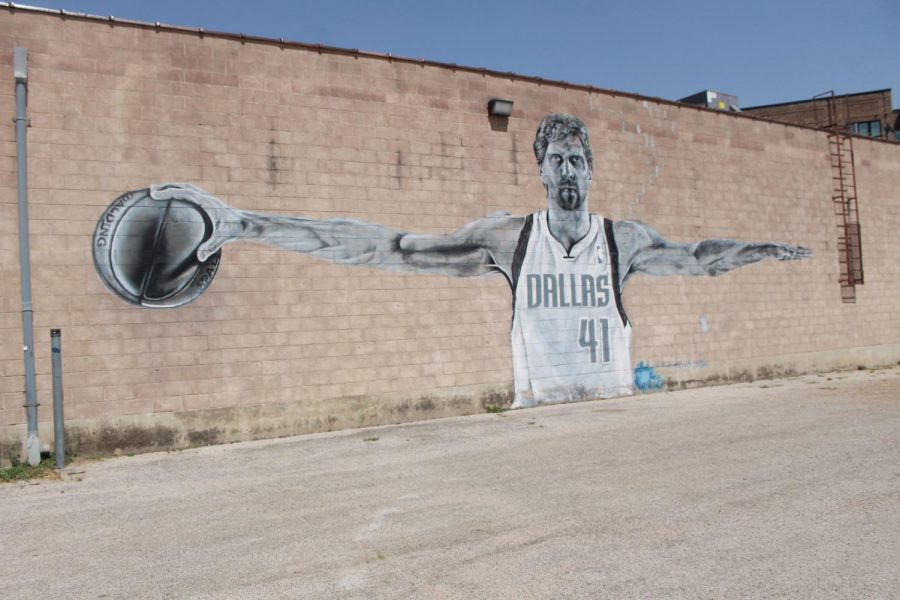 3. "Dirk Nowitzki," by Josh Mittag 
Location: 2934 Taylor St.
At 19 feet high and 53 feet wide, this painting of a stony-faced Dirk Nowitzki with his arms spread wide, as if challenging his rivals on the court, is a must see for die-hard Dallas Mavericks fans. Nowitzki helped carry the Mavericks to their historic 2011 NBA finals win. In 2019 Nowitzi retired from the league after playing for the team for 23 years. Josh Mittag, the artist behind the mural, said it was his first permanent public mural, according to D Magazine. "That's why it's such a big deal to me, to put something up that will actually stay there," Mittag said.
4. "Tiger King," by Exploredinary, Daniel Driensky, Sarah Reyes, Lesli Marshall, Chad Puchalski and Zarina Karapetyan.
Location: Cole St & N Riverfront Blvd
Viewers of  Netflix's hit docudrama "Tiger King: Murder, Mayhem and Madness" may love this color-splashed mural featuring the show's breakout star Joe Exotic. The mural, located in the Dallas design district, copies a now-famous photo of Exotic with one of his tigers. The series, which follows the world of exotic animal collecting and showmanship, garnered 64 million household views in its first month according to Variety.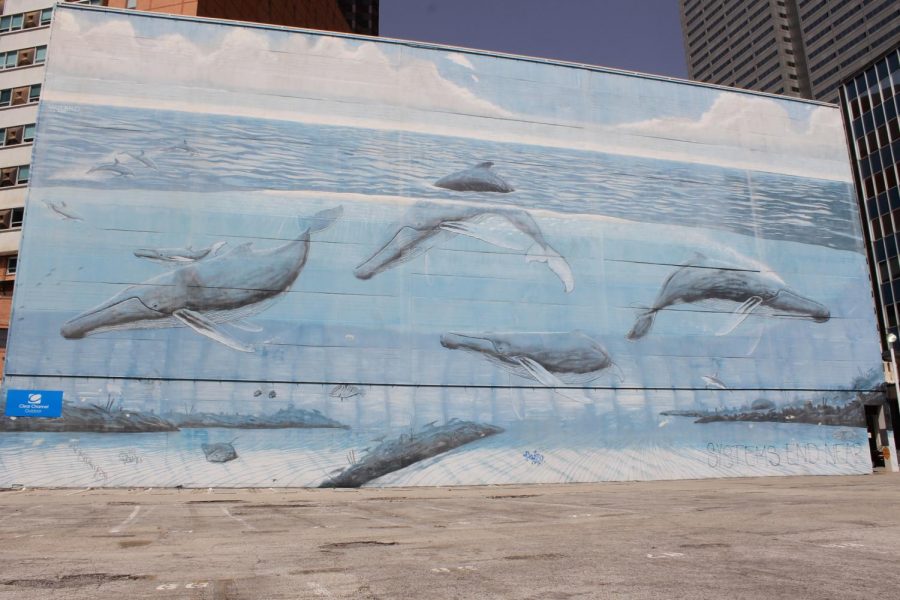 5. "Whaling Wall," by Robert Wyland
Location: 505 N. Akard St
Robert Wyland's marine life mural "Whaling Wall" was originally unveiled in 1999 as part of a series of similar murals done across the country. After being covered up by various  advertisements since 2005, the mural made its return this April. After its resurgence, Wyland wrote an Instagram post encouraging people to protect public art in Dallas. "This is good news for the people of Dallas and I hope everyone there will voice their opinions to the mayor and city council to protect all public art in Dallas," the artist wrote.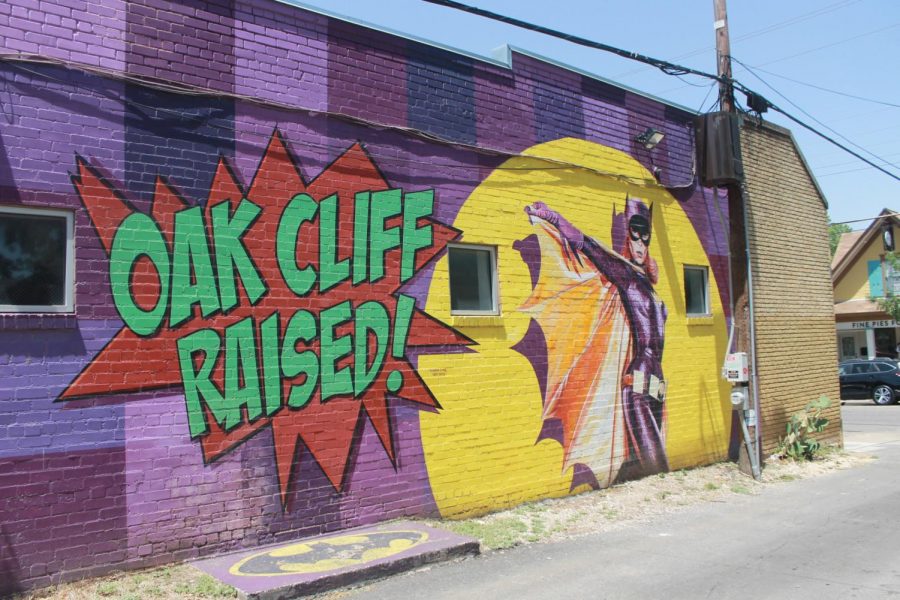 6. "Batgirl," by Steve Hunter
Location: 313 N Bishop Ave
This purple and yellow comic book-themed mural in the Bishop Arts District shows onetime Oak Cliff resident Yvonne Craig in her most notable role, as Batgirl in the third season of 1960s television series "Batman." Steve Hunter, the artist behind the mural, runs an Instagram page for it, so don't forget to tag the account if you post photos from your visit.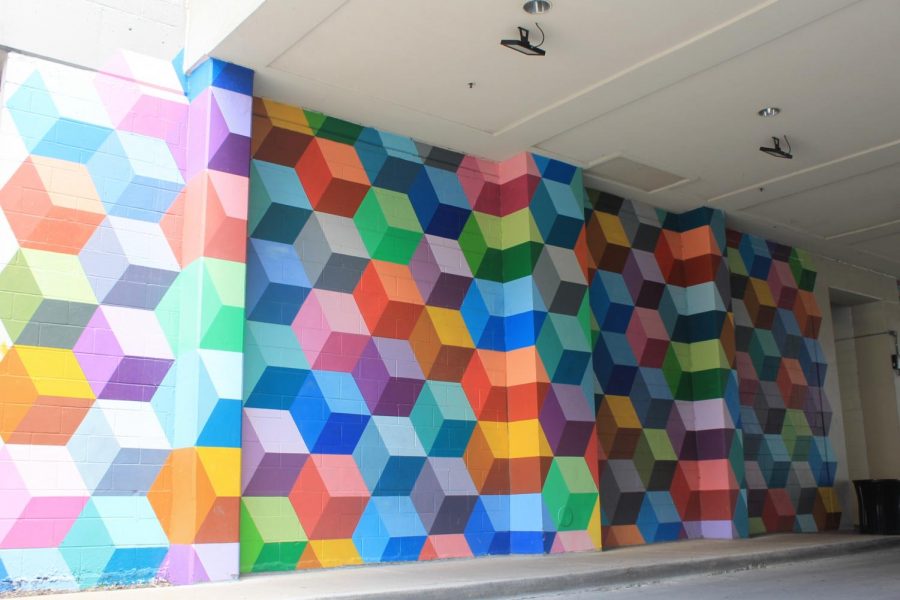 7. "Super Deluxe," by Ricardo Paniagua
Location: 3699 McKinney Ave
Tucked under a parking garage in Uptown's West Village neighborhood, this colorful mural made up of a rainbow of diamond shapes is hard to miss despite its out-of-the-way location. Ricardo Panique, the artist behind the mural, is known for his contemporary art pieces featuring bright colors and geometric abstractions.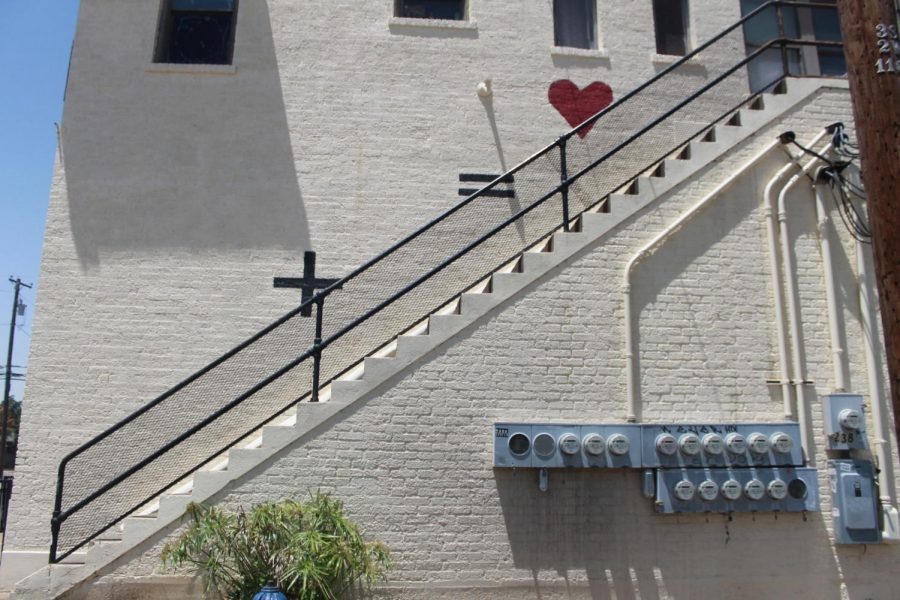 8. "Love Equation," by Daniel Garcia, Mario Garcia, & Janet Aguirre
Location: 504 N Madison Ave
The "Love Equation" mural in the Bishop Arts District has become a popular photo spot for couples and families. The mural, on the corner of Davis Street and Madison Avenue, is painted just above a staircase, making it easy to stop and pose for the perfect photo.