Voting trends tilt in Texas election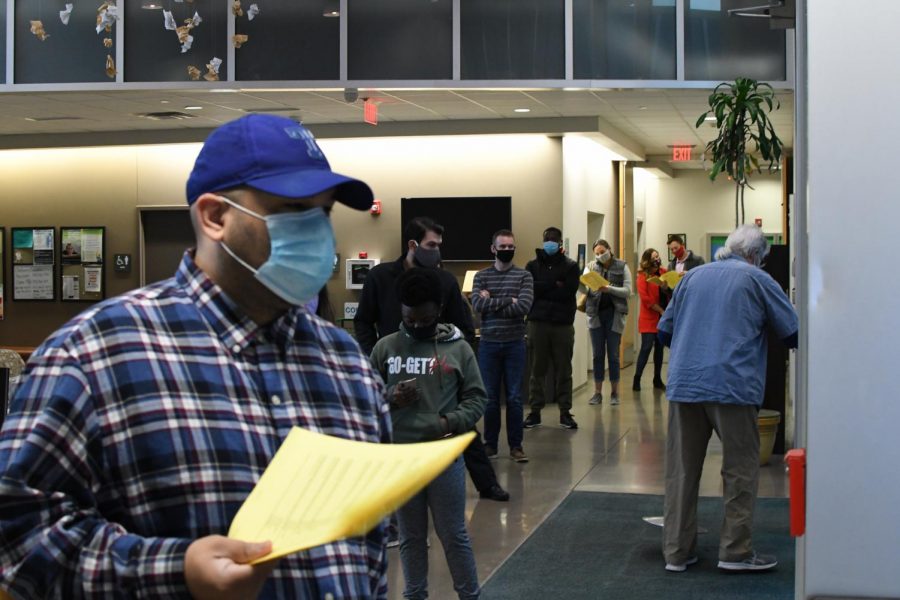 Jesus Gomez, Contributing Writer
January 12, 2021
Texas has voted red in the general elections for the last 10 years. According to the Texas Secretary of State website, state voters have elected mostly Republicans to the U.S. Senate and voted for the Republican candidate for president. 
However, in local elections, the Democratic Party does fine. Cal Jillson, a political science professor at Southern Methodist University, said. "In the valley, in particular, there were lots of Hispanic voters that voted Trump and then voted local Democrats," he said. This is known as split ticket voting.
In the 2016 general election, the state had a voter turnout of 66% out of almost 17 million registered voters, according to the Texas Secretary of State website.
Jillson said the Democratic Party hoped a higher voter turnout would work out in their favor. "That Republicans thrived on low turnout in elections, that proved not to be true," he said. 
Straight ticket voting, which was eliminated in 2017, according to The Texas Tribune, may have contributed toward this. Split voters made decisions based on local elections which kept both parties competitive in the state. 
David Griggs, a government criminal justice adjunct at Dallas College Brookhaven Campus, said whether the elimination of straight ticket voting hurt the Democrats depends on who you ask. "[It] certainly didn't help the Democrats because they weren't able to capitalize on their dream of taking over the Texas House with a majority," he said.
 DALLAS AND TARRANT COUNTY
Griggs said the voting trends in Dallas County have changed in the last 14 years. Since 2006, Democrats won many local elections and over the years the percentage has been trending upward. Griggs said, "Now Democrats are getting about 65% of the votes for most candidates." 
Likewise, Tarrant County has also started to shift voting trends toward the Democratic Party. Griggs said: "Joe Biden carried that county for the first time that a Democrat had done so. I mean, it's been a long time since any Democrat was able to carry Tarrant County."
The change in trends is a mixture of growth in the Hispanic population, which has been on the rise since 1970, and the migration that happened from other states such as California, Illinois and New York, Jillson said. This has caused Denton and Collin counties to become purple and more competitive because people who migrated from other states and into the suburbs are more likely to be Democrats than Republicans. 
Then there is the Hispanic population, "If Hispanic turnout increases, that will be good for the Democrats, because Hispanics tend to vote about 2-1 Democrat," Jillson said.
 OUTSIDE NORTH TEXAS
Griggs said outside of the cities, in the rural areas and in the south, Texas is still a Republican stronghold, but each year Democrats take a step closer to turning the state blue. The influence of Hispanic voters is growing, and whichever party can get those voters is going to do well.
Griggs said while statewide Hispanics voted more for Democrats, Republicans have begun to target Hispanic voters with phone calls to garner support.
Jillson said part of the effort came up short because "Republicans worked their get-out-to-vote effort, harder than Democrats did." 
 POLITICAL ACTION ORGANIZATION
The Sunrise Movement is a general election impact group that works to stop climate change through the election of politicians who believe in stopping the growth of burning fossil fuel, according to sunrisemovement.org.
"In the final week before the election, Sunrise's coordinated campaign partnered with the Texas Democratic Party to go all-in to flip Texas," according to the organization's website. The organization worked with Julian Castro, former presidential candidate, and Alexandria Ocasio-Cortez, New York representative, to make over 100,000 calls to voters in South Texas, where turnout is historically low.