Dallas music scene returns to stage after forced hiatus
Live performances were drastically reduced for the past year due to COVID-19 regulations and mandates. But with the release of the vaccine, social distancing and effective disinfecting protocols, music venues are filling their calendars with live shows.
Gov. Greg Abbott announced at the beginning of March that effective Mar. 10  all Texas businesses were allowed to reopen their doors, welcome guests at full capacity and no longer require masks, according to Executive Order GA-34.
Though facemasks and social distancing are not required, these protocols are recommended by local venues such as Billy Bob's, a popular country dance hall. According to a press release, Billy Bob's will continue to check temperatures at the door, provide hand sanitizing stations and operate at a limited capacity.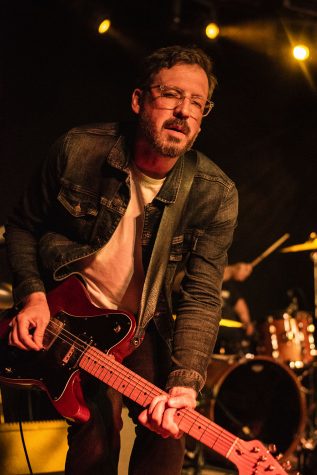 The Dallas Morning News reported local venues are "testing the public's appetite for concerts by hosting them in a variety of formats." The dance club,  It'll Do, is limiting entries to advanced purchase ticket sales. Lava Cantina is requiring attendees to agree to a safety standards form as they enter. The form requires an attendee to confirm they have not been in contact with anyone who tested positive for COVID-19 in the past 15 days. Arlington Music Hall continues to uphold social distancing standards and a limited capacity of 25%.
After what seemed to be a year of involuntary hiatus, many local bands have been encouraged by the steady reopening of venues. These bands have a chance to shake the dust off their gear and once again get out in front of a live audience.
"We didn't play any shows for 14 months," Billy Hale, founding member and guitarist for local band Brave Little Howl, said. "In 2019 we played 48 times. 2020 we played seven times from January to March."
Though the number of shows were reduced, the band was able to remain productive and positive. "We shifted to writing and recording new songs. We released three singles in 2020 and are working on an E.P. and a full length album now," Hale said. "We have seven songs recorded already."
Hale said studio work does not have the same effect on a band as live performances do and Brave Little Howl is attempting to ramp up their playing schedule now."We are very eager to play live shows, live music has always been cathartic for us," Hale said.