Skateboarding boasts benefits
As perspectives change over time some things change and some things don't. The often repeated saying, "The more things change, the more they remain the same."
One of the things that never seems to change, harsh judgment toward skateboarding, from grocery stores to some college campuses.
Brookhaven Campus facilities crew recently installed nearly a dozen permanent no skateboarding signs around the main walkways. The signs were put up because of a previous incident on campus where a skater did a trick and injured themselves.
On campus, it's rare to see students skateboarding along the walkways, weaving in and out of the clutters of Brookhaveans scattered across the paved paths lining every building. Skateboarders normally choose to skate in the evening, lessening their chances of getting caught.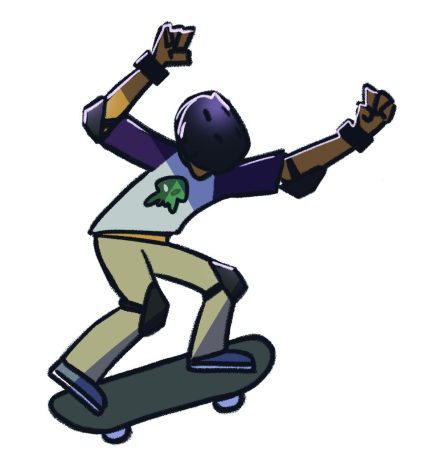 When someone talks about skateboarding, they always go straight to the negative outcomes, but I rarely hear people talk about the positive perks. According to thrillspire.com, some of the positive benefits attributed to skating are that it's an inexpensive sport that offers skaters an increased metabolism, where practice leads to enhanced balance and coordination.
In the 2020 Summer Olympics, skateboarding was added to the official list of sporting events. Even in the skateboarding community the connections you can reach are ludicrous.
Nowadays skaters don't care about the time or place, they just want to land that trick. Skating is an awesome thing to do but it also puts others using the same walkways at risk.
You never know who's going to walk by at any moment. You might bump into someone who had a long rough day. It's better to  maintain a safe distance from others while skating.
I have always loved the skateboarding world from influential professional skaters such as Kareem Campbell, Rob Dyrdek and other skaters I used to geek out over while growing up.
Campbell is a legend in the skateboarding community. He was featured on the classic game series Tonk Hawk Pro Skater, and is one of the reasons why Black kids started skating more. Dyrdek started with his skateboard tapes with shoe company DC then transitioned to starring on MTV with hit TV shows "Rob & Big" and "Ridiculousness."
Tony Hawk, one of the best skaters to date, collaborated with Activision to create a video game in 1999 called, Tony Hawk Pro Skater. The game changed the world's outlook on skateboarding forever. It is a classic from the cult following to enjoyment of sequels such as Tony Hawk Underground. The game inspired a different company to make their own skateboarding classic called Skate by Electronic Arts.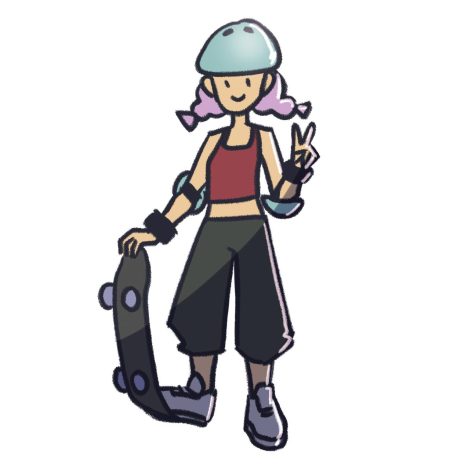 There is so much valuable information and wisdom one can learn from the top skaters, from their experiences with sponsorships to entrepreneurial endeavors. Many skaters make a comfortable living by just selling their skateboards not including other merchandise.
The fashion side of skateboarding is incredible. Nike skateboarding shoes are one of the most prolific sneakers of all sneakerhead collectives.
One popular Nike skateboarding shoe currently resells for $200 compared their $150 original retail price.
This demonstrates the effect the skateboarding community has on a global scale. Over time their impact will be enhanced through the advancement of technology.
The skateboarding community is filled with passionate people and always will be. A lot of times people misconstrue skateboarding as a dangerous activity, but many popular sports are also considered dangerous. There will always be a risk factor involved, it just depends on what it is worth to you.