Hall of Famer champions on Title IX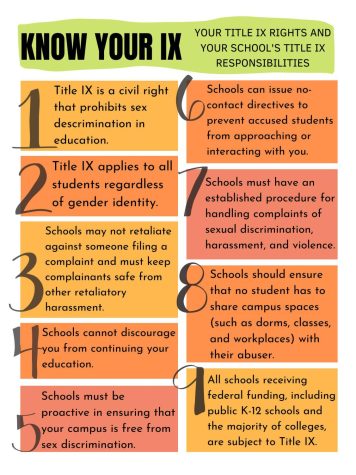 On June 23, 1972, Title IX was signed into law by President Richard Nixon ensuring equal opportunity and prohibiting discrimination in education and athletics based on gender or sexual orientation. This bill was the first major step toward an equal playing field for women in athletics.
By law, there would no longer be any toleration of discrimination toward women participating in school-sponsored sports.
2022 marks the 50th anniversary since its signing. There is still plenty of work to be done for women in sports, but for now we celebrate how this bill revolutionized the game and the lives of millions of women across the country for generations to come. This was the beginning of the women's rights movement of the '70s.
On Aug. 24, Tamika Catchings, WNBA Hall of Famer, visited Dallas College Mountain View Campus to celebrate and discuss the anniversary of Title IX.
Room B149 at Mountain View was filled with students, staff and faculty, and was streamed across Dallas College.
When it was time for Tamika Catchings to speak, she enamored her audience. Her speech held so much power and had many points worth discussing. Her ability to motivate, uplift and engage the audience truly shows the power of what dedication can bring among all her listeners.
Catchings said Title IX had a huge impact in her life, not only through sports but helping evolve with her into the person she wanted to become. Catchings' father, former NBA player Harvey Catchings, was a big reason why she got into basketball.
Through playing in school, Catchings learned to have good games but also bad ones. She learned teamwork, leadership and communication. Catchings said she had a speech impediment and learned confidence through participating in sports.
Before Title IX, female athletes did not get the support they needed from their schools and often had to provide their own uniforms and equipment. Title IX forced school administrators to have sports be more equal for all players. Many colleges offered few or no college sports for women.
Specifically, Title IX requires equality between boys' and girls' teams for things such as facilities, equipment and supplies, publicity, game schedules, practice times and medical services.
That meant if the best time to play basketball is on Friday nights because that is when most parents and fans can come, then the girls' and boys' teams should take turns playing on Friday night. If boys' teams play in a stadium with lights, scoreboards and concession stands, then girls' teams must have the same opportunity, either by sharing those facilities or getting their own.
There is strong correlation between girls and women who participate in sports and those who achieve high levels of success in their careers. It is believed that this is because participation in sports is empowering and can change perceptions and attitudes about women in leadership and decision-making roles.
Title IX and the protections it provides can inspire girls and women to pursue their dreams in sports and all areas of their lives. The numbers of women and girls has risen to over 3 million nationwide. More than 190,000 women are competing in collegiate sports – six times as many in 1972. By 2016, one out of every five women had competed in sports. Before Title IX, it was one out of 27.
Those characteristics that you build through playing sports, they're so valuable later in life. Playing sports helps build that confidence, perseverance, and courage to strive through the world. Title IX is truly a game changer.
Catchings challenged the audience to embrace equality, opportunity and accountability. She said her college coach, Pat Summitt at the University of Tennessee, is one of her greatest role models because Summitt challenged her to use her voice. Summitt taught her to not only be good, but be great.
Today, 75% of boys and 60% of girls participate in high school. When Catchings looked at these statistics, she said the country has come a long way. She thought about women who became doctors, Vice President Kamala Harris and other influential women who benefited from an increased participation in sports.
Catchings said she wants to create opportunities for the playing field to be equal. Her life goal is to create change, equality and a world of more opportunities for all kinds of people. She told the audience to believe in their abilities to create change.