Brookhaveans race to place in field day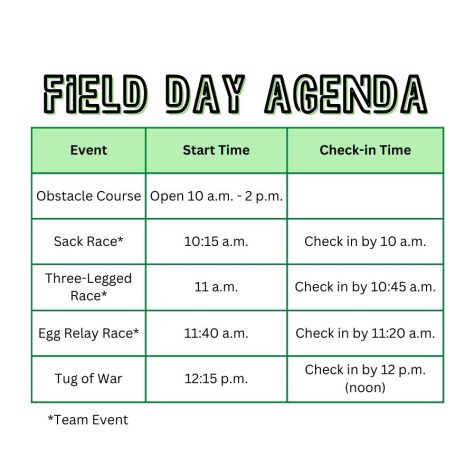 Dallas College began hosting its first Field Day events across its seven campuses. Brookhaven's field day will take place 10 a.m. to 2 p.m., Oct. 26 in Auxiliary Field 2.
In the event of bad weather, Room T206, the campus gymnasium, will be used as a backup location.
According to the Dallas College website, the event's focus is to promote physical activity and help students, staff and faculty build teamwork skills and work together. 
In addition to classic field day games such as hula
hoop, cornhole, sack race, three-legged race and egg relay, participants will be able to enjoy several Fall Fest carnival activities.
Team categories will give students the option to create their own teams of four to compete. Students without a team who want to compete in the team games will be matched with students in search of teammates.
Students looking to participate must sign a registration form, which gives attendees access to choose between a meat or vegetarian-based option for food and an option to order a shirt for the event.
In addition to the registration form, participants must sign a liability waiver and medical information release form before they partake in activities. Minors must have signatures from their parents or guardian to participate.