Brookhaven president leaves Dallas College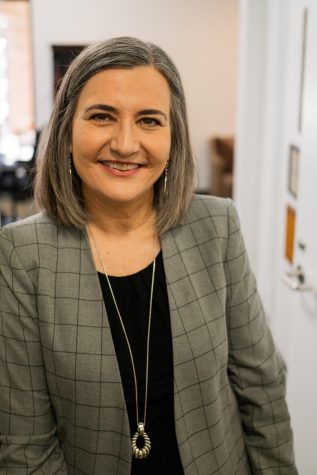 With cardboard boxes piled up in her office, Linda Braddy prepared to pack her belongings before she ended her time as Brookhaven Campus president. Braddy will lead the American Red Cross, North Texas Region as their new CEO starting Feb. 27.
Before her time at Dallas College, Braddy served Tarrant County College's Northeast Campus as vice president for academic affairs. She also worked as chair and faculty member at East Central University in Oklahoma for 13 years.
Her career at Brookhaven began in November 2019. During her time as president, Braddy said she enjoyed getting to know students, employees and community partners. "It's always the people that make it such a great place to work," she said.
Braddy said she felt connected to the student body, and appreciated the opportunity to engage with community members. "I'll always treasure the time that I've had here with them," Braddy said.
"Dr. Braddy has worked tirelessly to engage and actively collaborate with local community stakeholders to tell the Dallas College story," Justin Lonon, Dallas College chancellor, said in a Feb. 15 college wide email.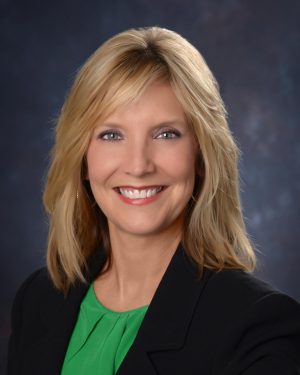 Lonon appointed Christa Slejko, North Lake president, as Brookaven's interim president. Slejko will continue to work in her position at North Lake Campus. "Dr. Slejko is a thoughtful and student-focused leader and is the ideal choice to lead the Brookhaven Campus through this transition period," Lonon said in the email.
Brookhaven Campus experienced changes under Braddy's presidency. The Food Pantry, which is six times the size it was when it opened, now has the space to house industrial sized refrigerators with grant funding from the North Texas Food Bank.
She partnered with Metrocrest Services and the Carrollton Farmers Branch Rotary Club, which supplied the flags behind the reception area and gaming equipment for the campus.
The opening of the Veterans Center on campus contributed to student success at Brookhaven under Braddy's watch. Braddy said, "Students that came to me about the Veterans Center … gave me the justification for why it would help the veteran students to have a space like that."
Shauna Langley, executive assistant of the President's Office, said working with Braddy was fun and built a good communication system based on trust. "[She] trusts the people that work for her to do what she hired them to do," Langley said.
Langley said the most gratifying part of working with Braddy was "rebuilding the morale and the campus culture feel of belonging that was missing after the reorganization."
Braddy said Brookhaven prepared her for the position of CEO of the American Red Cross, North Texas Region. "My role is very focused on community engagement," she said, "[To] work together in partnership with other organizations to respond to disasters into people's needs. It's actually very similar in a lot of ways."
Braddy said the COVID-19 pandemic made her more aware of societal issues. She said the idea of quickly responding to people's immediate needs and making a direct impact on the community became appealing to her, which she will fulfill as CEO of the American Red Cross, North Texas Region.
According to a press release from the American Red Cross, Braddy will oversee Red Cross programs and services for 9 million people in 121 counties.
She said the message she leaves to the Brookhaven community is to help each other achieve success.
Braddy said, "My message is to continue to look for ways to serve the needs of humanity, to continue to focus on making a difference in the lives of students and people in the community to make the world a better place."