L Building gets new resources
The Learning Commons staff continue to make strides toward the numerous goals set for them in Fall 2022. The study area of the Commons is now filled with new furniture and technology. Many students gather in the area each day, particularly in the mornings. "We are still working toward the same goal," Natalia Vargas, Learning Commons regional manager, said.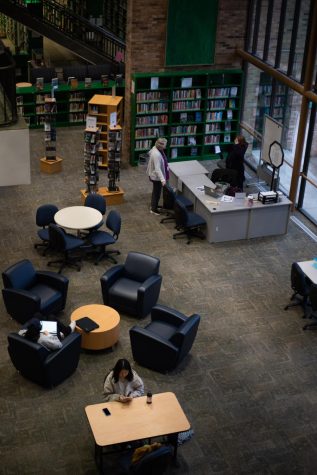 Multiple desks and tables are dispersed throughout, all serving different purposes. Two tables are designated as Faculty Corners. The math tutoring table sits to the left of the faculty section, while English tutoring is hosted across multiple tables, with a sign letting students know when they can drop by. Academic coaches Leigh Freeman and Pam Schuman can be found running tutoring operations.
A new 3D printer was installed on Feb. 8. Across from the front desk, a table celebrating Black History Month is mounted with several books such as "The Autobiography of Martin Luther King Jr.," "Black Girls Rock!: Owning Our Magic. Rocking Our Truth" by Beverly Bond, and "Caste: The Origins of Our Discontents" by Isabel Wilkerson, which is also the featured Common Book of Dallas College.
"Our mission is to promote reading, bring attention and generate interest for specific topics, subjects or monthly themes such as Black History Month, Mother Language Day, or Women's History Month," Olga Henson-Murr, library events committee chair, said.
On level 2.5 of the Learning Commons, students will find the Testing Center, a large room filled with computers. Vargas said, "I think it's a very good opportunity for everyone in the classroom because, in my opinion, not having the testing in the classroom opens up some instructional time."
The Testing Center may be used for all tests, except placement exams such as the Texas Success Initiative, TSI test, which can be taken in S Building. Students should bring their student ID and complete the online form in order to take an exam in the Testing Center.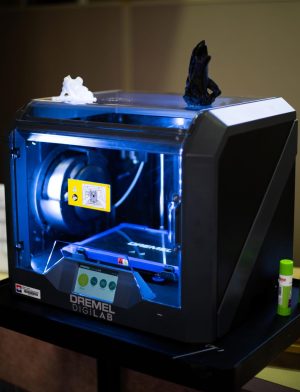 The new study room is located on level 2.5. "It was a sort of media room," Vargas said. "But now it is also a quiet study area. I feel not many students know about it because it's kind of tucked away." 
The Learning Commons collaborates with other organizations across campus. "We are collaborating with the multicultural department to have a mobile display on Mother Language Day," Henson-Murr said. "Mother Language Day (Feb. 21) promotes linguistics and recognizes that languages and multilingualism can advance inclusion."
The Learning Commons staff has also teamed with the Counseling Department to construct a display for National Teen Dating Violence Awareness month. More displays and collaborations are to come throughout the semester, celebrating and bringing awareness to a variety of topics, including Women's History, International Women's History, Mental Health Awareness Month, and Women's Suffrage, the last of which will receive an exhibit at Richland Campus.
Titled "Citizens at Last: The Woman Suffrage Movement in Texas," the Texas Women's University-originated exhibit will be in place from April 17 – May 11. "We hope the instructors and students will take advantage of this unique opportunity to visit the exhibit," Henson-Murr said.
The Learning Commons will also play host to a variety of events over the course of the semester. The Learning Commons Open House was held Feb. 1 and 2. "The goal for the Open House is to provide information to our campus community about our services," Vargas said. The Learning Commons will host WOW, Week of Workshops, on March 2.
"At the end of the semester we have a Study Jam," Vargas said. Snacks and activities will be provided for those students taking a break from studying. "The idea of the Study Jam is to give a push to everyone right before finals … [to] motivate you, remind you that you have a space here to study [and] that our tutors are available," Vargas said.