Black LGBTQIA+ panel to be held at Cedar Valley Campus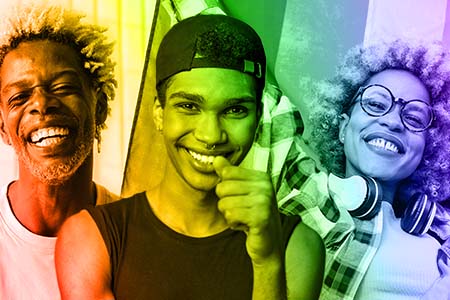 Dallas College is set to host Black Queer Street: The Road Less Traveled, an LGBTQIA+ panel focused on the experience of being a Black individual within the Queer community.
The panel will take place from 12:30-3 p.m. on April 6 at Cedar Valley Campus in the Performance Hall. According to Dallas College's website page for the event, the panel members will share their own stories and experiences, covering topics ranging from language to religion to culture. Check-in for the panel will begin at noon. Light refreshments will be provided to attendees.
"[Inclusive Excellence] started to feel like we weren't doing a lot of programs at Cedar Valley,"  Brandon Harris, a program lead for inclusive excellence at Brookhaven Campus said. "So we thought it would be ideal to have a bigger event at that particular campus."
The event will be free and open to all. In addition to the panel, multiple Black LGBTQIA+ vendors will set up at the event, allowing students to interact with them.
"The panel will really be going over the unique situation of being Black in the LGBTQ [community] and the challenges, wins and everything that goes into it," Harris said. "We're trying to break those stereotypes and stigmas surrounding the community."
Harris said the Black population contains a more stigmatized view of being LGBTQIA+ than usual, and the panel members seek to address and dispel some of that stigma. "We want everyone to come whether you're part of the community or not, just to see the reality of what it's like," Harris said.