Mountain View offers popular nursing program
Dallas College Mountain View Campus' nursing program has a long history of connections to its local community. Each Dallas College campus has a history of providing professional careers to those seeking higher education.
Mountain View is primarily known for its welding and nursing programs. The campus nursing program is the closest option for Dallas College students in south Dallas, a community long known for its financial disparities compared to north Dallas, which tends to have "better education, employment rate, and median income," according to texasview.org.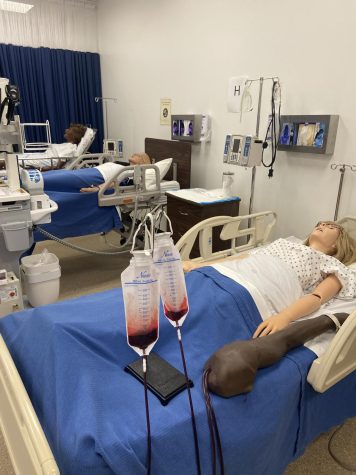 The nursing program at Mountain View started as a branch of Brookhaven Campus in 2011 before breaking off, Emilie Allen, nursing department chair at Mountain View, said. Allen joined the program as a professor in 2017, teaching pediatrics, after serving as the director of education at Parkland Health for 22 years.
"We need to increase our diversity in nursing," Allen said. "Although it [has been] very diverse in the last 10-15 years, being able to serve those in this area is important. It's an affordable program compared to those of four years where you're looking at $20,000 a year, and the quality is there."
Allen said Mountain View students take the same exams as students in a bachelor's program. "Their licensing exam is exactly the same and our rates of passing are just as good," she said.
Guadalupe Gutierrez, a nursing student, said she applauds the program because of its affordability and location. She said the smaller size of the program allows for more individual focus on students. 
Allen said one way the Dallas College nursing program sets itself apart from four year university programs is a smaller and more involved staff and faculty team. Allen said a smaller team allows for more concentration on personal needs and any struggles students might be facing, such as financial need or a job to pay for college.
Allen said Dallas College provides resources that keep students successful, such as grants for tuition, tutoring services and other resources such as the food pantry.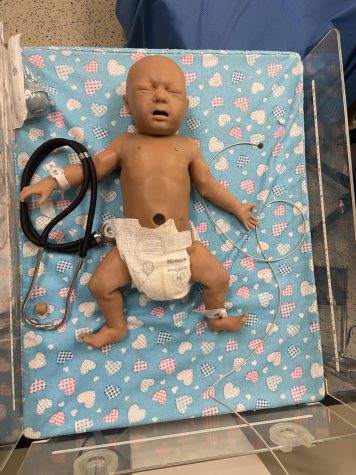 Amber Rodriguez, another student in the program, said her nursing journey at Mountain View gave her the ability to get into the nursing field without falling thousands of dollars into debt.
As helpful as the program is, some students believe there is room for growth. Rodriguez and Gutierrez said they would like to have better notice on rescheduled clinicals and lectures when issues such as severe weather result in cancellations.
Gutierrez said instructors should "ask students for input on what days work best for them as opposed to just giving them a set day without notice."
Allen said there is a project on the way that might address some of these issues. A new nursing building is being built next to H Building, the current nursing area at Mountain View Campus.
Allen said the new building will lead to an expansion of the program that involves increased capacity. She said additional lab-like settings will give students a mock trial and an actual hospital setting, and dummies on which to practice taking vitals and drawing blood. 
Allen said hospitals have reached out personally to say, "We want Mountain View students."