Professor's art quick sell at local gallery
By Chris R. Allison
Copy Editor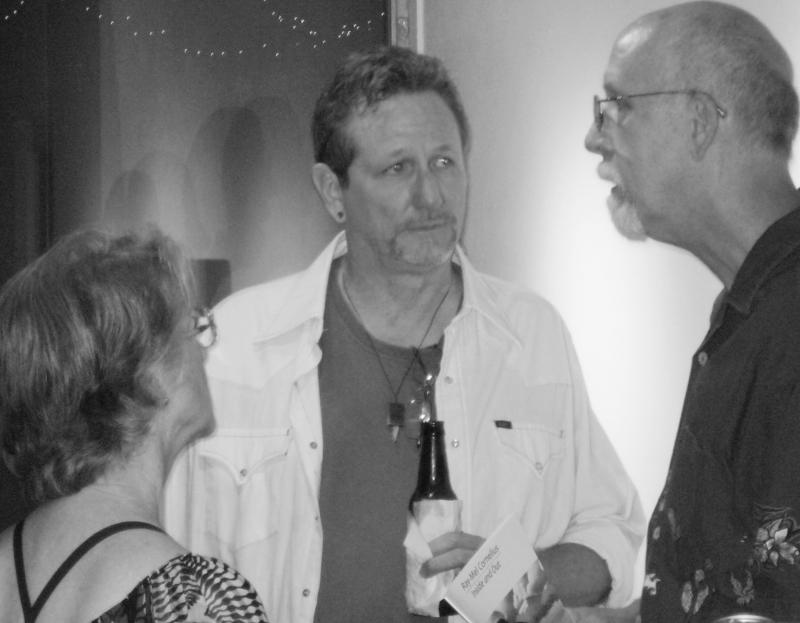 The Norwood Flynn Gallery, located on the south side of Bachman Lake, hosted a reception for Brookhaven College Visual Communications Professor Ray-Mel Cornelius on Sept. 14. The event showcased his latest body of work, titled "Inside and Out." The collection included 20 acrylic-on-panel paintings and 10 pencil-on-paper drawings. Several of the pieces were sold before the doors opened at 6 p.m.
The typical Saturday noises associated with Bachman Lake — a blend of overhead jets, delighted squeals of playing children and the rhythms of Tejano music from the park across the lake — were quickly stifled after entering the intimate space of the gallery.
The converted brick house proved to be a fitting venue to display Cornelius' pieces, with several rooms devoted to his artwork. His brightly colored pieces contrasted well with the flat white interior walls of the gallery.
By 7 p.m., the small rooms of the Norwood Flynn Gallery were crowded with more than 50 admirers of Cornelius' art. The attendees included a number of buyers, collectors and artists.
Cornelius appeared quite comfortable speaking with visitors and greeted many of them personally. Amid his smiles and laughter, he walked guests through his pieces to point out or explain particular details.
It is not only his pleasant demeanor that leads the gallery staff to invite him back every two years. Mabel Peck, the gallery director, explained her motivation to continue hosting Cornelius and his work. "He's very popular," she said. "The reason for that is he has a colorful palette. His work is very accessible. I mean, people relate to it. It does an excellent job of presenting a mundane subject in an interesting way."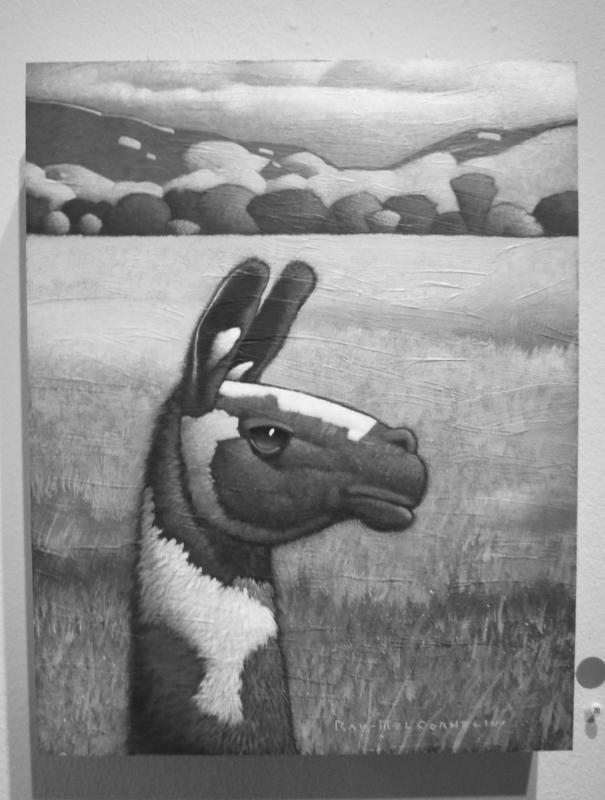 These qualities translate into quick sales for the gallery. By the time of the Dallas Art Dealers Association's Fall Art Walk, held the Saturday after the opening, about half of Cornelius' work had already been sold.
As a fixture of the local art scene, "he has a built in fan base," Peck said. "People wait for his art." He is "amazingly prolific, presented professionally and has an amazing inventory," Peck said.
Cornelius said he prefers to paint on wood panels because they offer him greater control layering his colors. Additionally, he said he favors the clean presentation offered by the panels over using a canvas. He explained a typical collector's expectation of buying a canvas either framed or having painted edges. With his use of wood panels, he avoids those expectations and still produces a professional-looking product.
Cornelius' remaining pieces will be available for purchase through the show's conclusion  Oct. 5.
The Norwood Flynn Gallery is located at 3318 Shorecrest Drive, which runs along the south side of Bachman Lake. For more information, visit norwoodflynngallery.com.