By Chris R. Allison
Copy Editor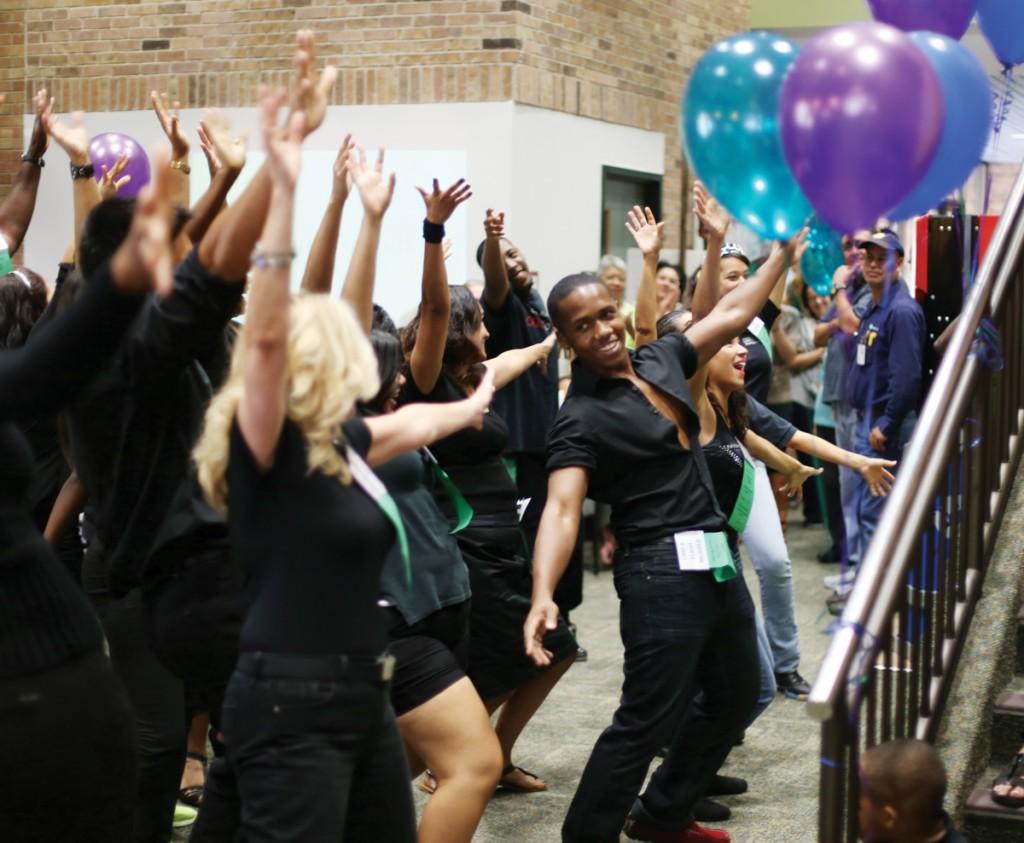 The grand opening of the Brookhaven College Employee Success Center was packed full of people and anticipation, thanks to the assistance of more than 50 volunteers and the attendance of more than 100 employees. The center was created as a venue for employee training and relaxation.
The center opened Sept. 30 in T Building and brought Brookhaven's Director of Professional Development and Training Joy Johnson's vision into reality.
Brookhaven President Dr. Thom Chesney had the honor of cutting the ribbon to officially open the remodeled space. "We've been working on employee success elements for some time," he said. He was quick to deflect any of the credit for the new center. Chesney praised the many employees who contributed ideas, feedback and inspiration. The collective goal for the working environment of the employees is a constant "renewal, revising and re-energizing of employee success," Chesney said.
With the formalities aside, a standing room only crowd looked on as Johnson led a flash mob, composed of staff and students, in a number choreographed to Michael Jackson's "Wanna Be Starting Something." The student government president and vice president, Patrizio and Bruno Chiquini, were among the dancers. The mob, dressed uniformly in black, danced energetically, occasionally bumping into onlookers who ventured too close.
Event sponsors included Dallas Area Rapid Transit, Capella University and Trinity Chiropractic Clinic. Capella University financed the event with a $3,000 donation and sent several representatives to speak with attendees, Johnson said. Trinity Chiropractic Clinic representatives enticed guests with complimentary chair massages. DART representatives encouraged visitors to spin a wheel for free prizes.
Johnson said she drew from her own experience as a Dallas County Community College District employee to create the Employee Success Center. She said became physically ill, resulting in a medical leave. Eventually she decided to leave her position, partly due to her growing frustration and a skewed balance between work and life.
Johnson said after taking a six-month leave, she was asked to return June 17 to continue working in the Professional Development and Training Department. The time off allowed her to transform her frustration into the desire to positively affect Brookhaven employees. "Be the change you wish to see in the world" became her mantra, she said.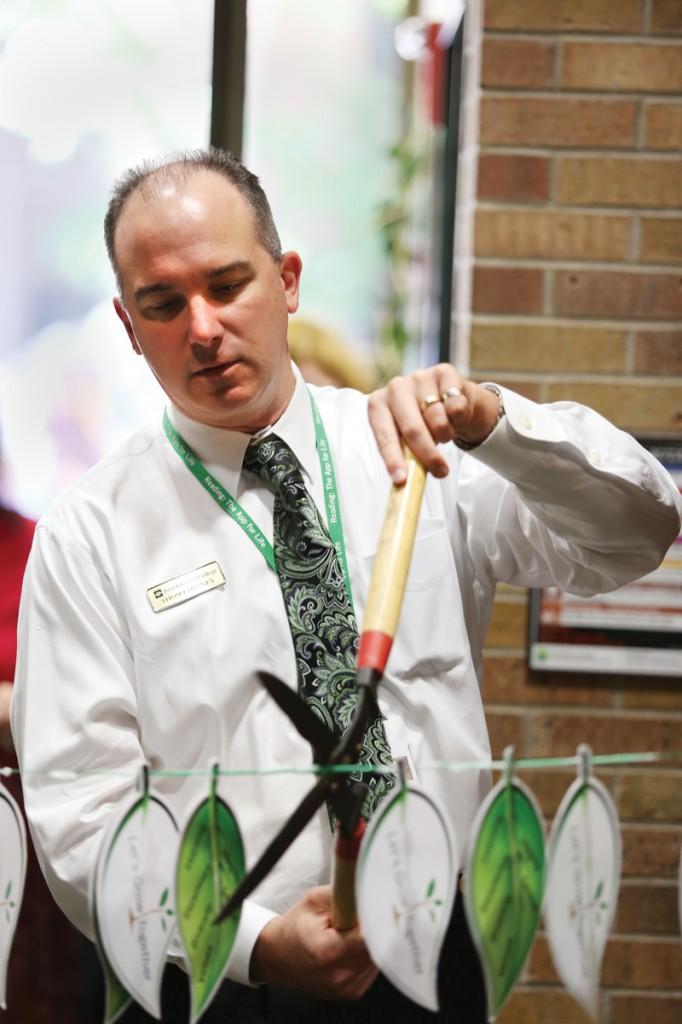 Johnson set to work, poring over stacks of employee feedback forms and reports, such as the Blue Ribbon Committee Questionnaire Survey and input received from the Employee All College Day and the Adjunct Faculty Colloquium. She identified a number of areas of employee dissatisfaction, including a lack of schedule flexibility, communication, employee development initiatives and camaraderie. The Employee Success Center is the first step in addressing these concerns.
Johnson wants to add value not just for the campus, but also for individual employees. Johnson said she sees the center as a garden, a field of weeds with nutrient-rich soil underneath.
Her goal is to pull the weeds, allow the healthy seeds of employee satisfaction to grow, and create a more vibrant campus experience for all. "Let's grow together," Johnson said. The center includes a lounge, conference room and computer room for use by all Brookhaven employees.
Johnson anticipates the new facilities will be especially helpful for adjunct professors, who have no office spaces of their own.
In addition, the ESC's advisory council will hold monthly meetings to further expand programs benefiting employees.
For additional information about the Employee Success Center and future programs in the works from the Department of Professional Development and Training, readers can visit the Brookhaven Employee Success Center on Facebook. Questions about the program should be directed to Joy Johnson in Room T209.