By Gyeryeong Kim
Staff Writer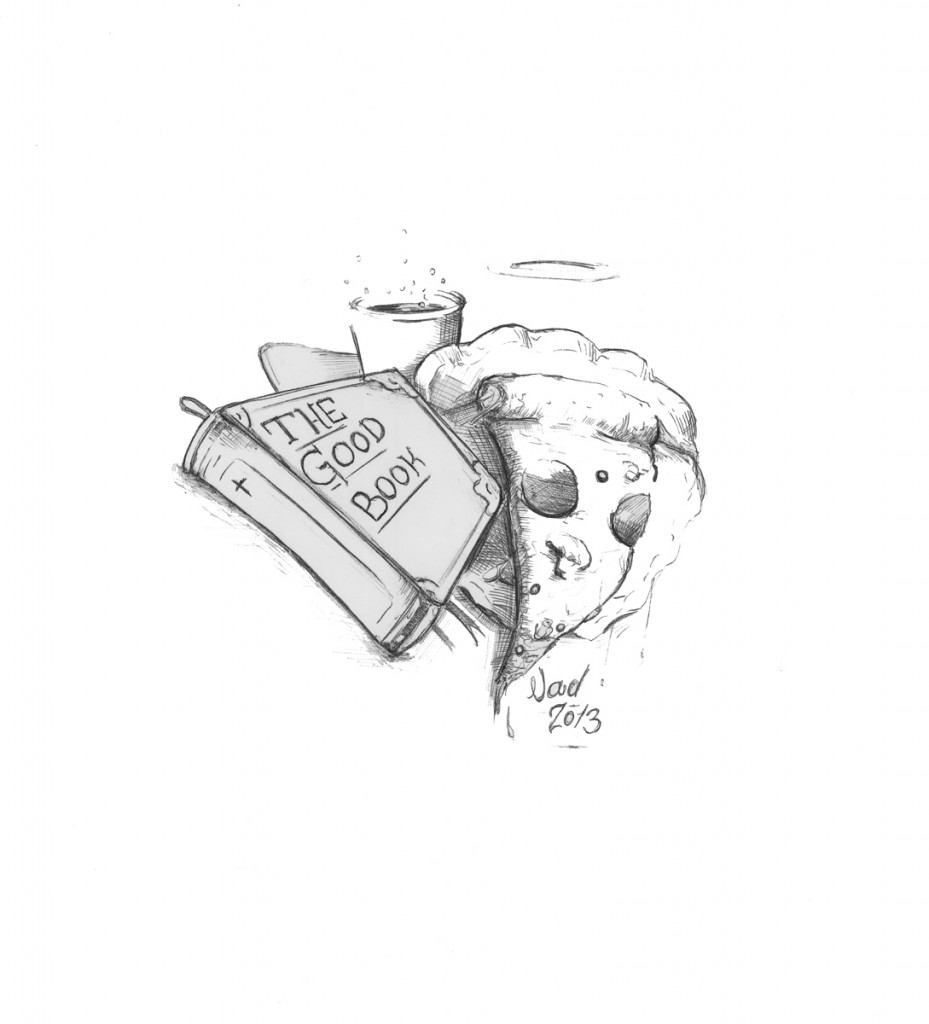 In a large classroom filled with the aroma of Domino's pizza, students spoke quietly. As more people arrived, they were offered friendly greetings and a slice of pizza. Every Tuesday from noon to 1 p.m., several Christian students at Brookhaven College gather in Room Q201. They use the time to study the Bible and pray.
The Bible study is organized by Christian College Ministries "in order to communicate to the students at Brookhaven that God loves them, he has purpose for them and, through the Bible, that purpose can be discovered, and that is why we exist," Vinod C. John, a missionary with the North American Mission Board, said. "The purpose of meeting would be to get together and study the Bible. We pray, we worship God and also we spend time together to see how we can let others know about the love of God."
There are some students who come to the meetings regularly. Robby White, a Brookhaven student majoring in music, said he thought the group was a good place to meet other Christians on campus. He said an old friend saw him on campus and told him about the meetings. "I didn't go to it for a long time," he said. "But then I kept thinking about what she told me and, maybe one year later, showed up, and I'm a regular attendee."
White said, "[John] usually teaches something from the Bible, so a lot of times it's focused on ministry. Those are really the topics he's really passionate about." White also mentioned the group's interest in evangelizing on campus.
The Bible study group has been at Brookhaven for several years. Apparently, not many students know about the group. There were around seven students in the Oct. 2 meeting. Florencia V. Dominguez, a student majoring in nursing at Brookhaven, said: "I didn't know there was a Bible club on the campus. If I receive the information and it's possible for me, I would love to attend the club. I will go to get together with people with similar values and goals towards life like mine." She wants to attend the Bible study and ministry to pray for everyone's needs, for the school and for the future of students.
John and student members try to inform others and often bring friends to the meeting. He said the group sometimes sets up a table in S Building to give out Bibles and get to know students. "If they want to know about the Bible study, we will take their name down and get in touch with them," he said.
White said: "I invite people. I do recommend it to my friends. Somehow, people are busy when we meet. People are always busy, so it's hard for people to come, but I would love to see lots of people there."
"The goal of Bible study is to let people know that they can know God in a very definite way through God's word, the Bible. In a way we are helping them to find that bridge to God," John said.