Costumed runners to return for 2nd annual Spooky Trot
To raise food for the Brookhaven College food pantry, the
Brookhaven Police Department arranged a 5K and costume contests
By Nicholas Bostick
Managing Editor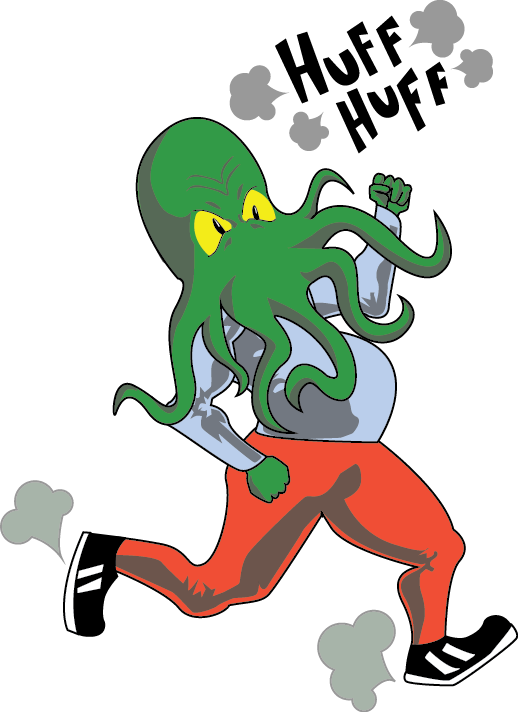 Brookhaven College will host the second annual Spooky Trot 5K Run/Walk Oct. 31. Students and faculty are invited to don their Halloween finest or their preferred running attire this Halloween to benefit the Phi Theta Kappa food pantry.
Runners and walkers are required to donate non-perish­able food items as an entry fee. More than 700 pounds of food was donated by a more than 120 Brookhaven students, staff and faculty to the PTK food pantry during last year's 5K. The food pantry is open to any Brookhaven student or employee in need.
Prizes will be awarded to the runners for the top three times in both men's and women's divi­sions. Participants brave enough to jog as surly pirates or sassy princesses are also eligible to win the costume contests. The judges will be looking for the scariest, funniest, cutest and most outrageous costumes.
Last year's prizes includ­ed gift cards to BlackFinn, The Londoner Pub and Edible Arrangements, among other local restaurants and stores.
Brookhaven police officer Vikki Ethington first organized the Spooky Trot after assisting a student last year. "I was asked to open this small closet for a student. When I arrived and saw that it was a food pantry, I was dismayed," Ethington said. "There was very little food and I knew I had to do something."
According to the 2012 Brookhaven Fact Book, 27 per­cent of students enrolled in the fall semester were living at or below the poverty level. "I knew with the spirit of Brookhaven, we could do better," Ethington said. "So I came up with the Spooky Trot to raise awareness of the need to help students in need. That's why the 'entry fee' is non-perishable foods. I'm hoping to double both the par­ticipants and the food for this year's race."
Brookhaven professor Elizabeth Alewine, best known as "the zombie English teacher," got 15 to 20 of her students to volunteer their time to orga­nize the Spooky Trot last year. "I usually trade some sort of classroom assignment credit for volunteering," Alewine said. "Students don't like showing up at 7 a.m., but those who volun­teer think it is a hoot to have an excuse to dress up, and they like the cause."
People can donate to the PTK food pantry or receive assis­tance by contacting PTK advisor Sheri Van Court at sVanCourt@ dcccd.com. Students and facul­ty can also bring dona­tions to the campus police department year-round.
The 5K will take place Oct. 31 on the Brookhaven jog­ging trail. The run­ners start at 7:30 a.m., with walkers following at 8 a.m. Anyone interested in joining the fun can visit the police page of the Brookhaven website for registration information.