'Is He Dead?' rife with lively acting
Critical Review
By Tiffany Chubb
Staff Writer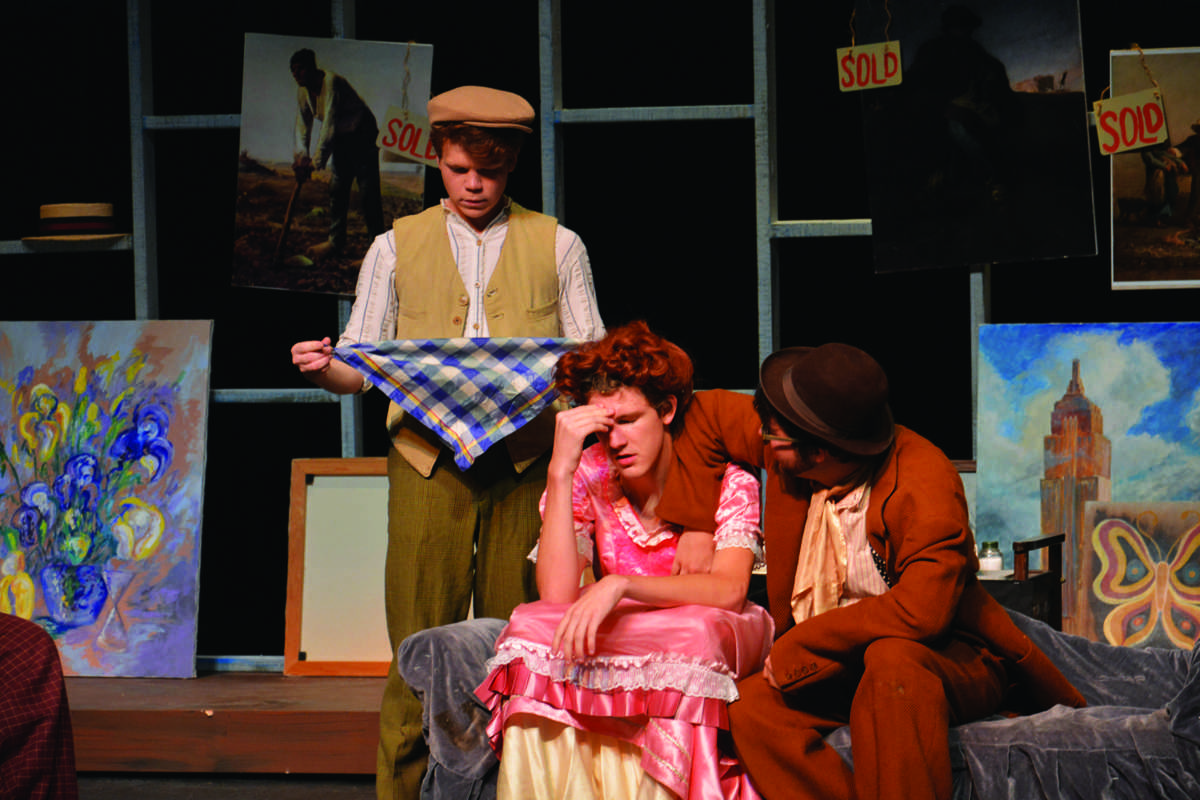 In the cold state-of-the-art Performance Hall in C Building at Brookhaven College, audi­ence members patiently waited for the play "Is He Dead?" to begin 8 p.m. Oct. 10. The actors made great use of the stage as the audience watched them use tableux techniques, gender-bending acting and puppetry.
Watching the action was like watching a madhouse. Despite the context, the story is relat­able to all walks of life with themes of friendship, love and marriage, jealousy, poverty and rising to wealth.
With beautiful costumes and set, this group of thespians put on a great show. Eric Bradley, who played both Jean-François Millet and Daisy Tillou, did a wonderful job. Chicago, played by Jake Bullock, stole the audience's attention with his high energy and commit­ment to his character through­out the show.
The chemistry between Dutchy, played by Charles Grissom; Phelim O'Shaughnessy, played by Stephen Wantland; and Chicago was magnificent. Cecile Leroux, played by Dayna Fries, made great use of changing her body movements and accent to play the spy, and Joseph Taylor as Claude Riviere handled his puppets with expertise.
Student Mayre Argueta said: "I liked it. It was funny. I would recommend it." Her favorite character was Daisy. Audience member Lea-Ann Kinder said: "I thought it was very cute. It was enjoyable. I would recommend it because it was very funny. The lead was very good, playing a double role like that. He did it well. They put a lot of physical comedy into it and that's what I liked. I enjoyed seeing it and I recommend other people go take a stab at it."
Kathy Rodriguez said, "I'm so proud of my brother," with a smile and giggles of affec­tion as her brother Daniel Rodriguez, who played Charlie and Inspector Monnet, stood next to her. "They had great comedic timing," she said.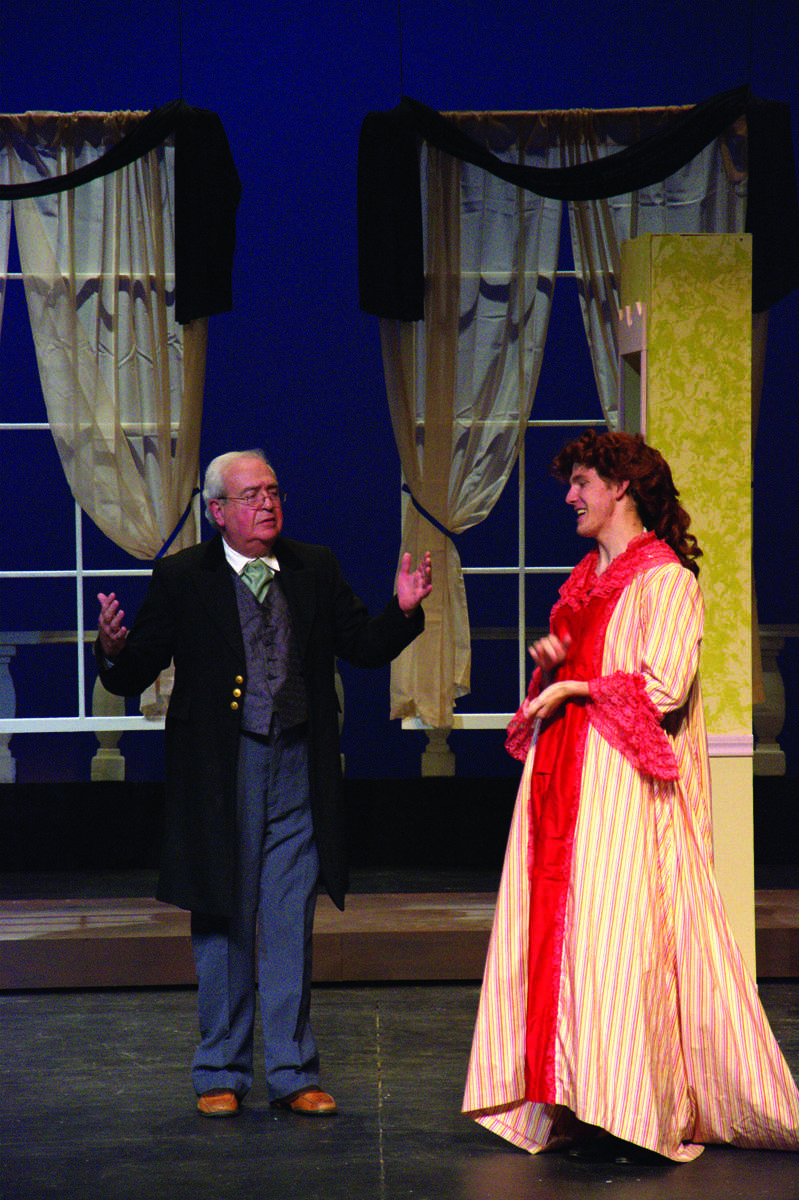 When asked if she had a favorite character, Kathy and her sister Jennifer said, almost at the same time, "when he came in" and pointed to Daniel as he blushed. They really liked the commitment he had to his character. Jennifer said, "All the actors did a really great job." Simultaneously, Kathy said: "All I know is I really like it. They did a really good job." She smiled and told her brother, "you did good."
Student Jonathan Ricks said: "I thought it was very hilarious, and my favorite character, I don't remember his name, but he was the guy that wore the hat [Bastien Andre played by Jordan Golden]. I liked his personality and his vibe." He said, "I might come back and see it again."
So whether one is new to the theater or a lover of the arts, "Is He Dead?" is highly recommended for its comedic theatrics.
Go take a study break and have a good belly laugh. Snacks are sold outside in the lobby for a dollar, but no food or drink is allowed in the the­ater.
With an inviting cast and the most festive dancing bows ever seen, you'll be raving to join the party.