Tiny skeleton poses in 'Señor Muerte' gallery
By Carmina Tiscareño
Staff Writer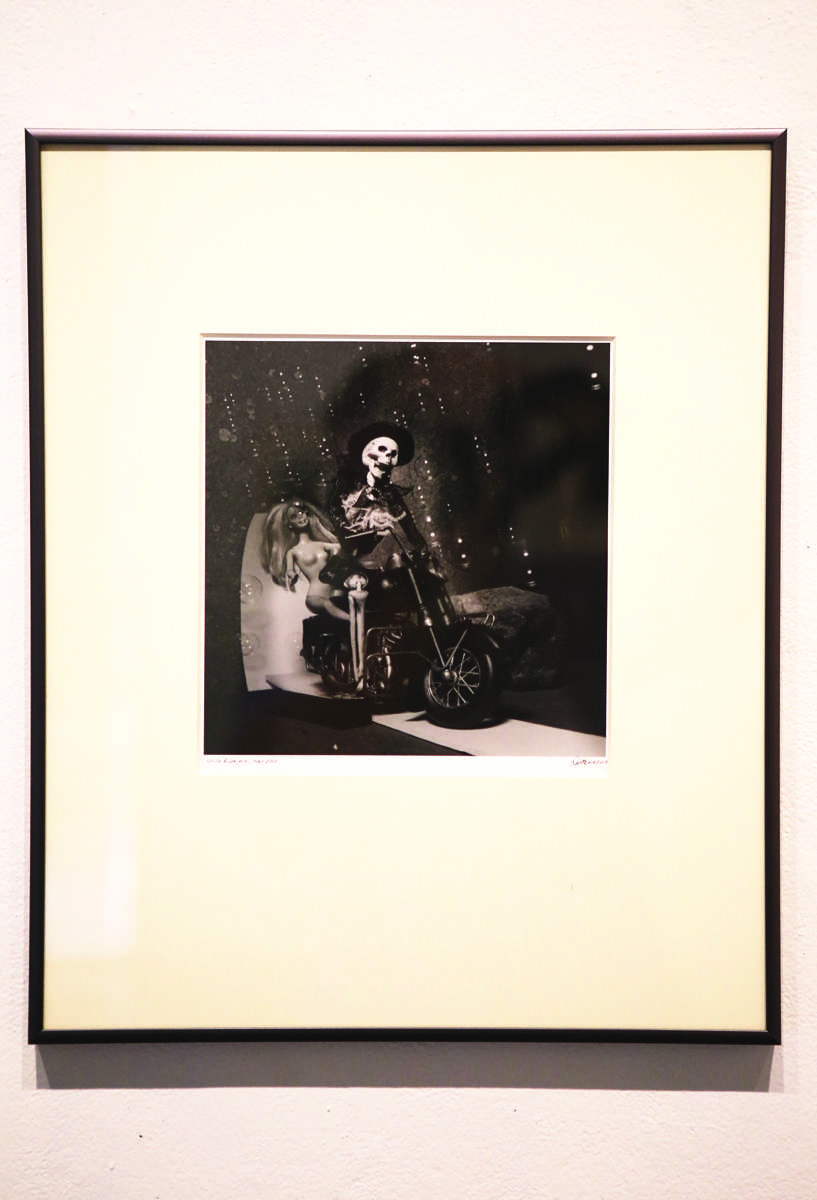 In the spirit of Halloween, the Brookhaven College Studio Gallery has been taken over by the escapades of a miniature hat-wearing skeleton, captured by Charles Debus. Debus, a senior lecturer in photography at Southern Methodist University, will exhibit his collection of photographs, titled "Señor Muerte," through Oct. 31. Students can view his work in the Studio Gallery, where Debus will host a reception on Halloween.
Brookhaven student Marquis Johnson said he is a huge Halloween fan and he will bring his friends to the "Señor Muerte" exhibit.
Debus has a bachelor of arts in painting and a master of arts in printmaking. He started taking photographs in the 1950s at six years old, studied art since the age of seven and held his first exhibit when he was 12. He has exhibited nationally and internationally since 1958.
Debus's  first  camera  was an 11×14 Deardorff, which he said  weighed  more  than him at the time. He was seven or eight when he started taking photos with that camera. "I didn't have a tripod, so I shot everything from the ground," he said. He does not have a favorite camera, but said he likes "any tool that suits the job."
Most  of  the  photography that comprise "Señor Muerte" are black-and-white silver gelatin prints of a small skeleton marionette, resembling Day of the Dead images. Each print shows a different scene involving Señor Muerte on an adventure, whether he is driving a Harley with a Barbie doll holding his waist or relaxing on the root of a tree by a tranquil river.
Debus is not against digital work, but prefers film over digital. He works with platinum, palladium and gum bichromate prints.  He has always been fascinated by negatives, saying they have a "random pattern that makes up the image, a digital file has a uniform mechanical pattern. I prefer organic over mechanical." Debus said he primarily works in monochrome. If there needs to be any color, he adds it to his photography.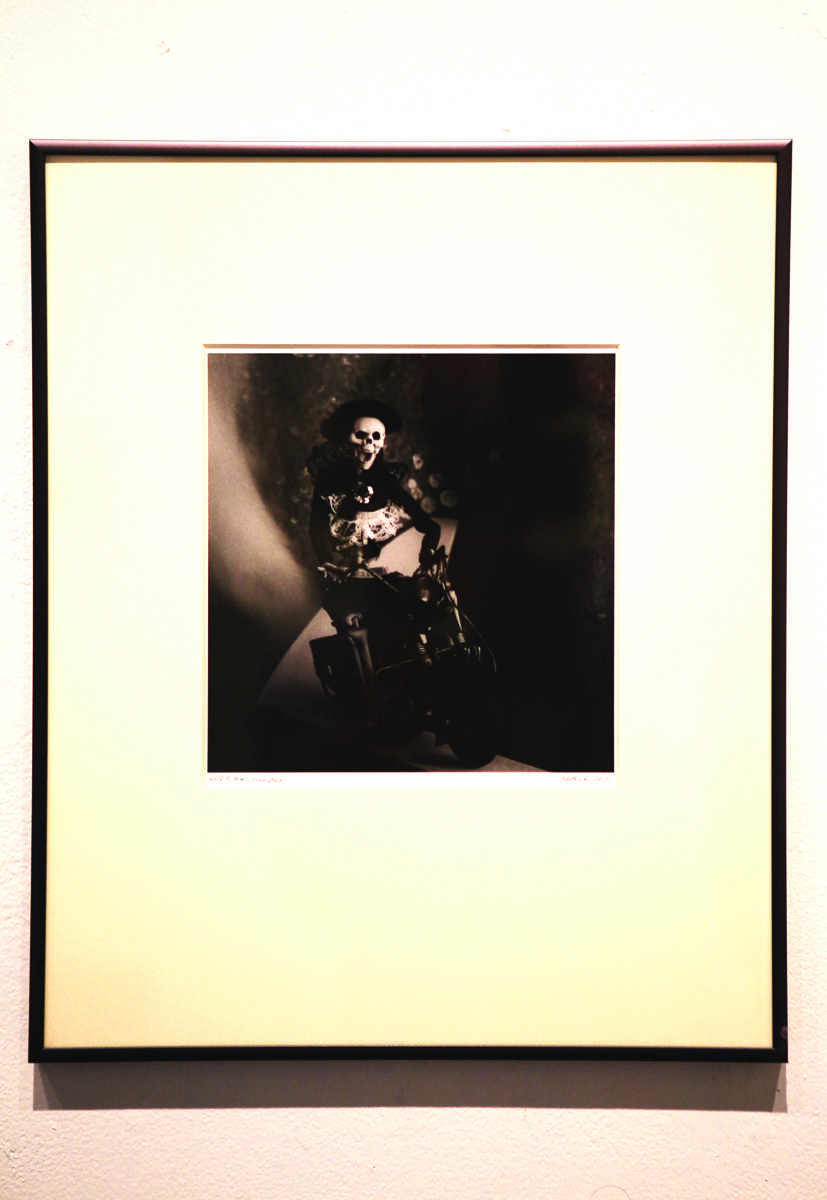 He knew the concept and idea he wanted to create for this photography project, but he could not find the right Señor Muerte. He said he went to medical supply stores trying to find the right size skeleton, but had no luck. He wanted the perfect size so his project would fit in his small studio, because his primary focus is still-life photography. Eventually, he found Señor Muerte at the sale section in a Big Lots last fall. The skeleton stood about 16 inches tall and came fully dressed. The only thing Debus added was the felt hat, inspired by a hat that he usually wears.
His inspiration for Señor Muerte came from studying the work of Mexican cartoonist and illustrator José Guadalupe Posada, who is known for his intricately detailed "Calaveras," skull illustrations associated with the Mexican Holiday Dia de Los Muertos. Dia de Los Muertos, also known as Day of the Dead, was another inspiration for Señor Muerte.
Debus taught in Mexico in 1966 at the Universidad Autonóma de Guadalajara. It was during the time he spent in Mexico that he fell in love with folk art, Day of the Dead and its altars. He said, "It culturally attracted me for years," even after he left Mexico.
Debus worked on Señor Muerte for approximately three to four years and arranged to exhibit his work in October at Brookhaven College a year ago. He has previously exhibited his work at Brookhaven and said he "loves this gallery. It's a great gallery." Señor Muerte will come with Debus to the closing reception later this month. "It's only fair," he said as he laughed.