Brookhaven crashes high school parade
By Nicholas Bostick
Managing Editor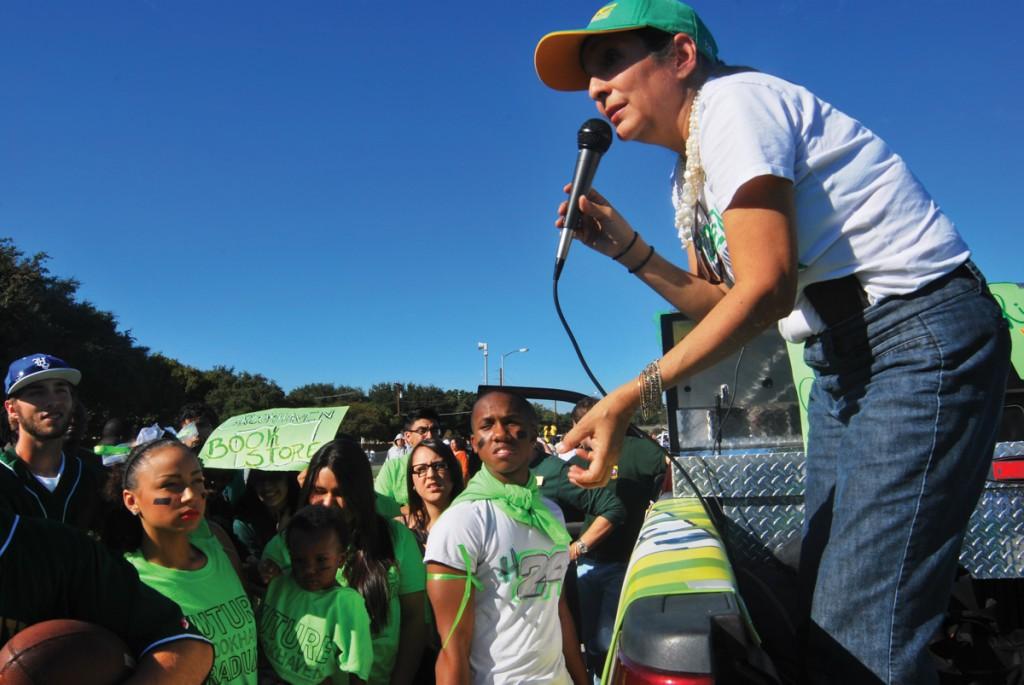 Students from Brookhaven College, W.T. White High School and its feeder schools gathered together swollen with pride and school spirit, spurred on by the booming sounds of the W.T. White marching band. They hooted and hollered alongside brightly colored trucks and floats at W.T. White's homecoming parade.
"I went to the PTA and asked them if Brookhaven could participate," Suzette Vaquera-Constantine, Brookhaven outreach and recruitment coordinator for W.T. White and its feeder schools, said. "They said yes, they were thrilled."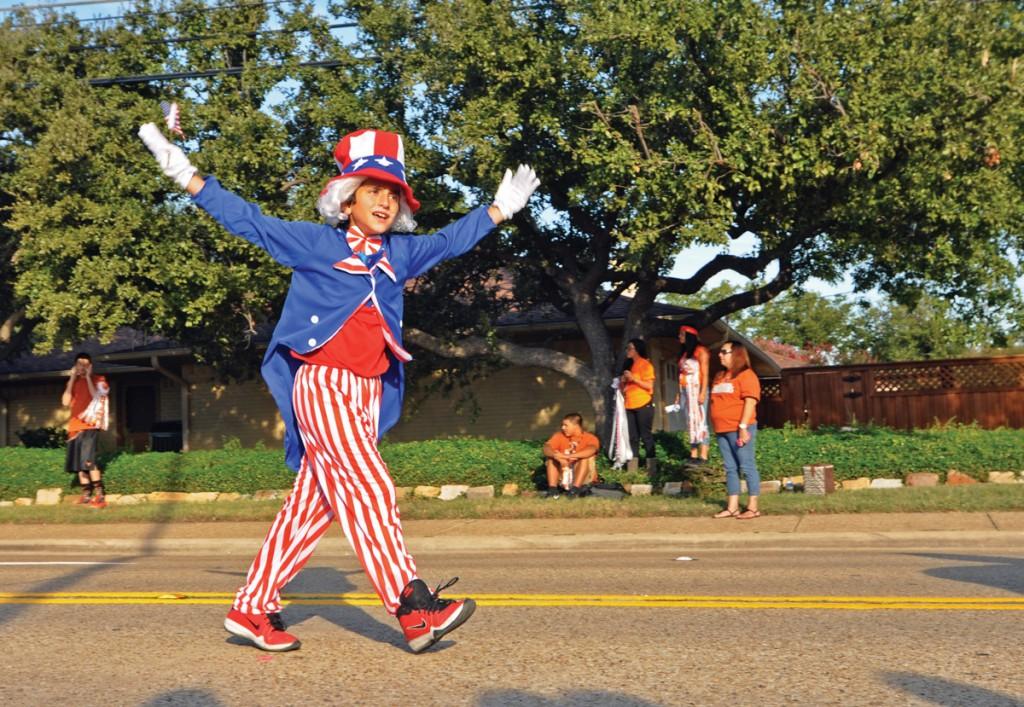 Vaquera-Constantine was hoping to get at least a dozen Brookhaven students to attend. In the end, she counted close to 100. Brookhaven even ended up winning "Best Walking Group" at the parade.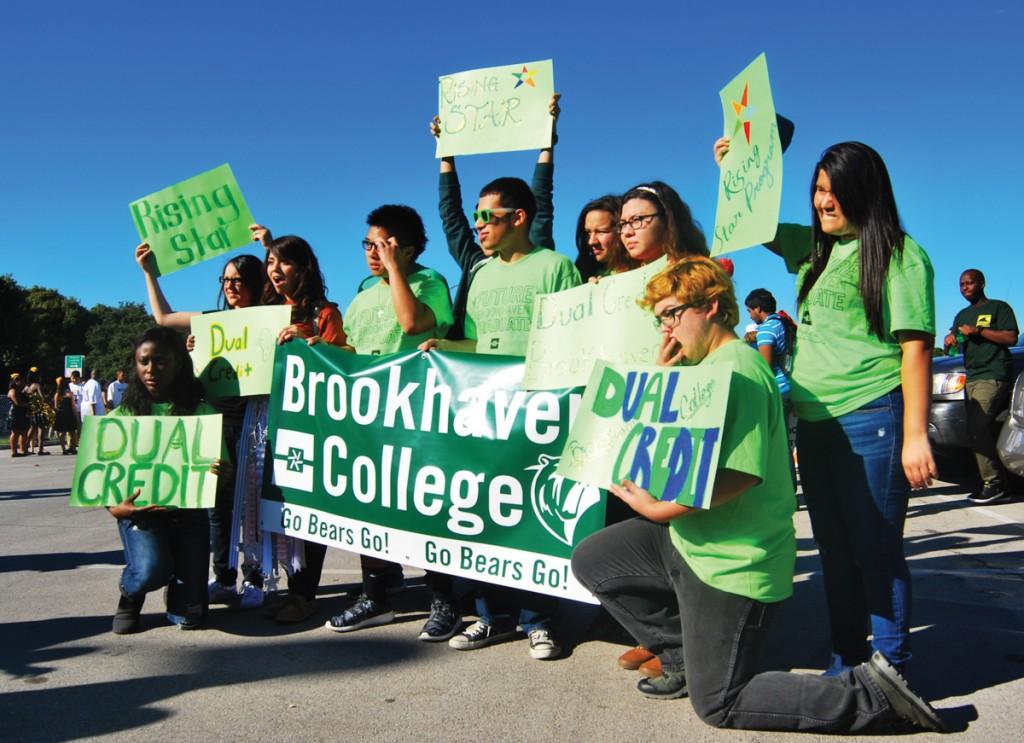 One of the Brookhaven students in attendance was Phil Pastor, who said, "Brookhaven's presence in high school events like these are a great way to publicize the perks of being a dual-credit student or to curious graduates who seek a cheaper alternative than universities." Standing at the forefront of the Brookhaven procession were the W.T. White students enrolled in dual-credit classes at Brookhaven.
This event has been another step in Brookhaven's increased involvement in the community. Vaquera-Constantine has organized opportunities for W.T. White students to visit the Brookhaven campus, but this is the first time for Brookhaven students to go to W.T. White.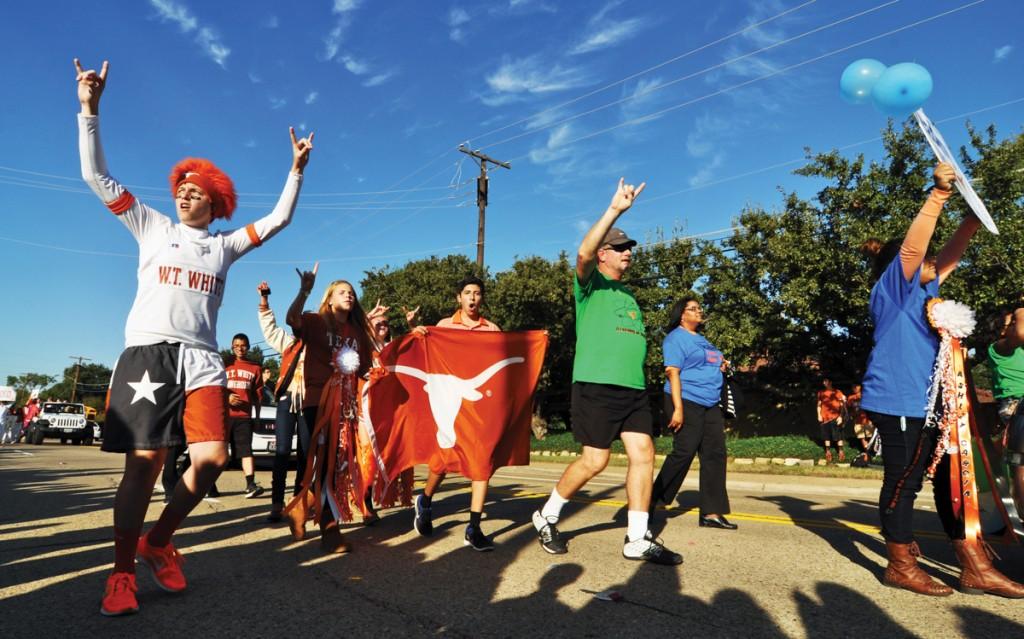 W.T. White graduates make up a large number of incoming Brookhaven freshmen, Vaquera-Constantine said. "It's [W.T. White] a main feeder for us," she said. "This was the first year that our Rising Star Scholarship applicants were more from W.T. White than they were at Thomas Jefferson." The Rising Star Scholarship is a $4,000 scholarship offered to local high school seniors who enroll at Brookhaven.
Vaquera-Constantine said she wants to specifically market Brookhaven to the parents. "The families are the audience of that parade, and that was our focus," she said. "My emphasis is the reality of dual-credit and the benefit of it." Vaquera-Constantine has two children of her own who are a part of AP and dual-credit programs. "I believe in the program and I think it saves families a lot of money," she said.