BHC students try their hand at drunk driving [Photo Story]
Brigitte Zumaya
Staff Writer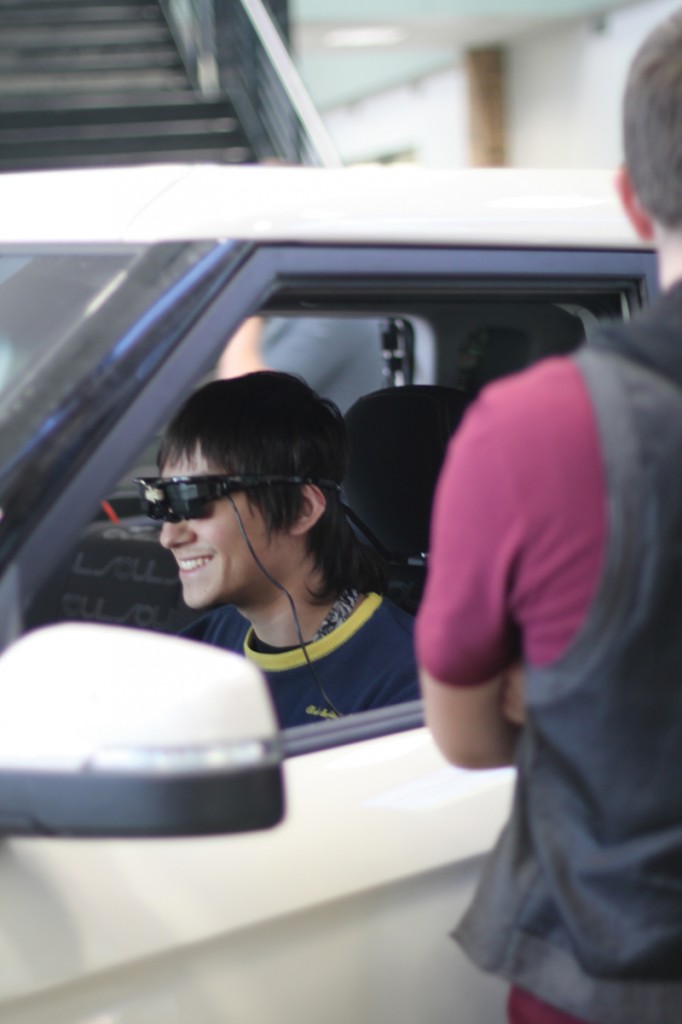 The Brookhaven College Office of Service-Learning and Civic Engagement joined forces with the Brookhaven Police Department to educate students about alcohol at this year's National Collegiate Alcohol Awareness Event. The event, held on Oct. 22 in the S Building Lobby also incorporated information about substance abuse prevention and domestic violence.
Attending students were able to try out the drunk driving simulator to learn more about the dangers of driving while intoxicated. The simulator allows participants to "get the chance, without actually being intoxicated, to know what it will be like if they choose to drink and drive," Student Program Development Specialist Dominica McCarthy said.
The activities stressed the importance of alcohol awareness, since 13,000 people are killed each year and hundreds of thousands are injured in alcohol-related accidents. "I don't drink, so I thought I would never know what its like," Brookhaven student Blanca Gonzales said after driving the simulator.
Funding for the event was provided through the Brookhaven Office of Student Life's Fund 12. "Fund 12 is a fund that the Student Life Office is provided with and, basically, it allows us to put on events for the students," McCarthy said.