Obituary
By Nicholas Bostick
Managing/New Media Editor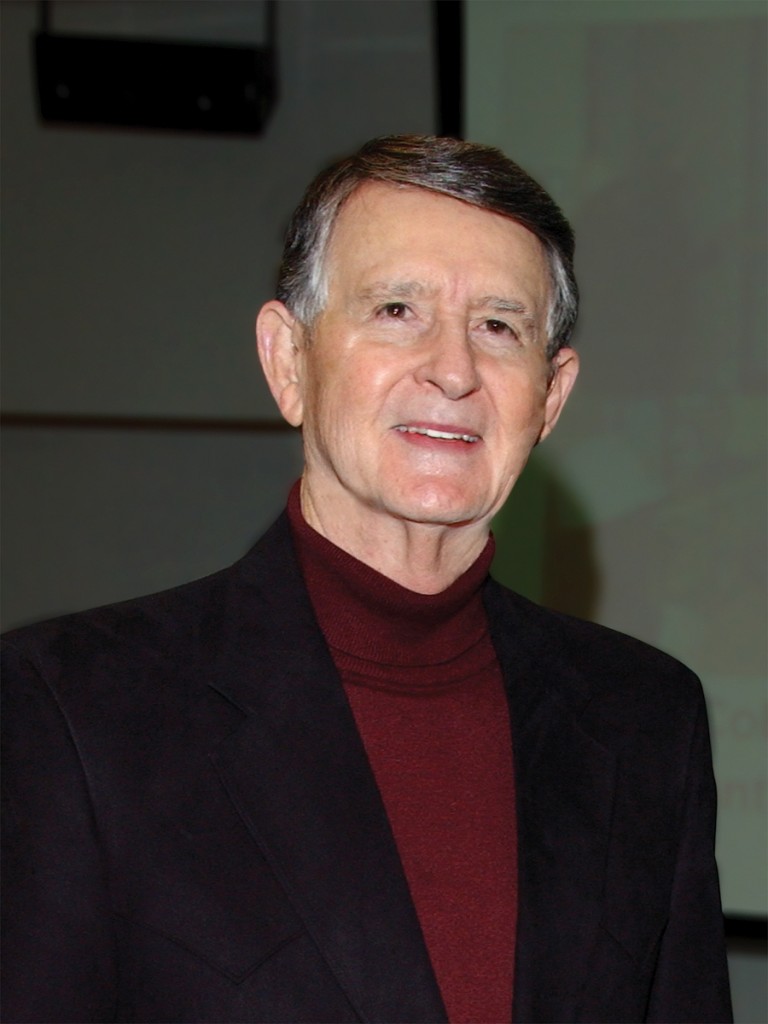 Though Dallas County Community College students may not know it, their lives are irrevocably intertwined with the legacy of Dr. Richard Jan LeCroy, who passed away Oct. 10 at the age of 82.
LeCroy was DCCCD's vice chancellor from 1971 to 1981, a period of growth and transition for the district, before becoming DCCCD's second chancellor from 1981 to 1987.
LeCroy was born in Fort Worth on Sept. 1, 1931. His father's construction job required frequent moves across Texas. "He could get along with anybody. He was never rebellious," LeCroy's mother, Katie, said in an interview with Diane Reischel for The Dallas Morning News in 1985. Katie said she believed the frequent moves led to LeCroy's adaptability.
After graduating from high school in Hot Springs, Ark., LeCroy applied to U.S. Military Academy at West Point, but the academy's strict rules clashed with LeCroy's personality. "The academy looks for total submission in that first year," he said. "I wasn't about to totally submit," he told The Dallas Morning News.
LeCroy, seen as a leader by his peers at West Point, graduated in 1954. He served as a general's aide for two years in Panama before teaching in the advance command school in Fort Benning, Ga. LeCroy left the military in 1959, with the rank of first lieutenant. LeCroy told The Dallas Morning News his growing desire to teach and his frustrations with the "brushfire" nature of the Korean war contributed to his resignation.
LeCroy then entered the private sector as a sales representative for Reynolds Aluminum. While working for Reynolds, he was persuaded by a co-worker to take an aptitude test. It was then that LeCroy started down the path of becoming an educator.
LeCroy studied community college education at the University of Texas when his family sold their home and moved to Austin. By 1966, he had received his Ph. D.
"I watched LeCroy, and he was performing like a real pro," DCCCD's inaugural Chancellor, Bill Priest, said to The Dallas Morning News. "The guy puts off pings of leadership quality." Priest hired LeCroy in 1969 as the president of Eastfield College. Two years later, LeCroy became vice chancellor of the DCCCD, working jointly with Priest.
LeCroy's first major achievement as vice chancellor came in 1972, when DCCCD began broadcasting college courses on TV. "I never will forget the day he [Priest] called me into his office and said, 'What do you think about going into instructional television?' And I said, 'Well, that sounds good to me.' And he said, 'OK, go to it,'" LeCroy said.
The TV center, originally named DCCCD's Instructional Television Center and later the Center for Telecommunications, was a major innovation in the distance learning arena. Today the center, now officially named the R. Jan LeCroy Center for Educational Telecommunications, houses Dallas Colleges Online, DCCCD's virtual campus. More than 230,000 students have been enrolled at the center since its creation, according to www.foundation.dcccd.edu.
In LeCroy's 10-year appointment as vice chancellor, he worked alongside Priest during the construction of four DCCCD schools, including Brookhaven College in 1978. In 1981, LeCroy became the second Chancellor of DCCCD. His new job was to keep the expanding district running smoothly. "The main issues were how to get those colleges open," LeCroy said of the expansion. "Now the issue is, how do you keep from getting stagnant."
As an administrator, LeCroy was recognized as one of the country's transformational leaders in the field of community colleges in 1988. As a community leader, LeCroy was president of the Dallas Citizens Council, a group comprised of local business owners who work with local government and community groups to "promote a favorable business climate for Dallas and a good quality of life for all Dallas citizens," according to www.dallascitizenscouncil.org.
LeCroy was laid to rest in a private ceremony, with donations made to the LeCroy Scholars Fund of the DCCCD Foundation in lieu of flowers. He is survived by his wife Nancy Armes LeCroy; former wife Jane LeCroy; son Paul LeCroy; daughters Karen Krupinski and Marie Blackman; granddaughters Candace Hines and Jennifer Lavelle and their husbands Clinton Hines and Kevin Lavelle; grandsons Zachary Krupinski and Janson LeCroy; great grandson Brock Hines; brothers-in-law David and Paul Armes; sisters-in-law Shirley and Duanea Armes; and nieces Sarah Thompson and Ashley Cox.
"What you do is take your environment and adjust to it," LeCroy said to The Dallas Morning News. "You don't let it wear you down or depress you. You figure out what you have to do to make it work."