Photos inspire women
By Joie' Thornton and Paula Vasquez
Staff Writers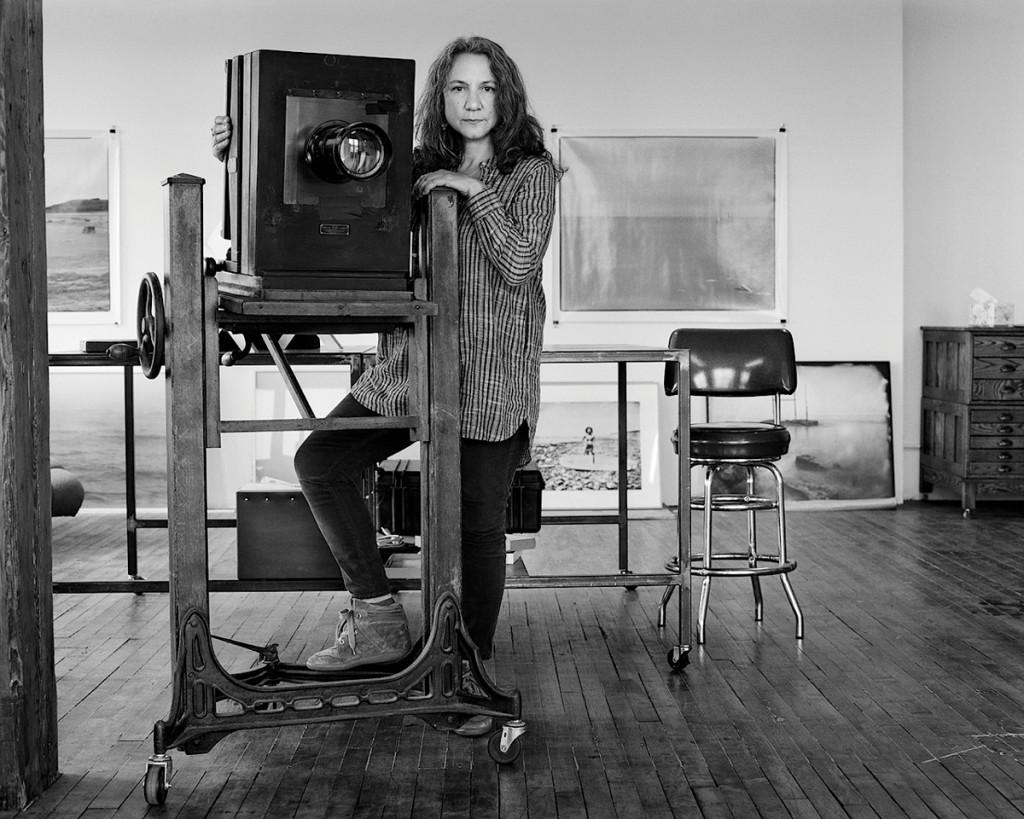 Like a surgeon performing intricate procedures, Jean Karotkin, wearing her white gloves, delicately removes the negatives from the concentrated chemicals, creating the images that have made her a world-renowned photographer. In the isolation of the darkroom, Karotkin develops more than just black and white photos – she develops art through empowering stories.
Karotkin, a Brookhaven College continuing education student, typically spends about three hours in the darkroom from start to finish. All her projects are exclusively about women, and she is currently working on a project about influential female photographers who inspire the next generation of women photographers. Karotkin recently photographed Linda Conner, a professor at the San Francisco Art Institute and an award-winning photographer who taught Linda McCartney, photographer, designer and late wife of musician Paul McCartney.
But for Karotkin, her career and personal life were constant uphill battles. In 1988, at 38 years old, Karotkin was diagnosed with breast cancer and said she was going through a difficult marriage. She under- went a mastectomy and later got a divorce, according to an article on cancer.org.
Following these life-altering events, she directed a newfound energy and inspiration into her photography. Women's empowerment, sexuality and femininity became her prime focus.
Karotkin's interest in black-and-white photography dates back to the '90s, when she first had the opportunity to use her now ex-husband's camera. She said she lacked confidence because she was intimidated by the technical aspects of using a camera, and relied on "just winging it."
However, after seeing the final images, she was able to recognize how much she loved the process. "I didn't have a lot of confidence with my ability," she said. "But yet, when I would see that image developed, whether it be black and white or color, I went: 'I really like what I do. I really like what I get.'"
Karotkin said things began to make sense when she took former Brookhaven photography professor Travis Ueoka's class.
She said she felt she gained a better knowledge of the technical aspects of camera operations. Ueoka said, "I enjoyed having her in my classes and watching her develop her photographic skills and evolve into the photographer she is today."
Ueoka said that Karotkin is very focused and has developed a great photographic eye. "She is able to visualize the image she wants to create, then bring it to fruition," he said. Ueoka said when Karotkin first started; her black and white printing skills were second to none. He also said Karotkin takes her work seriously and recalled a time when she tore up a large print because of a minor flaw. "Several students' eyes nearly popped out when she did this, because they thought the print was superb," Ueoka said.
When Karotkin uses the darkroom, it is not unusual to see students standing in line waiting to see her work and the large prints she prepares. Karotkin was inspired to create large images to project a vivid memory, similar to Richard Avedon's exhibitions and projects. The images are black and white, yet possess a power that draws the viewers into each and every woman's life. Karotkin said she continues to shoot with black-and-white film because color is a distraction.
Jody Crown, who teaches continuing education photography courses at Brookhaven, uses Karotkin's portraits and books to teach composition and technique to her classes. Crown first met Karotkin several years ago at a speech Karotkin gave at Brookhaven, and since then, has continued to admire Karotkin for her work and said it is "captivating, introspective and generous." Crown said Karotkin is successful because she takes her time getting to know the person behind the lenses before she takes a picture. This type of care, Crown said, is something that shows in Karotkin's work.
Crown said Karotkin's current project of captivating images from women photographers is fascinating because it is "good at getting the heart and soul of women that are not usually in front of the camera."
Karotkin's intimate approach to her subjects has led to a successful photography career. She was included in "O, The Oprah Magazine" and "Rosie" magazine, as well as appearing on the "Today Show."
Ueoka said, "Karotkin is a cancer survivor, which has enabled her to never take life for granted." Karotkin's cancer motivated her to take her life into her own hands. In that moment, she decided to do whatever she wanted to do, including her first book project, "Body and Soul: The Courage and Beauty of Breast Cancer Survivors," which features photo essays capturing women's struggles and tribulations with breast cancer.
"There was still an issue of confidence that I could go out and do this," Karotkin said about her first project. "But yet, when you're motivated by something so strong as a life-changing issue, it makes you do things that you didn't know you could do. You just start putting one foot in front of the other. Once I started that project and shot that first image, I went, 'I can do this.'" Whether battling cancer or facing obstacles while getting her book published, Karotkin's resiliency never falters. Her never-give-in attitude serves as an inspiration for others going through difficult times.