By Kathryn DeBruler
Staff Writer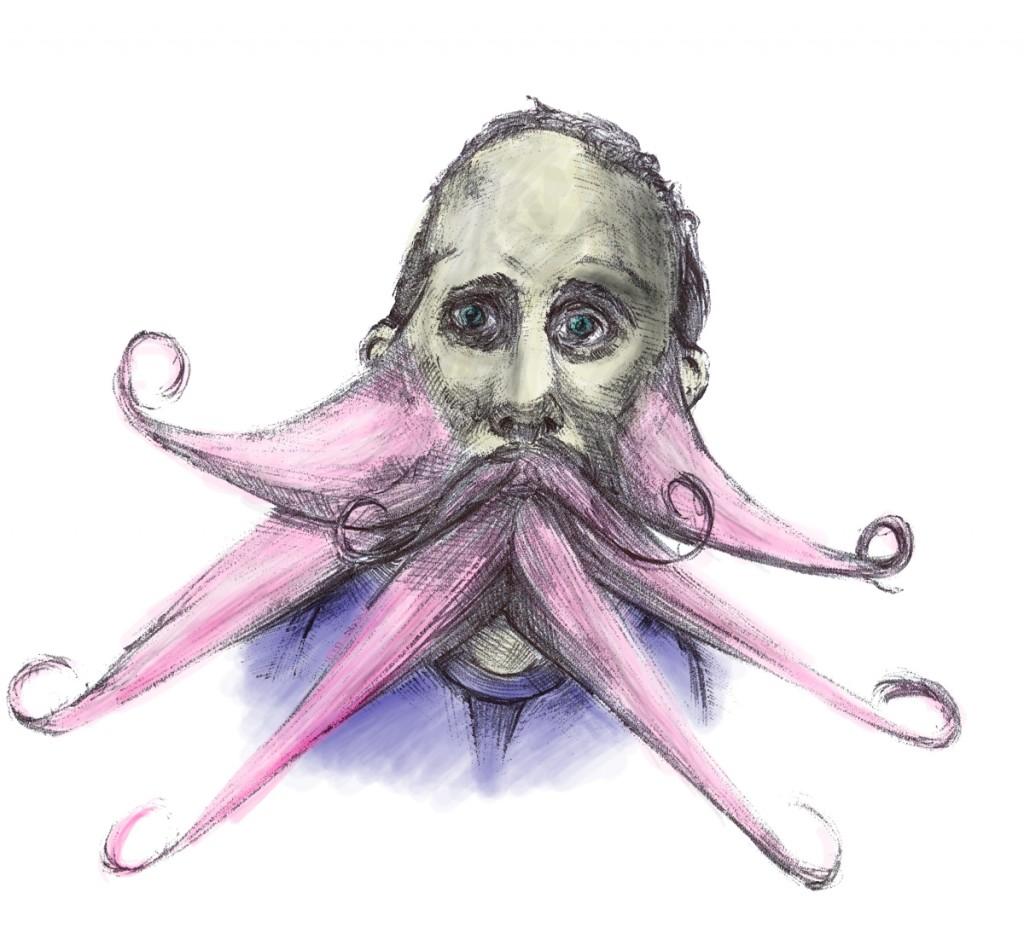 A recent trip to the grocery store suddenly turned eerie upon taking a stroll down the razor aisle. It was as if I had stumbled upon a ghost town — a no man's land where the only survivors were things with ergonomic handles and double-edged safety blades. Where were the men whose stubble revealed weekends spent inside or the women whose Mediterranean roots were there for the whole world to see?
And then it hit me like a Pat Benetar song:  No Shave November.
We are now well into that wonderful month when men (and women too, thanks to feminist blog posts) abandon their razors in favor of that Father Christmas look.
The movement began in 1999 in Sydney, Australia, with an organization called Movember. Movember's goal was to emulate what nonprofits like Susan G. Komen had already done for breast cancer by uniting men under the common cause of men's health and raising awareness for testicular and prostate cancers. Movember took off and their grow-stuff-outta-yo- face, raise-money ethos has proven to be a resounding success. Movember's website proclaims that the movement has raised $147 million in the U.S. alone.
Since its inception, Movember has inspired a host of copycat movements, including No Shave November. While these organizations have helped bring the issue of men's health to the fore, they have also contributed to a facial hair resurgence the likes of which has not been seen since the members of ZZ Top forgot to pack their razors during the fateful summer tour of '72.
And we're not just talking about one month out of the year. Beginning in the early 2000s, year-round hair crept onto the facial scene. It was as if the re-Lincolnification of men had been lying dormant for years, waiting patiently for the day when Americans would once again embrace the errant muffin crumbs, scratchy kisses and lumberjack bravado that accompanies beard growth.
Last year, cultural commentator (yes, apparently that's a job) Ekow Eshun wrote an essay on this very subject, titled "Welcome to Beardlandia."  Eshun attributes the resurrection of facial hair to the dot- com bust, 9/11 and the war on terror, saying the nation was experiencing "a more reflective public mood," and in response, people sought out that which evoked a simpler time. Thus, Americans began to embrace things like flannel, home brews, records, aquatic mammals, dumpsters, lice and beards.
Eshun also said the growth of the beard was a way of reasserting one's masculinity. (Sure, you can be the CEO of a Fortune 500 company, but can you grow a face blanket? Didn't think so.) It was the timely culmination of these elements – non-profits equating beards with stopping cancer, a society yearning for the ways of old, the advent of hipsters and an ever-present desire to one-up women – that made for a perfect beard storm: one that rushed in with a great, kinky wave.
In Brooklyn, city streets became so overcrowded with facial hair during the winter of 2009 that mothers could no longer safely push their babies in strollers, lest the poor tots become engulfed and forever lost in a tangle of brown, curly chinstrap. In shopping malls, consumers who could not grow facial hair were pandered to with Fu Manchu ice cube trays, handlebar finger tattoos, Shenandoah earring and necklace sets and the like. Even celebrities could not escape, their faces rendered nearly unrecognizable behind bushes of varied hues: George Clooney's salt and pepper, Zach Galifianakis's muddy ginger, MLB player Brian Wilson's black-like-my-soul.
And if razor sales are any indication, Beardpocalypse isn't ending any time soon. According to a recent New York Times article by Natalie Gontcharova, sales of Procter & Gamble's Gillette brand and Energizer's Schick razor have taken serious hits. Additionally, market research firm Euromonitor International predicted, "in 2013, shaving products are expected to lose their dominance in the larger male grooming market for the first time ever."
So what will this mean when, come November 2014, every American male already has a beard? Will No Shave November become Do Shave December? Will Brian Wilson prepare for the season with a straight razor? Will Brooklyn's own little Juniper finally be untangled from the beard she became lost in two years ago at a local brunch hot spot?
Only time (and razor sales) will tell.