Former student turns art into career
By Aaron Ortega
Senior Staff Writer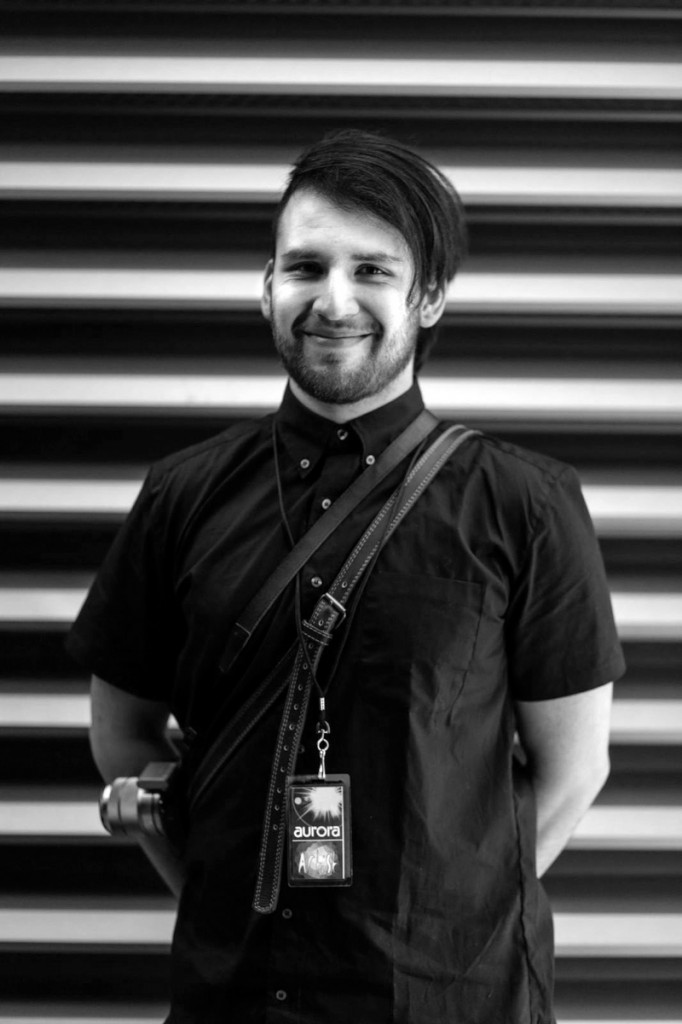 Sitting alongside his aunt's boyfriend, 3-year-old Alfredo Salazar Caro experiences his first glimpse into the world of three-dimensional art. Her boyfriend draws him an image that demonstrates depth and perspective. This image would make a lasting impression on Salazar Caro, and he would continuously try to recreate it.
"It wasn't something like, 'I wanna be an artist,'" Salazar Caro said. "But I understood that I had this power. I was so enthralled by it that I didn't do anything else."
Former Brookhaven College student Salazar Caro lives in Chicago. He graduated in March 2013 from the Art Institute of Chicago and recently moved out of a large studio, but retains access to other studios through friends and work. While he first began his studies in fine art and sculpture, his interests have expanded to include video and three-dimensional media. His talents have garnered him a host of awards and recognition, not only nationwide, but internationally, through various museum exhibitions.
Salazar Caro won two awards from the Dallas Museum of Art: The Arch and Anne Giles Kimbrough Award and The Clare Hart DeGolyer Memorial Fund.
"That was kind of a huge confidence boost," Salazar Caro said. "Because this is Dallas' biggest museum, and it's kind of crazy to apply for the prize and then get it, and to get it two years in a row is even crazier."
Salazar Caro has also exhibited at the Museum of the Moving Image and The Whitney in New York. He has traveled through the various corners of Europe, such as London and Brussels, installing guerrilla-styled exhibitions, and recently had a piece in the Aurora contemporary exhibition in the Dallas Arts District.
His website, salazarcaro. tumblr.com, features most of his video and digital media installations. These installations display various computer-generated images of portraiture coupled with complex objects and revolving three-dimensional pieces that, when compounded as a whole, invite the viewer to observe from multiple angles in order to experience and appreciate every inch of the three-dimensional creation.
One piece features a large scale, multi-dimensional face with a myriad of objects protruding from his head. This face is motion-activated, and follows the viewers' every movement, making it seem as if the piece's eyes followed the observer.
Salazar Caro laughed when thinking about his creative process. "I don't think I've ever been able to understand that process," Salazar Caro said. "I think when you're an artist, you get these ideas that pop into your head, and then you obsess about them. And then you have to make them a reality."
Salazar Caro began his time at Brookhaven pursuing a degree in science and medicine. He made the switch to fine art and was later introduced to video through a course taught by art professor Lianne Krueger Sullivan, who died in 2012.
"She was the whole reason why I got introduced to video in the first place," Salazar Caro said. "So if wasn't for her, I don't even know if this is what I would be doing, so I'm glad I crossed paths with her."
Another mentor Salazar Caro credits as his most influential guide in his college career, Natalie Macellaio, an adjunct professor of art, pushed Salazar Caro both technically and conceptually.
"Since the first day he walked into the sculpture lab, you could see the passion in his eyes for wanting to learn and experiment with new materials," Macellaio said.
"In his last few semesters at Brookhaven, I pushed Alfredo to think about more than the materials and forms that he was making and had him develop a conceptual theme for a series of works," Macellaio said. This became the concept that would eventually lead Salazar Caro to incorporating video into his portfolio. "We also had a lot of discussions about other classes he was taking, such as psychology, and how all aspects of life could be incorporated into art."
While Salazar Caro's style of incorporating digital 3-D media into his work has garnered many accolades, he has also done his part to exhibit and expose other contemporary digital media artists to the global art community.
Picking 14 different artists, all of whom had work shown as animated GIFs, Salazar Caro displayed their work on a digital projector. He then traversed the museum floors of several European countries and, in guerilla fashion, installed and recorded the exhibit in a project called "Street Team." Some museums expressed excitement about his unannounced exhibits, and others were less favorable.
"The whole idea is kind of like, there's a lot of artists that are working with digital media, and we're still not getting any recognition from the institution," Salazar Caro said. "So that idea kind of, in a way, came out of frustration."
In addition to his Street Team project, which he said will continue with a stint throughout the Midwest, Salazar Caro is also working on an online virtual museum project called DIMODA. This will be a virtual museum experience, with a permanent collection as well as rotating exhibitions, just as other museums pattern their exhibits. These exhibitions will feature international artists, all of whom work in 3-D and various forms of new digital media.
The platform will be similar to a video game in terms of navigation, and will incorporate various museum nuances, such as artificial intelligence, museum-goers and even out- side weather changes.
Salazar Caro regards video games as a major influence on his work, as they have been a part of his life ever since he could remember.
"It's very funny to me that it's not until now that I'm actually able to make video games, and I guess I'm not really making video games, but I'm rather making art with these cool ideas that are used to make video games, which is really great," Salazar Caro said.
At a young age, Salazar Caro was introduced to the influential portraits of Frida Kahlo, as his childhood school in Mexico City was located near her old studio. Field trips to Kahlo's studios made her work an inspiration to him and his later work in self-portraits. Salazar Caro also notes Dali as an inspiration, which can be seen through the surreal digital creations he exhibits. These, along with his deep interest in new media, have grown and culminated into the works he produces today.
"Definitely a lot of my work lately, it's been very personal," Salazar Caro said. "Having the symbols of where I grew up and then also the idea of making a portrait, in this case, myself. In a way it's like a tribute. But it's also self-analysis."
Don Taylor, Brookhaven College art professor and another of Salazar Caro's mentors from his two years at Brookhaven, recalls a time when he introduced Salazar Caro to visiting artist Bill Fick, a printmaker who lives in North Carolina.
"I introduced him to Alfredo, and I said, 'He's the Tom Friedman of Brookhaven,'" Taylor said. Friedman is a well-known sculptor who creates complex arrangements of everyday objects in his work.
"He showed him his work and talked about the things he does, video, art and whatever, and Bill looked over at me and said, 'He is the Tom Friedman of Brookhaven,'" Taylor said.
Salazar Caro is currently preparing for a show at the CentralTrak Artists Residency and Gallery in Dallas. He will also teach an experimental 3-D course at the University of Chicago in January 2014. His work can be viewed on his website.
He also continues his work in sculpture. "I definitely try to keep it up, because I feel like I'll lose it," Salazar Caro said. "I want to stay anchored in reality a little longer, anyway."