Students dominate State Fair photo contest
By Adriana Salazar
Fashion/Sports Editor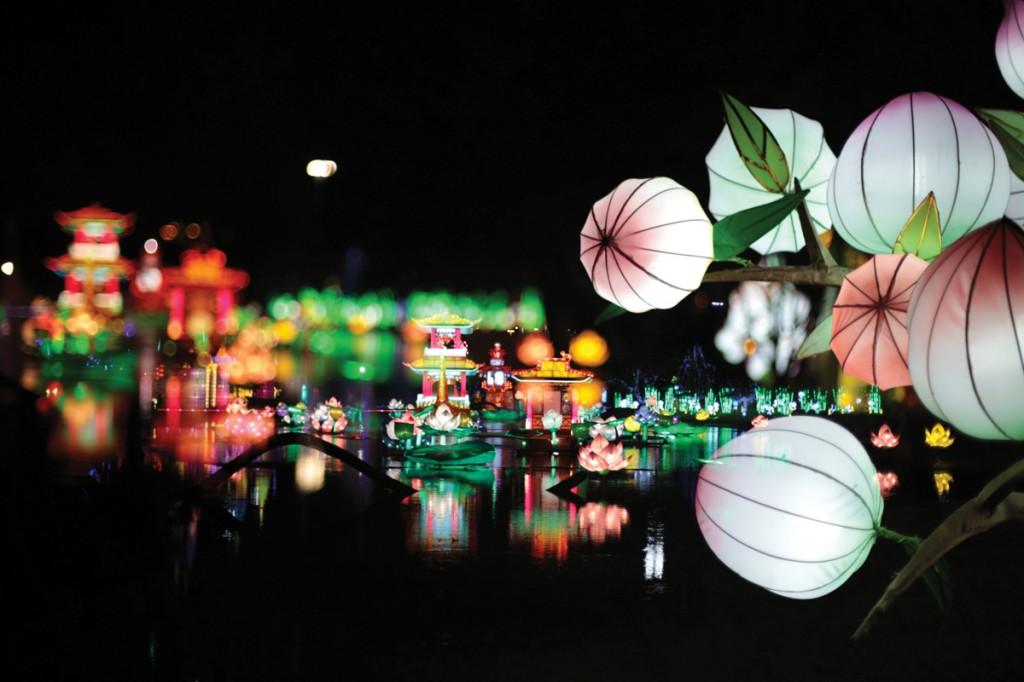 This year, two Brookhaven College students, Paul Lauder and Kathy Tran, took home the top prizes of the official State Fair of Texas Photo Contest, held by The Dallas Morning News and neighborsgo.com.
The rules were simple: Contestants submitted their pic­tures to neighborsgo.com, and every week one winner, four run­ner-ups, and one photo with the most votes, called the Readers Choice photo, advanced for the chance to win the grand prize. Every week, winners received a $50 iTunes gift card, but grand prize was an iPad mini.
Lauder and Tran's photos were featured in print by The Dallas Morning News, and both have a brand new iPad mini.
Lauder captured the atten­tion of the judges with a picture of a child sleeping next to her show pig. "It was just there. It was serendipitous," Lauder said. "It's one of those things where, when you see it, you recognize that this is different. This is unique. You looked at it and you thought, 'This is the fair. This is what it's all about. This is the human sacrifice that it takes to get here, to compete at that level for those people, and I just cap­tured it on film.'"
Lauder entered the contest and won that week's pool, beating more than 100 contestants, only to find out later that he was awarded the grand prize, chosen from more than 1,000 contes­tants. "I like the intimacy of it [the photo]," John Zak, photo department manager of neigh­borsgo.com, said. "It says 'State Fair.'"
Lauder has been taking pic­tures for as long as he can remember. "I remember the first picture I took," he said. "It was 1955 or 1956. It was a picture of a train engine; it was a steam engine in the old days when they had to add water to the boilers and coal to the tenders. The train was at a water tower reloading water into the boiler." The pas­sion for photography came to him simply as a way to express his inner artist.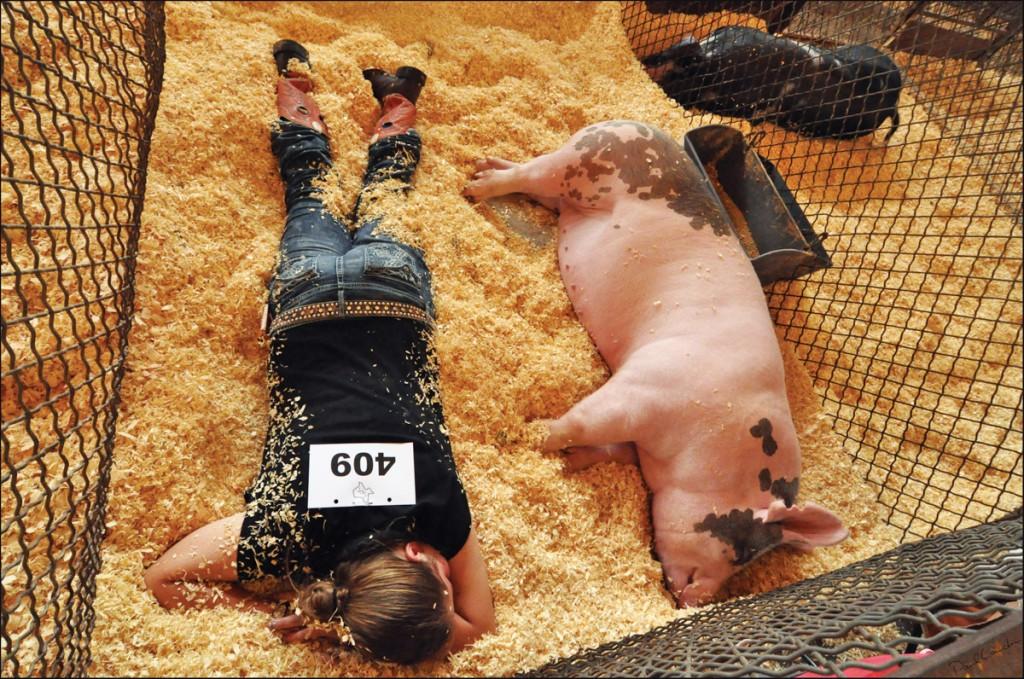 As years passed, Lauder took a number of photography classes at the University of Wisconsin. After graduating, he had various jobs and didn't pick up photog­raphy again until 2012, when he retired from the real estate busi­ness. That was when he decided to attend Brookhaven and enroll in photo classes. He took his first class with photography professor Dr. Travis Ueoka and is current­ly taking News Photography I with Communications Professor Daniel Rodrigue.
Tran, Brookhaven Photography Club president, was awarded the Readers Choice Award, with more than 300 votes. Tran was originally sent to cover the State Fair for The Brookhaven Courier. The same day, as she was editing her pictures, Tran remembered there had been a contest last year. She went online and found out that this year, the award was an iPad mini.
"I joined the contest because I wanted to win the iPad mini for my brother's birthday, as his gift," Tran said.
She said she had no idea how big the contest was going to be, but she let the viewers and her supporters cast their votes. After winning the Readers Choice Award for that week, Tran said: "I just kind of coasted. For the rest of the month, I didn't even look back at it, because I just knew there were going to be a bunch [of entries] and I was just hoping that I would win."
Tran almost gave up on the idea of going into the Chinese Lantern Festival because it required extra money to get in. Thanks to the persistence of her adoptive father, they went in. Tran experimented with double exposures and bokeh, selective blurring of an image. "I was in there experimenting. I had no idea that that one was going to turn out really cool until I got home," Tran said.
If there is anything to learn from these photographers, it is what Rodrigue says to all his students at one point or another: "The best way to lose a contest is by not entering it." Now two of his students hold the top places in the State Fair Contest.