By Joie' Thornton
Senior Staff Writer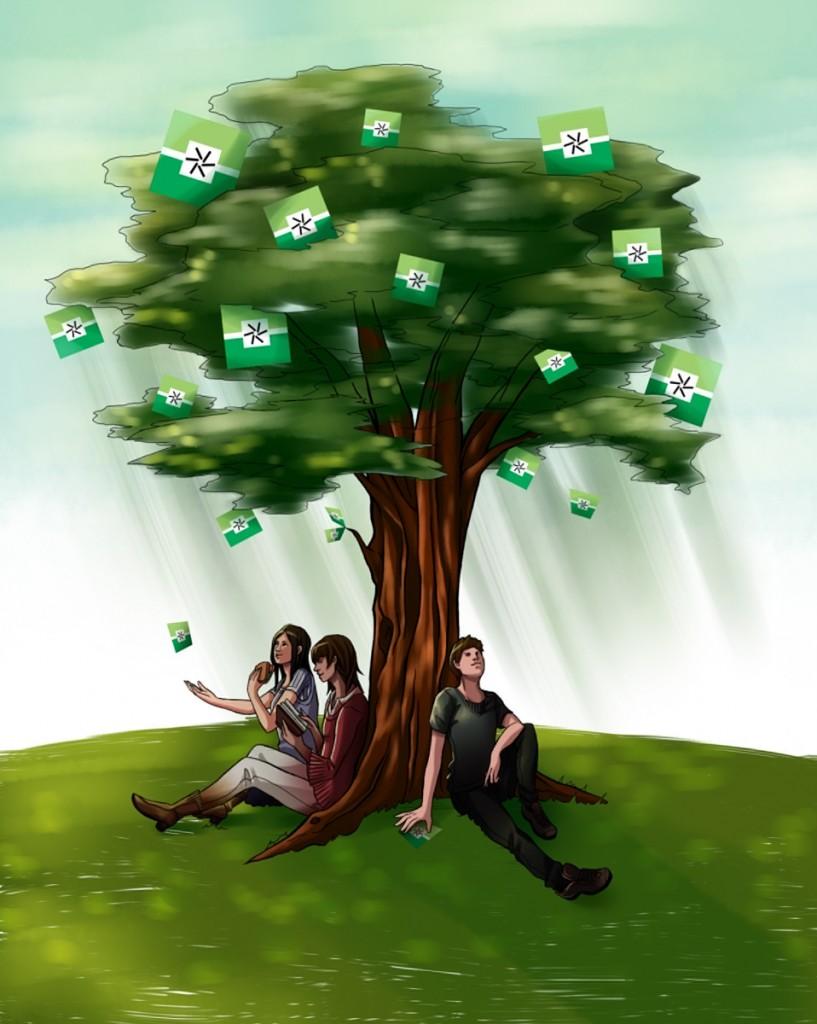 Brookhaven College's recent efforts to implement green practices on campus are being recognized by the Arbor Day Foundation program Tree Campus USA. Brookhaven is now an officially designated Tree Campus.
Carrie  Schweitzer,  assistant to  the  president  and  member of the Green Team, said Tree Campus USA is part of Arbor Day Foundation programming. Arbor Day is all about planting and bringing attention to trees. The process of Brookhaven becoming a Tree Campus started in April 2013. Brookhaven's Green Team applied last December to become part of Tree Campus USA.
Campuses must meet five standards to qualify for designation as a Tree Campus, according to arborday.org. These standards include founding a Campus Tree Advisory Committee, holding a campus-wide observance of Arbor Day, and organizing a Service Learning Project, which should demonstrate the spirit of the Tree Campus USA initiative. Since 2010, there have been 115 campuses in the United States to reach these standards.
When president of Brookhaven Thom Chesney came  to  the  college  in  2011, he met with the Green Team. "He told us what a strong supporter he is of green issues and sustainability, and he also mentioned that he thought we would be a good prospect to apply and then receive this Tree Campus USA status," Schweitzer said.
Chesney's chief role was to bring this initiative into the college's strategic plan as one of its sustainability-focused goals. "The Brookhaven College Green Team was receptive to my request, and nearly a year of preparation followed. In short, I provided the vision, and a team of colleagues, students and community members saw it to fruition. We'll celebrate the achievement again later in the spring," Chesney said.
During    a   second    meeting with Chesney, Schweitzer decided to take the lead in helping Brookhaven meet the standards of Tree Campus USA. Facilities Director Tommy Gallegos assisted Schweitzer in the process and with the formal application to become an official member. "I provided certain data about our facilities andhelped formulate the guidelines to assure our compliance with Tree Campus USA," Gallegos said.
"Our membership will showcase  our  college  throughout the country," Gallegos said. Schweitzer said students and staff can now call Brookhaven "our    campus    urban    forest." Gallegos said he wants Brookhaven to continue to be a Tree Campus college.
"We will do our due diligence to provide a tree-friendly environment so that all staff, students and the community can enjoy the beauty of our trees," Gallegos  said. "We are going to coordinate a campus-wide, college-wide  planting  for  our 2014  Arbor  Day  Observance for later this spring."