'Girls' issue skin deep
By Kathryn DeBruler
Staff Writer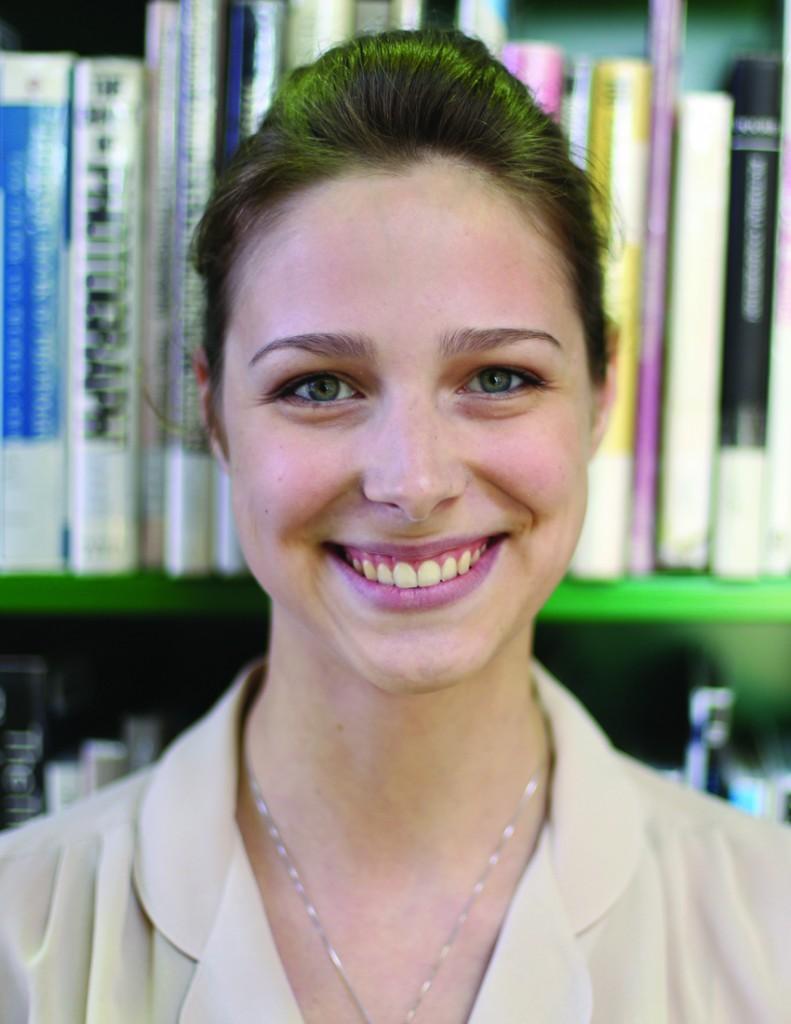 In case you haven't heard, there's a big brouhaha over the February issue of Vogue magazine. The controversy surrounds Lena Dunham, the lead actress, writer, producer and creator of "Girls," HBO's popular television series.
The show orbits around the pitfalls and adventures that come with being an overeducated and underpaid 20-something female. It's entertaining, sure, but plots alone are not the reason critics and viewers have been tuning in – the real draw is Dunham.
She's smart. She's funny. She has wobbly bits and is totally okay with that. In other words, she's average (aside from the whole crazy successful thing – but you get the point.)
When it was announced that Vogue would feature Dunham on its cover, women celebrated, for here was someone like them – someone with thighs like a racehorse and an indomitable spirit to match. It was like a slow motion, Seabiscuit-style victory – only for ladies instead of jockeys.
Cue feminist website jezebel.com. They just had to get their gender-neutral undergarments in a bunch because too many women were embracing a magazine that's not exactly popular with the Gloria Steinem crowd.
They needed to remind women that Vogue is a crucial cog in the fashion industry, turning the gears that perpetuate unrealistic definitions of what ideal female beauty and bodies look like.
Which is true. They do those things. Or at least try.
But let's just say – for argument's sake – that Vogue's average readership is savvy enough to wade their way through the waifish 12-year-old models covered in celestial-inspired caftans fashioned from tuna cans and emerge on the other side with their self esteem and intelligence intact.
And again – just humor me here – let us consider the fact that nothing bad really happens when Vogue gets a little click-happy in Photoshop. Like, nothing that you would need to issue a bounty over, right?
Wrong. The February issue's perfume samples had barely been spritzed before some genius over at Grand Womentral Station decided to get all "Dog the Bounty Hunter" on this thing.
Jezebel issued a sizable reward to the first person to send unaltered photos of Dunham, saying:"Her [Dunham's] body is real. She is real. And for as lovely as the Vogue pictures are, they're probably not terribly real. So Jezebel is offering $10,000 for pre-Photoshop images from Lena's Vogue shoot."
Jezebel made sure to clarify that its aim was to embarrass Vogue, not Dunham: "This is about Vogue and what Vogue decides to do with a specific woman who has very publicly stated that she's fine just the way she is, and the world needs to get on board with that. Just how resistant is Vogue to that idea?Unaltered images will tell." What Jezebel wound up doing was embarrassing themselves.
Sure enough, the original photos were leaked; the differences between them and the retouched versions are nitpicky at best. The editors of Jezebel were left grasping at straws.
Following their rigorous dissection of Vogue's Photoshopping practices, Jezebel bravely spoke out against the fact that that Dunham's armpit had been covered in one photo, while her hands had been "smoothed" in another.
If that doesn't make you want to take after Vogue editor Anna Wintour witch hunt style, I don't know what will. I'll call Condoleezza Rice and see if she and Hillary Clinton are interested in riding this rough-handed ladies' bandwagon to fashion week.
Oh, right. They aren't interested. Because none of this stuff matters, not even to Dunham. She said herself in an interview with Slate France, "I don't understand why, Photoshop or no, having a woman who is different than the typical Vogue cover girl could be a bad thing."
And she's right. It shouldn't be a bad thing. But instead of Dunham's cover representing a little pat on the back for all the women out there who don't fit into a sample size, it became an arbitrary controversy.
Photo retouching, be it slight or oh-dear-God-they-put-her-arm on-backward, should remain a non-issue until the important girl issues are put to bed.
Once women are no longer habitually underpaid in comparison to their male counterparts, occupy as many CEO positions as men, and declare Spanx a crime against humanity, then and only then are we allowed to debate the injustice of magically disappearing arm-wattle.